Oh, the things TikTok has made us buy.
Who would have thought I'd be so influenced by this app? Between Mikayla Nogueira's makeup reviews, and Milk Makeup's otherworldly product videos, TikTok is responsible for many trips to Ulta and late nights searching the depths of Amazon. Regrets? No way. Only if a product doesn't quite work. But hey, TikTok-ers know their stuff, and 'as seen on Tik Tok' really means 'cult-following.'
SEE ALSO: 35 wellness gifts for anyone who needs a little reminder to practice self-care
So whether you're shopping for the aspiring TikTok dancer, the beauty-obsessed, or the home decor fiend, TikTok has helped us check off more people on our lists than we ever expected. Read on for our best viral picks.
@darianaacastillo
game changer #NotOneThing #hair #revlononestep #revlon #blowout #blowdry #fyp #xyzbca #hairhack #lifestyle
The easy volumizing hair tool that gives you fluffy 90's vibes? Revlon did it and it's taking TikTok by storm. Plus, it's on sale right now on Amazon!
@milkmakeup
VIBES with #hydrogripprimer 🌊 a #milkmakeup icon that keeps makeup in place ⏳while #hydrating your skin. SHOP @sephora #cleanskincare #itsthatsplah
This is the hero primer that everyone is obsessed with. It gives you flawless skin and great hydration while holding your makeup in place thanks to its gripping formula. You'll get that glass skin complexion that everyone wants.
@starface
ur all stars in my eyes 💛 @omayah.b @gr00vygirl28 @cakesuds #StarfaceU #starface #pov #arianagrande #OurType #skincare #pimple #acne #foryou
You know them and you LOVE them! Starface's Hydrostars have been turning heads on TikTok since the beginning. They'll help heal your pimples faster thanks to hydrocolloid and prevent you from picking. And you already know they're super cute.
@letsgetpurdymaybe
🤩 #asmr #asmrtiktoks #asmrs #wow #oddlysatisfying #satisfying #liproutine #lipmask #lipscrub #beautyroutine #beautytiktok #girly #foryou #hacks #tips
A lip tool we didn't know we needed until we saw it on Tik Tok. These scrubby tools are perfect to slough off dead skin and keep your lips soft not only in the winter but all year long too. Use with your favorite lip scrub!
@mireyarios
Don't underestimate the power of ice rollers 🧊 #WellDone #WeWinTogether #iceroller #ice #beautytipsbymireya
The anti-aging hack you need to start implementing in your skincare routine. Place this roller in the freezer and use it to reduce puffiness, inflammation, and boost lymphatic drainage. You'll be amazed at the sculpted look you achieve.
@imtaramichelle
2020s fave new accessory 😂 code TARAM20 to get ur Kitsch face mask 20% off! Link in bio! #maskcollection #cutefacemasks #fyp
♬ original sound – Justin wyss
These are the most comfortable face masks. After so many TikTok videos and lots of ads, our editors finally bought these facemasks. You get 3 for $12 which is awesome and you can almost always find a coupon code. They're comfortable to wear and feel great on your skin. No need to worry about maskne with these! They just feel really comforting.
@mireyarios
My beauty fridge! 💖 #beautyfridge #fridge #skincare #skincareroutine #ItStartsOnTikTok #RockinCollege #beautytipsbymireya
♬ original sound – Mireya Rios
If a friend of yours has been longing for a beauty fridge, now's the time to get them one. Beauty fridges have been increasing in popularity recently and the videos of people organizing their fridges are so satisfying to watch. Sure you can put your beauty products to keep them cold in your kitchen fridge but what's the fun in that? These fridges are super cute and can actually hold a lot. Go put your eye creams and gels in there!!
@mikaylanogueira
Thank you to @mattloveshair for this recommendation. Maybe I'll reconsider dry shampoo 🤔 #makeup #hair #beauty
♬ original sound – Mikayla Nogueira
Our favorite hair account @mattloveshair let us in on the best-kept secret for fine hair, POWDER dry shampoo. If you have fine hair and dry shampoo just makes it more greasy, try Klorane's powder dry shampoo. It's made with oat milk and is truly a savior for second-day hair and beyond.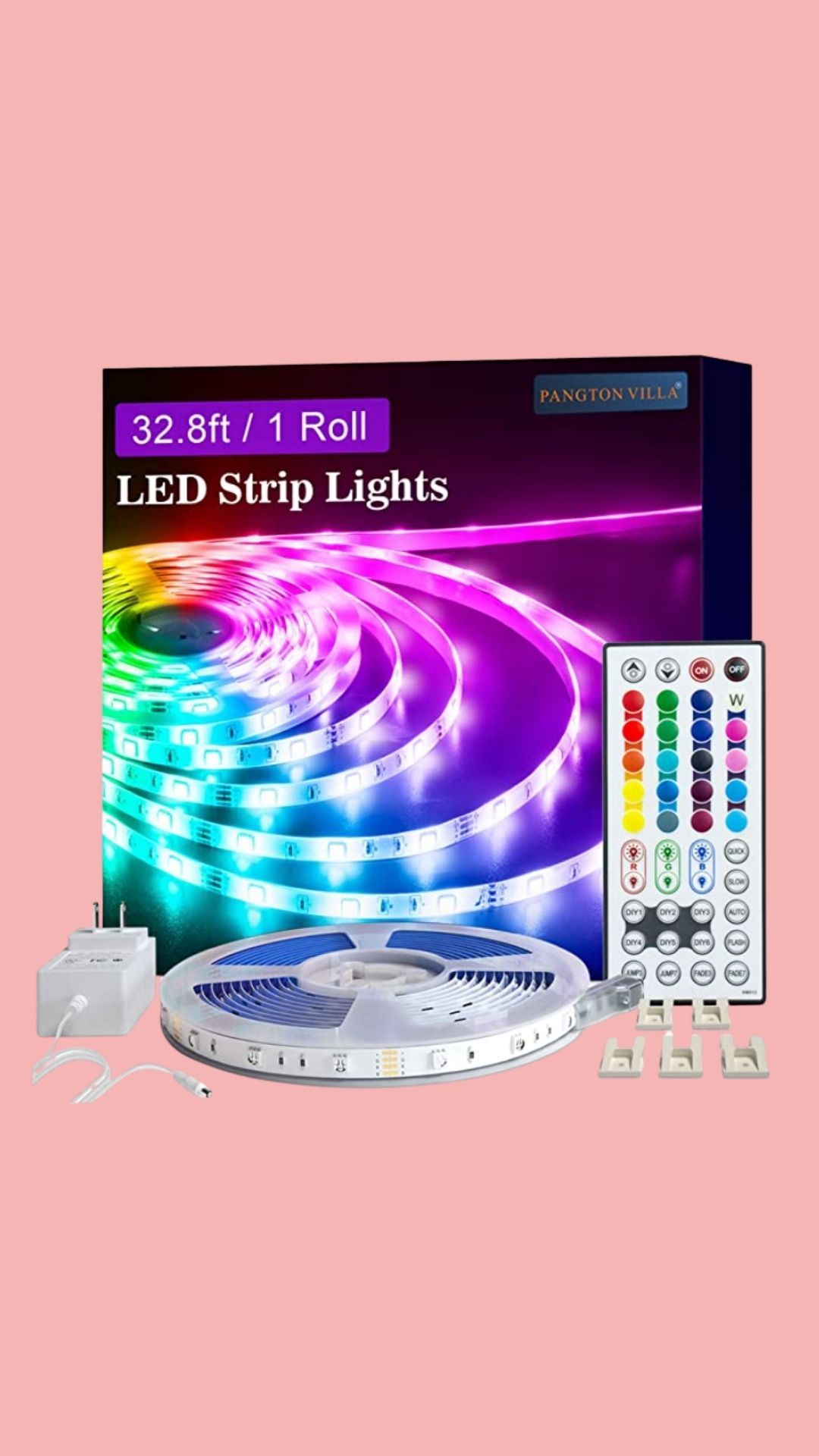 If you've seen the Euphoria trend lighting, you'll want these. They're also great if you just want to add a little something to your room. Lots of TikTokers play around with these lights and their endless colors. Plus, they're really easy to put up and come with a remote.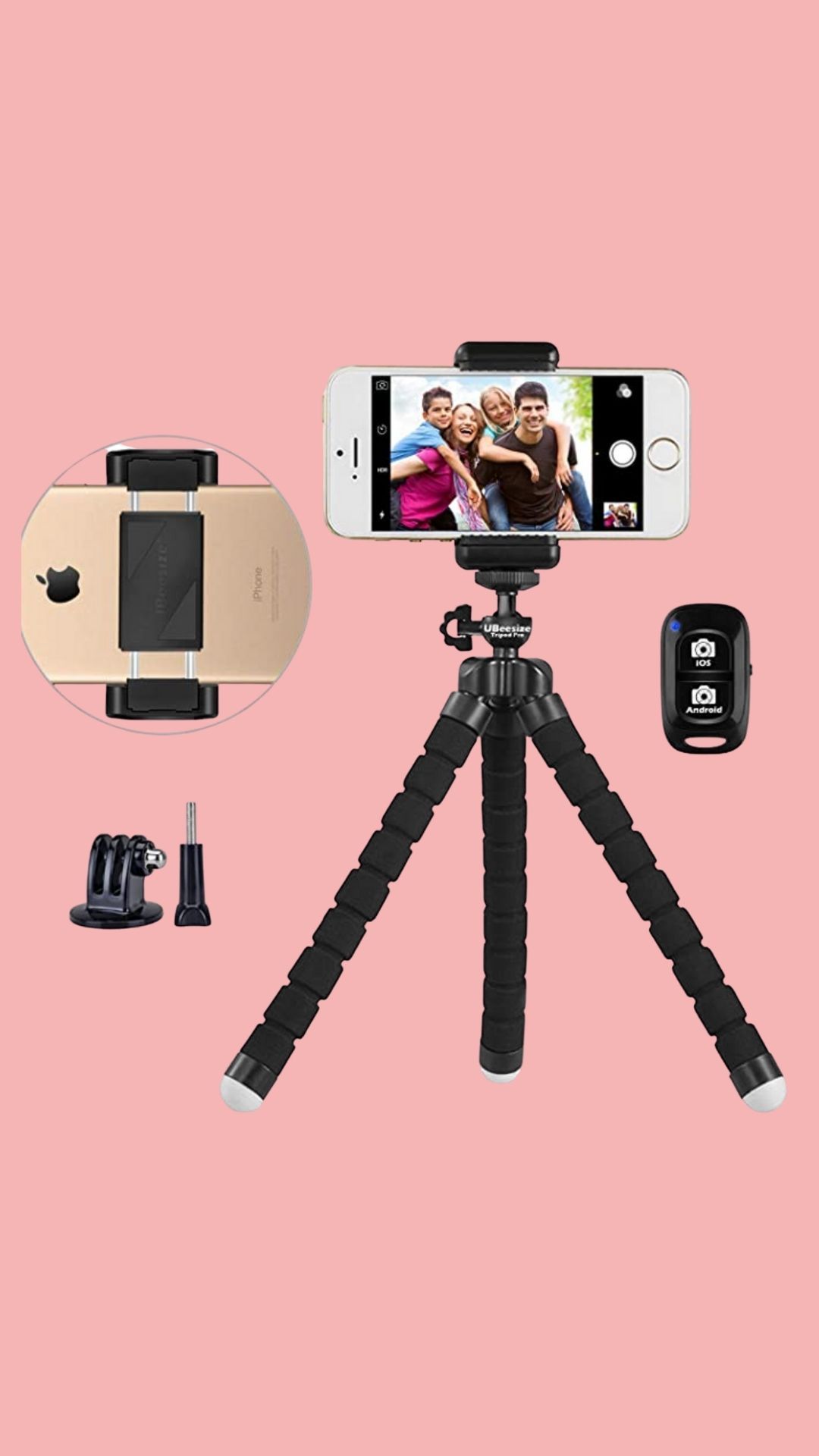 This is perfect if you're on the go trying to take some lifestyle shots or well-planned ones. A mini, bendable tripod will set your phone up almost anywhere and you can control your snaps or videos with the remote.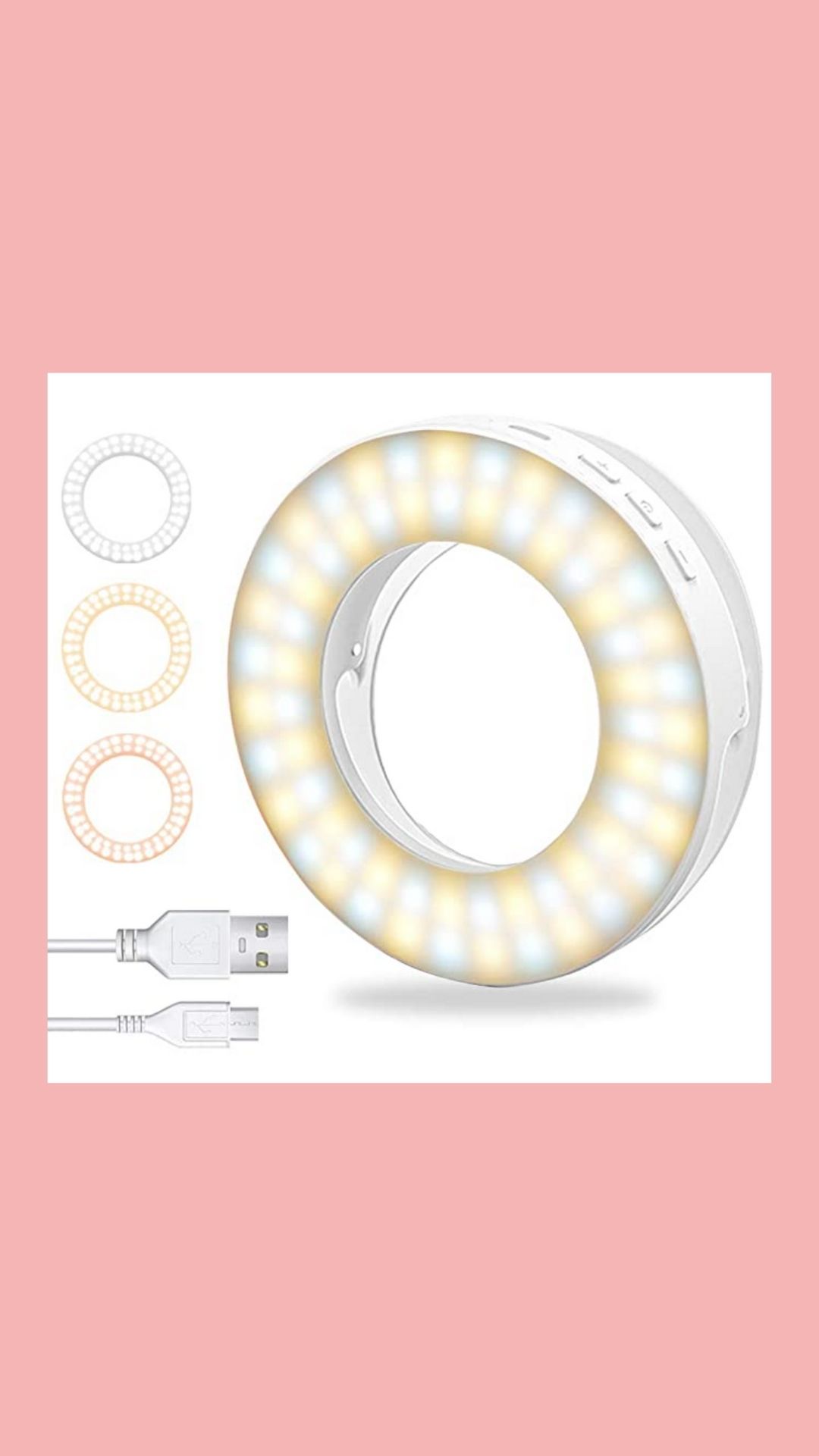 In a dark room but need to record your dance to WAP? Use this. Just pop this right on your phone whenever you need to take a good ole selfie with great lighting.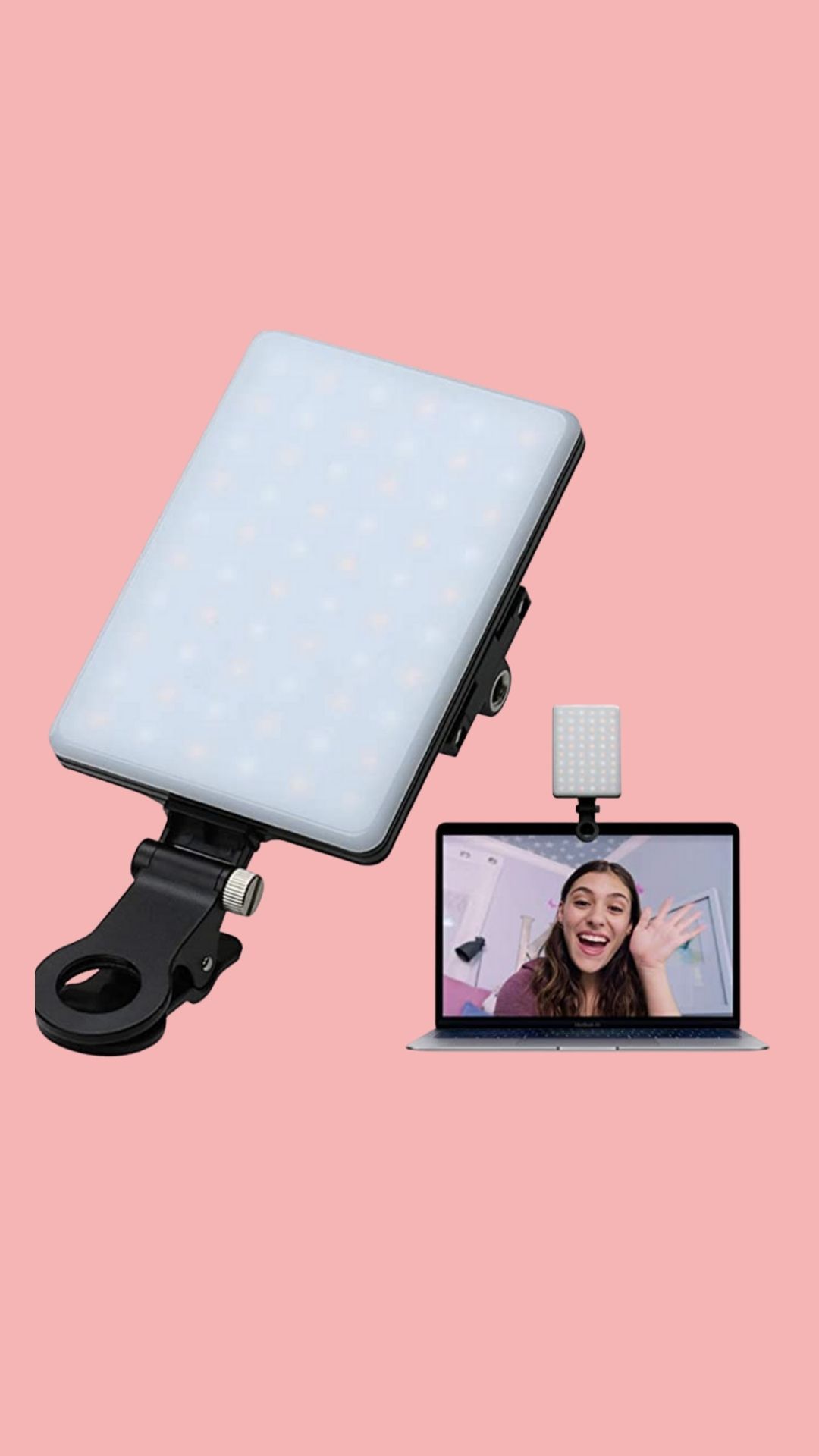 We all have Zoom fatigue from online classes and WFH. If your lighting isn't cutting it at home or you just want to spruce up for an interview or important call, you can clip this light right on your laptop over your webcam.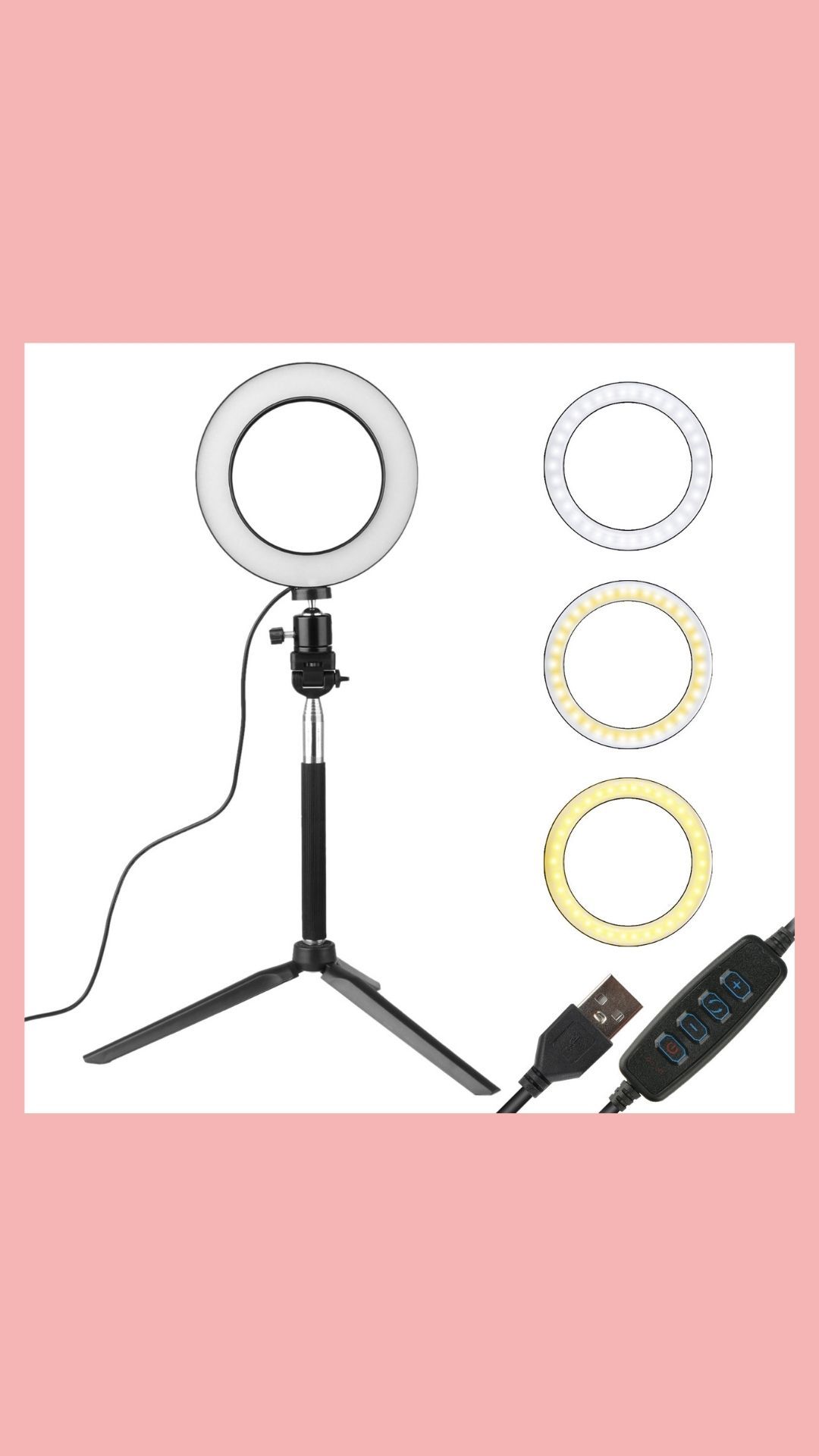 Setting your phone up for the perfect TikTok isn't always easy if you don't have the right tools. This ring light comes on a tripod and has a holder for your phone to set right in the middle.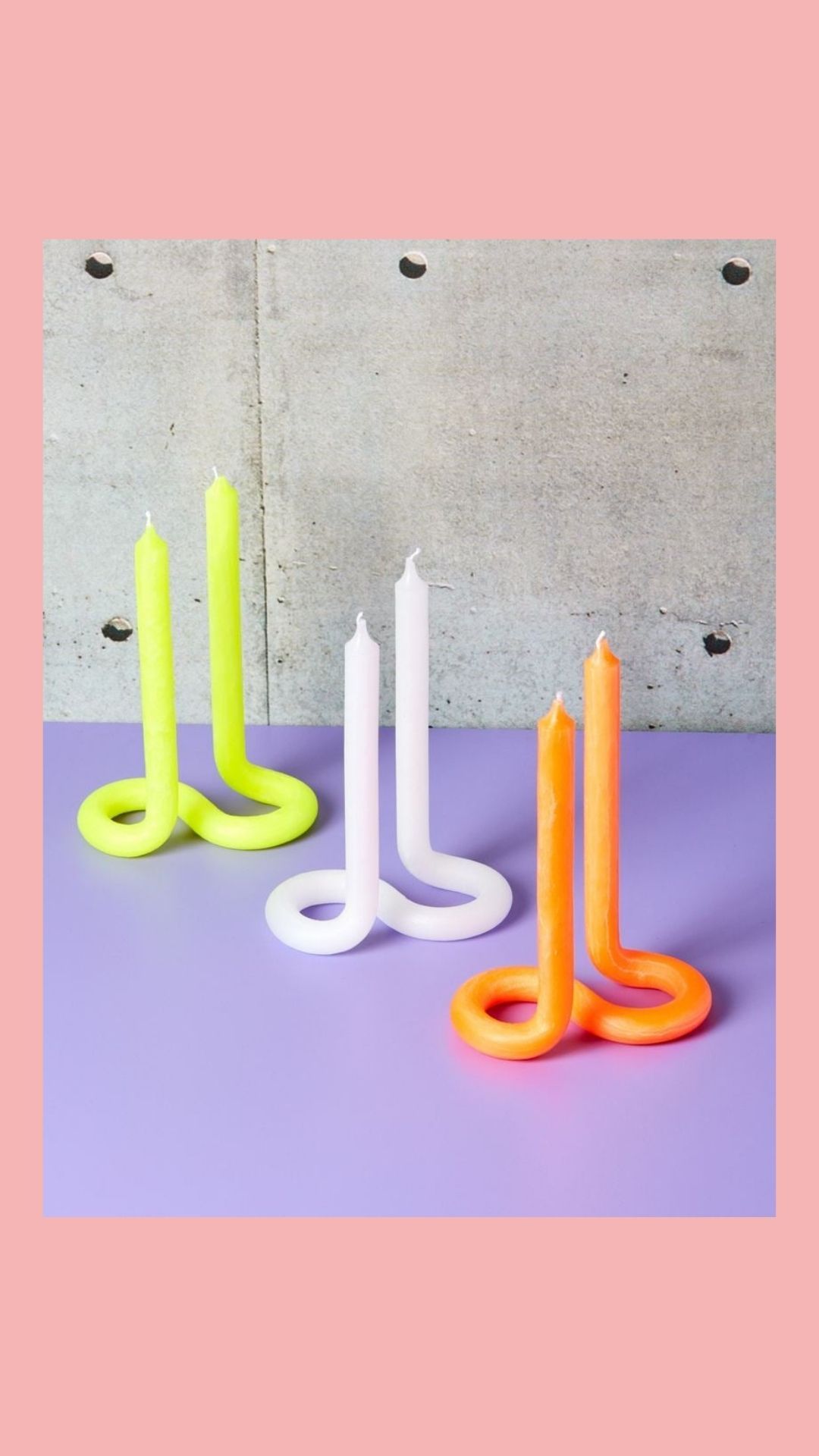 These candles are COOL. And while there are countless DIY TikToks, there's nothing quite like THE original Lex Pott candle. These are so popular, they're sometimes hard to nail down. Consider yourself lucky if you do, as any chic friend would be thrilled to have these in their space. They come in white, marble, and the fun neon colors we know and love.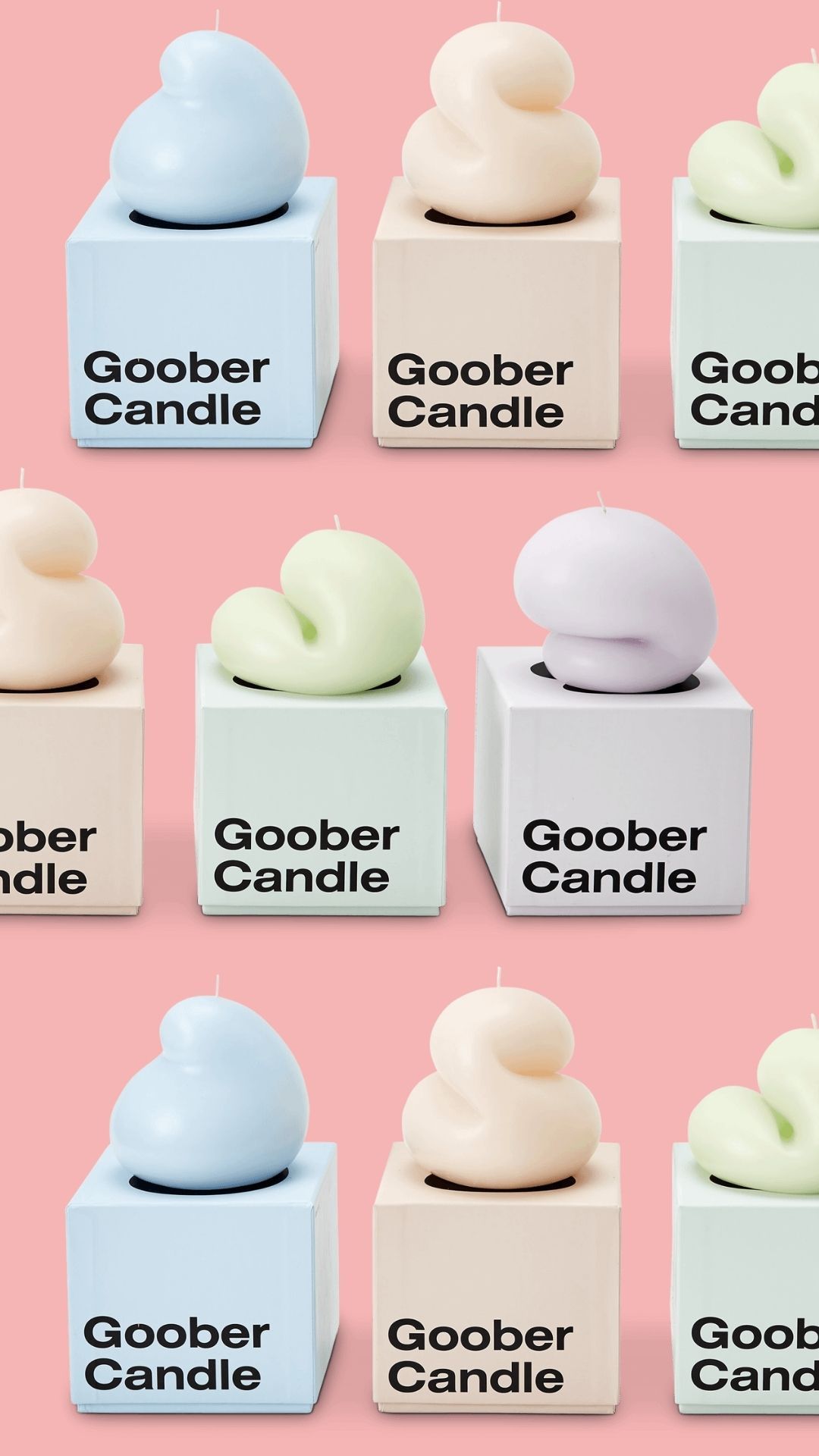 The Goober Candles also found their way onto TikTok just like the Lex Pott ones. There are four different types of Goober Candles and they all have their own color. We think they look good sitting on a stack of books on your coffee table.
@chunks.shop
Find me on IG @chunks.shop #hairclips #barrettes #fallfashion #holidayshopping #shopsmall #theperfectgift
The trendiest of hair clips. The Allie clips are perfect no matter how long your hair is, but check out the Chunks shop as a whole. They have funky designs that can look good with any outfit and of course, they'll take your vanity snaps to the next level on IG.
@yolkfather
Opening the love box again! ❤️ @anteaterboy #lovebox #relationshipgoals #relationship #foryou #viral #ColdWeather #love
♬ Line Without a Hook – Ricky Montgomery
This is a wifi-enabled box that lets you send love notes. When a new message comes in, the heart on the box shakes. You can then open it and reveal what someone sent you. This was a recent TikTok find of ours and you can't deny its cuteness.
@kajabeauty
Stacks on stacks 🤩 Grab every shade of our Beauty Bento Eyeshadow Trios now @sephora 💞 #kajabeauty #kbeauty #sephora #makeup
♬ i am obsessed with this – Mallorie
Kaja Beauty is one of our favorite TikTok accounts. Their ASMR videos can't be beaten and seeing the swatches of products is so satisfying. Their Bento Eyeshadow Trios come in tons of colors, makes the perfect stocking stuffer for your beauty-obsessed gift-ee.
@666hailsatan420
i got this for $20 off lomography.com, btw!!! ✨ #fyp #film #camera #photography #LaceEmUp #OneLoveOneHeart #foryou #fypシ
Disposable cameras can be wasteful from all the plastic. But if you love the look of shooting on film for cheap and want to help out the planet, this disposable is refillable! It comes with film preloaded, colored filters for photos, and you can refill when you're out of exposures.
@cccccjjjjjjjjjjjjjjjjj
www.mysolmat.com #smallbusiness #businesscheck #ActionLines #yoga
♬ PLAYAC17 – twitch.tv/PlayaC17
Small businesses tend to blow up on TikTok. It's been a great platform for them and the content they post is irresistible. If you're shopping for a yogi in your life, check out these viral yoga mats. They come in really cool designs and they're made from recycled and sustainable materials.