After months of wearing sweatpants and rocking the no-makeup look, the time finally came when I had to attend a backyard wedding.
I had been barefaced for months – so long that I completely forgot to bring my makeup bag when packing for this backyard wedding. When I finally realized I didn't have it with me (two hours before the rehearsal dinner of course), I initially panicked. I was afraid I wouldn't look like "myself" without my trusted makeup and skincare. *tears*
SEE ALSO: It's time to normalize skin texture
Before I made a trip to scrounge up what I could make of use at the local Target (an unfamiliar Target might I add) I decided I needed to search every bag I brought AND my car. Being the beauty lover I am, I carry around more than just a lip balm or two. To my surprise, I found products from Alleyoop in one of my bags that I had been waiting to test out. It wasn't just one or two products – it was basically everything I needed to make a full face work. At that moment, I felt God and Alleyoop. Perhaps, Alleyoop was God. Not sure.
Long story short, Alleyoop made my face look great, but also saved me from making a call to my therapist during my panic. Read on for the full review.
The brand
Alleyoop is all about saving time and redefining efficiency. When it comes to time, it's something we find ourselves having less and less of, especially in the morning. Alleyoop believes it's time we all take our time back. Almost all of their products are a 3-in-1 of some sort and can be easily applied with little to no additional tools or brushes. It's a refreshing brand mission, to say the least and I'm here for it. Who doesn't love multifunctionality?
One look at any of their products and you can immediately tell that they're innovative, as well as clean. Everything at Alleyoop from body care to makeup is paraben, cruelty, latex, aluminum, and phthalate-free. And everything is incredibly affordable, whether you're wanting a single item, or deciding to invest in a couple for your routine.
Basically, they have cool packaging and the products are crazy fun to play around with.
The review
I'm so hesitant when it comes to makeup. I buy a ton of it, but it's hard to earn a permanent spot in my makeup bag. It takes something special to make me stray away from my favorite blush or bronzer. I  tried everything from Alleyoop's small-but-mighty makeup collection. It's truly all basic color cosmetics – they don't have any concealers or foundations. The line includes a highlighter, blush, bronzer, eyes, and lip color. Plus, they have a swanky multi-tool.
11th hour cream eyeshadow sticks ($20)
Over the years I've taken a liking to cream eyeshadow more and more. Alleyoop's cream eyeshadow comes in a stick, which I like more than cream eyeshadows in a pot. You don't need a brush to blend it in, just a few taps of the fingers. While the formula is very creamy at first, it does dry down to more of a chic matte look. And maybe you guessed this already, but it's smudge and crease-proof for 11 hours. 11th-hour shades all have jojoba oil, so it's super hydrating. The opposite side of the stick is also a sharpener.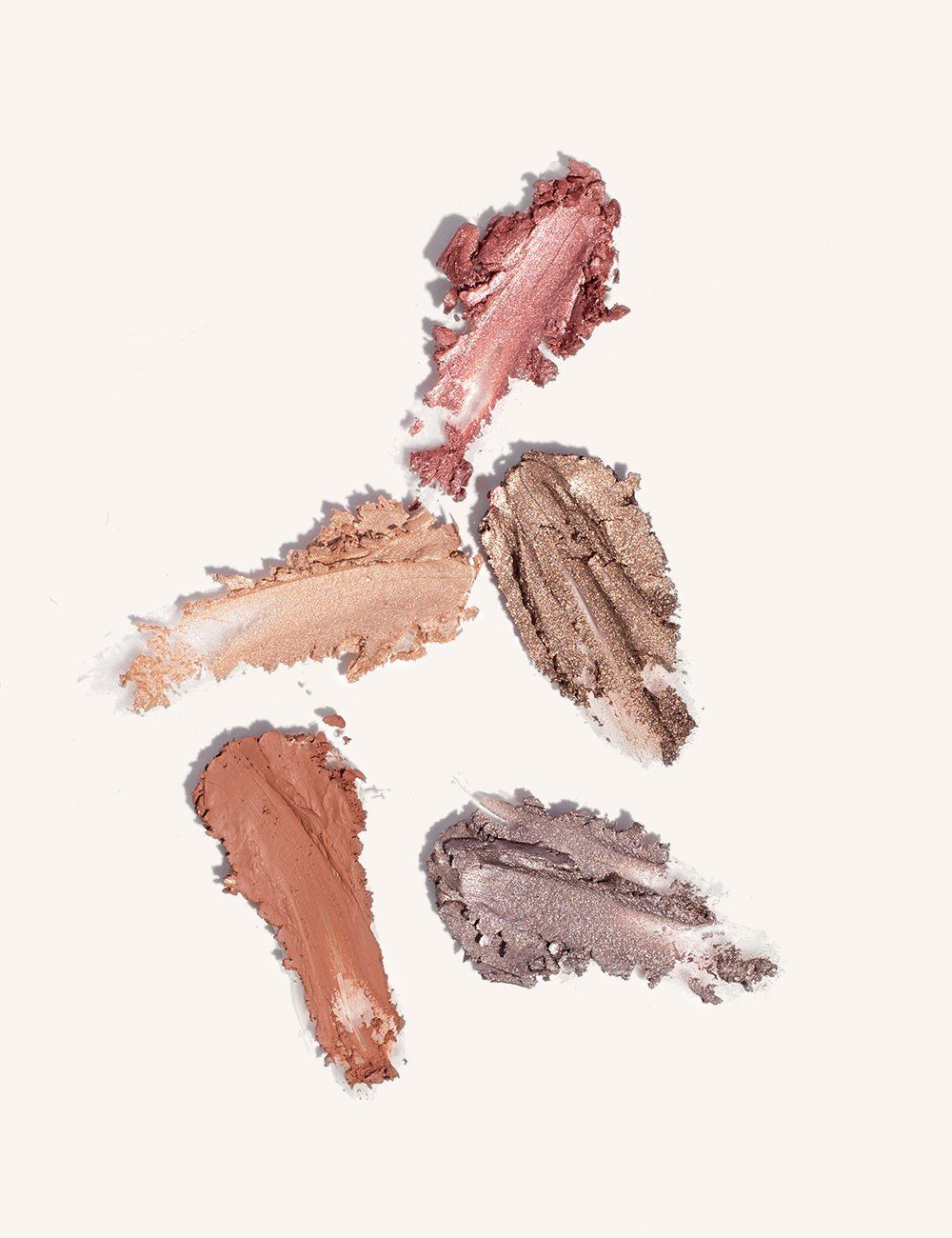 11th hour turned out to be really beautiful. I tried the Gotta Guava color but honestly, anyone could vibe with all of them. I have my eye on Baby Pearl. I'm honestly thinking about never buying another pallette and just carrying around a couple of these babies. Plus, 11th hour withstood my awful wedding dance moves and didn't crease a bit. That's major.
stack the odds multi-use face palette ($34)
Quite honestly the SHOWSTOPPER of the collection. It's the coolest looking of them all – basically the definition of compact. It features a blush, and bronzer, and a highlighter in this cool little swivel compact with a mirror. All three of the formulas are cream and not powders. I was skeptical at first because sometimes cream formulas on my cheeks are too heavy and make me break out. These were surprising nourishing and didn't leave a film or tacky feeling on my cheeks. Super natural looking and very soft and easy to blend.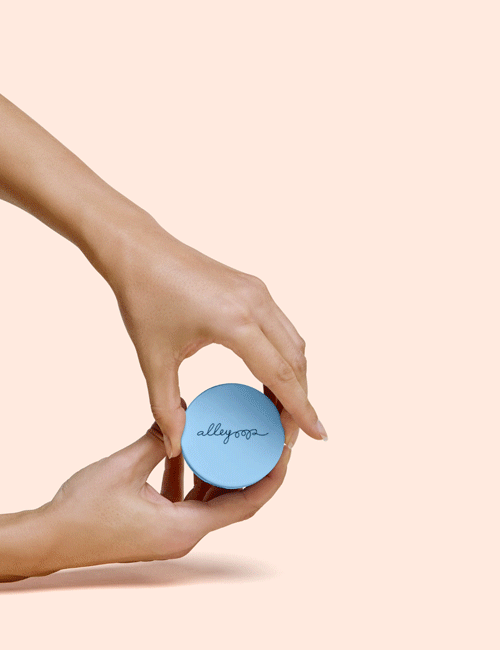 Stack the odds comes in three different color combos. I went for Sunkissed, as it felt the most summery and would suit my fair skin and light hair. The only downside is that I wish it was refillable. It seems you can pop the metal tins out and recycle the plastic blue container, but still, it does feel a bit wasteful if you're a repeat buyer. However, if there's ONE thing you buy from Alleyoop, let it be this. This was the product I fell in love with the most and made its way into my daily routine. Not too shabby looking in an IG vanity photo-op, either.
Alright, get this: one lip color in three different finishes. If you're that person that loves a certain color family or is loyal to ONE color, you might want to consider giving multi-mood a try. Each multi-mood comes with a gloss, a cream, and a matte. They're all held together as one but if you just want to pack one with you, you can pull it right off! Crazy damn handy and tiny-purse-friendly, might I add.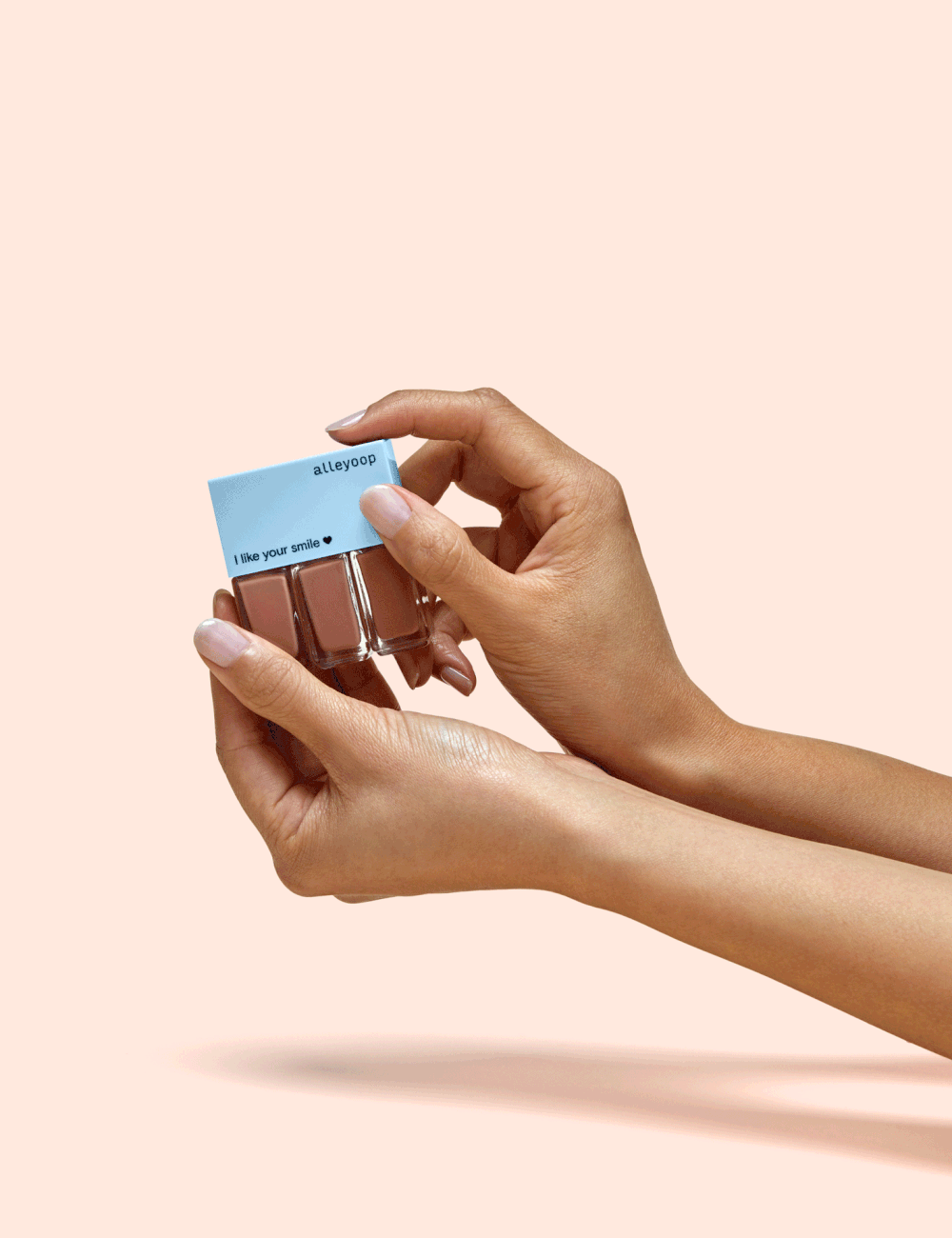 The base for multi-mood is the ever-hydrating shea butter. These lip products feel expensive. All of the finishes glide on so smoothly and look really sharp. I went for the multi-mood in Brand New and I knew from the first use these lip colors wouldn't just get lost in my sea of makeup. I don't keep them all together but I do use them ALL. My favorite is the gloss, but all of them look striking on.
pen pal 4-in-1 makeup pen($25)
I'll be honest, Alleyoop's pen pal is super cool and very innovative, but I used it the least out of everything. Pen pal is a 4-in-1 makeup pen including a lip liner, 2 eyeliners, and a highlighter. It looks exactly like those cool multi-colored pens we had as kids where you would push each color down, but with makeup. So cool.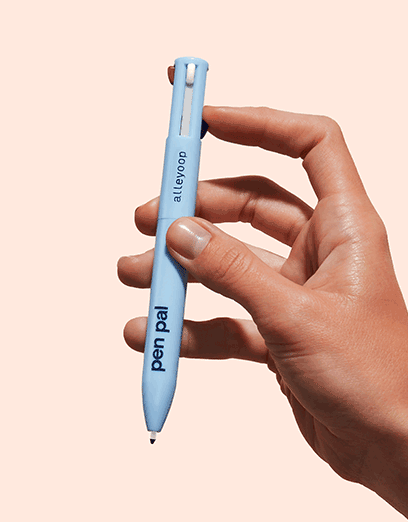 Alleyoop made pen pal in four flattering shades that work for everyone's skin tones. Although I ended up using it the least out of everything so far, the colors are spot on and very pretty. The sticks themselves are a bit thin for what I think people are used to. They create very, very fine lines and are super delicate.
After looking at some of Alleyoop's tips on their site, I ended up using one of the liners in pen pal to fill in my eyebrows for the wedding. They turned out pretty good looking, and it even shook my Glossier Boy Brow to the core a little bit.
TLDR;
Alleyoop is the functional makeup brand you need to get your hands on
Their products are innovative, compact, and multifunctional
Cruelty and paraben-free
Their must-haves are 11th hour, stack the odds, multi-mood, and pen pal
Here's my final wedding look. If only I knew there was no reason to panic in the first place, Alleyoop totally had my back.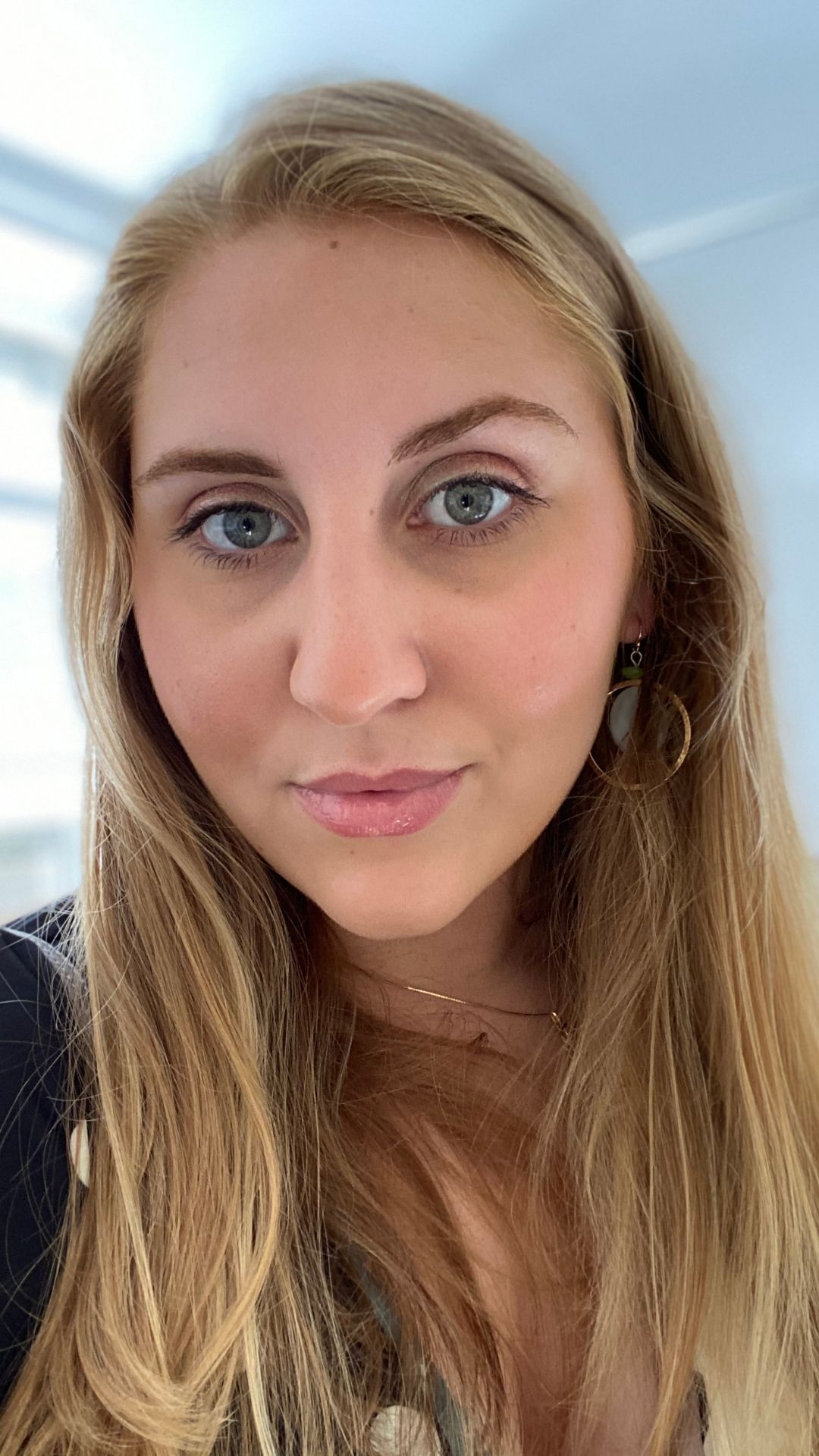 BUY or BYE?
A total f*cking BUY. If you're looking for everyday cosmetics that are simple and REALLY good, Alleyoop is 100% worth checking out. You can simplify your routine and declutter your makeup collection. Plus, you'll look killer. Buy HERE.