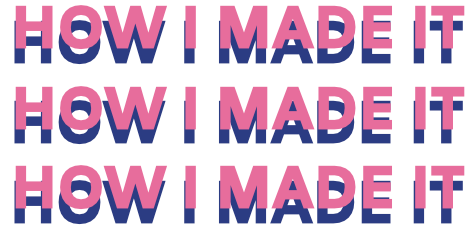 Welcome to our series, How I Made It, where we talk to beauty brand founders about their come ups, their origin stories, and how they finally, well, made it. The recurring series talks to beauty founders from all walks of life to uncover what inspires them, what pushes them, and the secret to their success.
Acne patches have become a staple in many skincare routines.
With countless patches from various brands, one particular brand has always come out on top: Hero Cosmetics. Hero Cosmetics was created to be just that, your hero to sweep in and save the day whenever a pimple or breakout appears. This cruelty-free and vegan patch fights acne at all levels from small spots to overnight breakouts.
But like many businesses, the success of Hero Cosmetics did not occur overnight. It was a journey. Ju Rhyu was living in Seoul, South Korea—the global capital of skincare— when she experienced a breakout that led to her introduction to acne patches. She noticed that South Koreans were using these patches to deal with breakouts and so she decided to try them herself. The results left her "floored" at just how well they worked.
SEE ALSO: Scalp care is the new skincare
By using the acne patches, she was introduced to a product that had yet to take hold in the US. She took her big vision, ran with it, and launched Hero Cosmetics. Today, the brand has had major success. What started with only one SKU on Amazon has led to the product being sold in major stores like Target and even Anthropologie. We caught up with Ju Rhyu, the co-founder of Hero Cosmetics to find out just how she made it in the skincare industry.
What was it like in the beginning stages of starting Hero Cosmetics?
It started as an idea and a small test and then ballooned into where we are today. We had one SKU placed on Amazon and started advertising and driving press to the page. I reached out to some small influencers to seed products. It was a series of small steps to see if people would catch onto the idea of acne patches. Those series of small steps led us to a growing community, a suite of products, a larger team, and a growing brand.
What made you want to get into the skincare and beauty business?
Getting into beauty and skincare wasn't an intentional destination for me, but more fortuitous. I saw a product that worked really well that I wanted to bring to the US and it just happened to be in the beauty and skincare space. But looking back, I am very grateful that it turned out this way given people's buying patterns and spending habits.
What does it mean to you to be an Asian-American beauty entrepreneur?
I think Asian Americans have a ton of entrepreneurial spirit since most of us have come to the states as immigrants or from a line of immigrants. A lot of the first-generation Asian Americans I know are entrepreneurs (my dad is), if for no other reason than pure survival.
Partly, I feel that I am continuing the entrepreneurial spirit and energy of this cohort and proud to be doing so and also hope to show the later generations that entrepreneurship is still very much an option. I know the later generations pursued more traditional fields like medicine or law, but if I can show that our entrepreneurial energy is still strong and inspire other founders, I would be thrilled.
What were some of the first steps you needed to take and possibly some challenges you had to overcome? In other words, how did you take your vision from ideation to execution?
A big theme I talk about is taking your big vision and starting small. Start with one product, make a bunch, test it out with friends, and the public. See how others react and respond to your idea. Collect feedback, iterate. You also have to think about both sides of the equation – demand and supply. Once you have your product or service, which is the supply side, how will you create demand?
We focused on a lot of earned media in the early years, as that was most efficient for us. My first big piece was in Into the Gloss which drove a ton of sales on our Amazon page. I'm a big believer in creating and showing demand first and the rest will follow. For example, when I first pitched retailers, I got a lot of "no's." But after we started gaining traction on IG, amongst influencers, and in the press, the retailers then started coming to me asking if they can carry our product. I personally believe that focusing on the demand side can be the most powerful thing to get your business started.
What has been your biggest accomplishment along the way? Has anything surprised you during your time as an entrepreneur?
There are a few key moments that stick out to me. One was the first time we were mentioned in the New York Times in an article about adult acne. I ran out and bought that paper to have it as a keepsake. Another was when we launched at Target which was a dream retailer and partner for me. A third is when I was named as part of the Inc. Magazine 2019 Female Founders list.
One thing that has surprised me is how resilient our business and team have been in 2020, which has been an incredibly challenging year with Covid-19 and Black Lives Matter. I realized if you build your business on top of a good foundation, you can weather most anything.
How has launching Hero and seeing its success inspired and encouraged you in your daily life?
It's crazy when I think about our humble origins and where we are now in a span of 2.5 years.
I do think that entrepreneurs have the best job around. You have the ability to control your future, in a way, and can have a lot of impact on your customers, your team, and people in the community. I love reading the reviews on our website. It makes me feel really happy knowing that our products have such a positive impact on people's lives and it makes me proud to do what I do.
What is your go-to product?
I love anything Biologique Recherche. Their P50 W Lotion, of course, is very famous but I love all their products for their no-nonsense efficacy and seriousness. I also love my Shu Uemura Cleansing Oil. I'm a double cleanse subscriber. It's one of the things I started when I lived in Seoul and it really changed my skin.
Any advice for aspiring individuals in the beauty industry/community?
Take small steps to make bringing your idea to life more manageable. Make 20 prototypes. Sell them to friends and family or others. Get feedback. Iterate. Reach out to influencers and the press. The small everyday steps will cumulate and you may find yourself leading a big brand someday.