When I found BTS in 2017, they were men in makeup with near-flawless skin, dyed hair, dressed in all manner of fabrics, cuts, and colors.
It blew my mind. I'd come out to my family the year before but never knew how to express myself. Months after finding BTS, I dyed my hair red like J-Hope in DNA. I found two kimono-inspired garments in the store. It was the best I've ever felt.
Jimin himself has said he wanted to be perceived as a "strong man," so he built his persona in this way. Along the way, he decided to just be his authentic self: demonstrably soft-natured, fluffy like a hot chocolate—and still a strong man. This is why he has become my role model, in a lot of ways. Serendipity was the first song I connected with, and in some strange cosmic way, I think he represented the kind of man I knew I could be. I just needed the push.
Seeing BTS as they are makes me lament the upbringing I never had as a boy. I mourn the foundations lost and relationships never formed because I had some warped idea of manliness. But in the same vein, I feel incredibly comforted by their maturity from boys to men—a stark reminder that we can change and grow. BTS cradled me through times where I couldn't feel manly because of my flamboyance. It comforted me through the times where I feel like I didn't know myself as an indigenous Māori man, let alone love myself. By being authentically me, I am man enough.
I knew I couldn't be the only one who felt empowered in my manhood by a band like BTS, so I spoke to four men who've also been inspired to cultivate a healthier identity through the seven-piece supernova boyband.
Jim, 49-years-old, from Michigan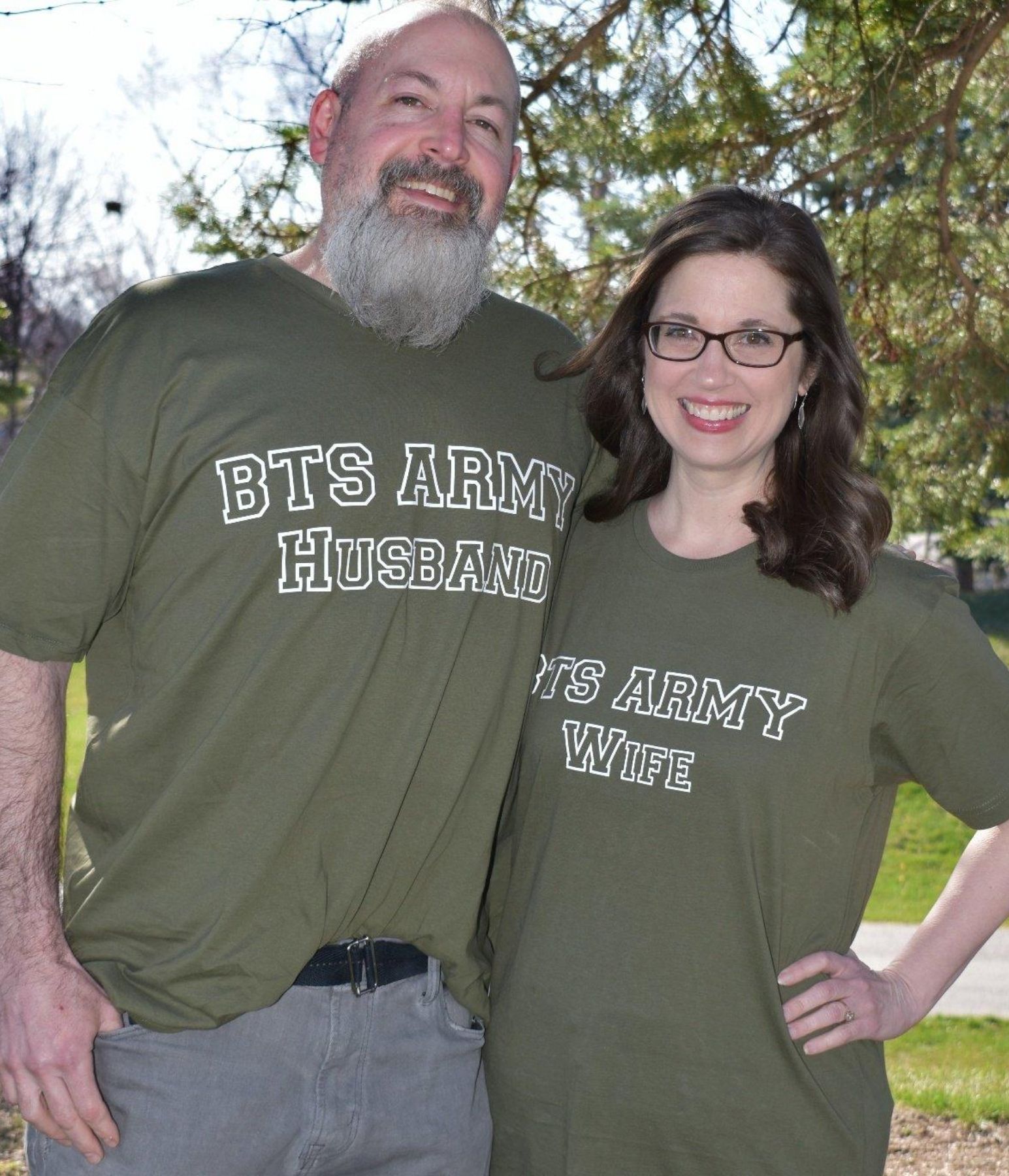 Jim, a 49-year-old married father of two, found BTS alongside his family after their performance on New Year's Rockin Eve in 2017. He uses the word "unsurpassed" to describe their talent, adding that they are so much more than the typical boy band one is used to in the US. "The positivity in their music is very important to me," he says.
Jim considers himself to be very masculine, but consciously raises his 15-year-old daughter and 19-year-old son to normalize emotions. "It's okay to cry. It's not shameful," he says. "I want to be sure my kids feel free to express their feelings. Growing up, I didn't always feel like I could." Jim makes note of the fact that while he's always been resolute in his masculinity, he does take issue with the stigma attached to being a BTS fan. "Quality music is for everyone, therefore BTS is for everyone."
BTS has become a gateway for quality family bonding, and it's had a profound impact on Jim. "About a year ago, my son started working out with me," he says. "My daughter keeps me updated on all the latest BTS news. It's good for my mental health to have quality time with my wife and kids." This family connection was already there, but their shared love of BTS has definitely strengthened it. "Our love of BTS has bonded our family even closer together, which I doubted could be possible. Our BTS concert trips to Chicago involve memories we will never forget."
Jasper, 29-years-old, from California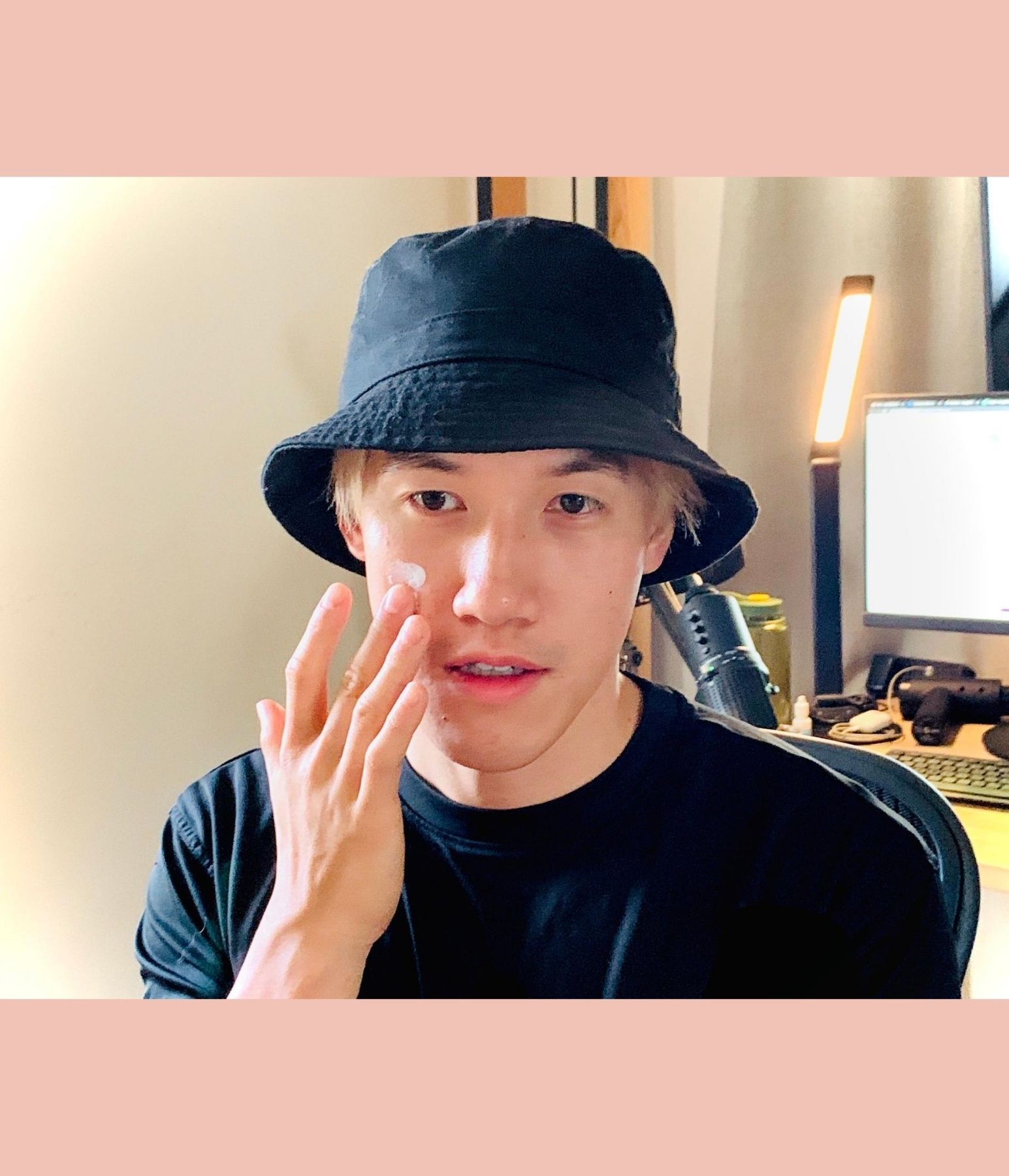 Jasper, a 29-year-old Taiwanese American man, found BTS during the COVID-19 quarantine. His fiancé was already a fan when they sat down together to watch Bon Voyage. Jasper was drawn to how comfortable they were holding hands, sharing beds, and napping on each other. "They really loved each other in a way I haven't seen or experienced between males," he says. "All I could think of was how this would be viewed in Western culture. It was so refreshing to see males exhibit love in a way Western media has only portrayed female friendship."
Jasper calls out Western culture for praising men who push through adversity alone. "The relationships do not exist where you can be vulnerable and honest about your feelings," he says. "It would have helped me at a lot of insecure points in my life if I could have shared my feelings with close male friends."
Jasper has since vowed to make his friends aware that their friendship is a safe space. "BTS has shown me that it takes confidence to be vulnerable and honest with others, which is more manly than the fake shroud people put on to appear emotionless."
Growing up Asian in the 90s didn't present many representative role models for Jasper, who was teased and dubbed a Bruce Lee, a Jackie Chan, a Yao Ming, or whichever Asian man society deemed palatable at the time. "I have always been insecure about my own existence and what I looked like because of that," he says. "It pushed me to constantly work out, change how I look, and struggle to be something I could never achieve."
BTS have since ushered in a new lifestyle for Jasper. "I have changed how I workout and treat my body because of them," he says. Jasper now dances along to BTS choreography to have fun while working out. "I am not constantly chasing muscle gains or stressing about how my physical body looks. I have learned to appreciate the existence I was given and focused more on being a better person, rather than presenting myself as cold and unaffected by the world."
Elliot, 23-years-old, from New York City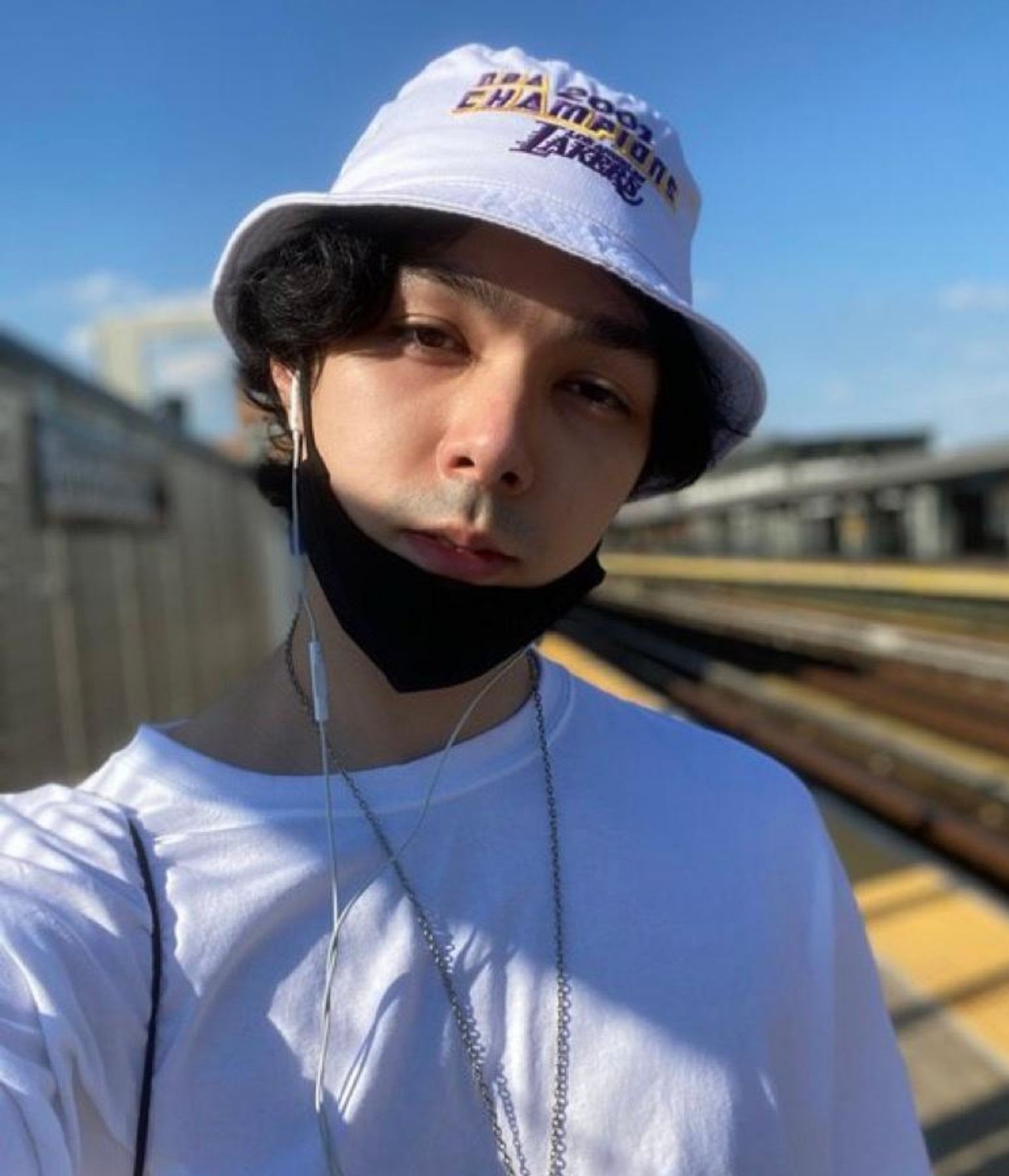 Elliot, a Dominican Chinese man from New York City, found BTS in July 2019. Their connection with hip-hop piqued his interest before learning more about their lyricism, stories, and work outside of music. He admires their Korean cultural pride, but also their "very healthy cultural exchange" with Black American culture. "They showed me a healthy, positive way to be a young Asian man influenced by many different cultures," he says.
"Being a man is more than just being strong," Elliot says about masculinity. "But it's also more than just being emotional." He points out a discrepancy in which men advocate for the ability to cry and display their feelings, but remain homophobic and misogynistic. "Truly, the only way to be a man, as a man, is to be yourself in the healthiest, clearest, most present way possible. Whatever that means for you is whatever it means for you."
BTS' message of self-love is an ongoing journey for Elliot. "I forget to love myself often. It's almost as if I think everyone else should love themselves, but not me." One form of his self-care has been learning about ADHD, something that he has never been professionally diagnosed with, though he exhibits all the associated symptoms. "It's always good for me to remember that my brain works differently than others and that that is okay."
Elliot's life, like the rest of us, is better for existing at the same time as BTS. "I found that the more that I connected with them and learned from them, the better my life became and the better people around me responded."
Brandon, 31-years-old from Illinois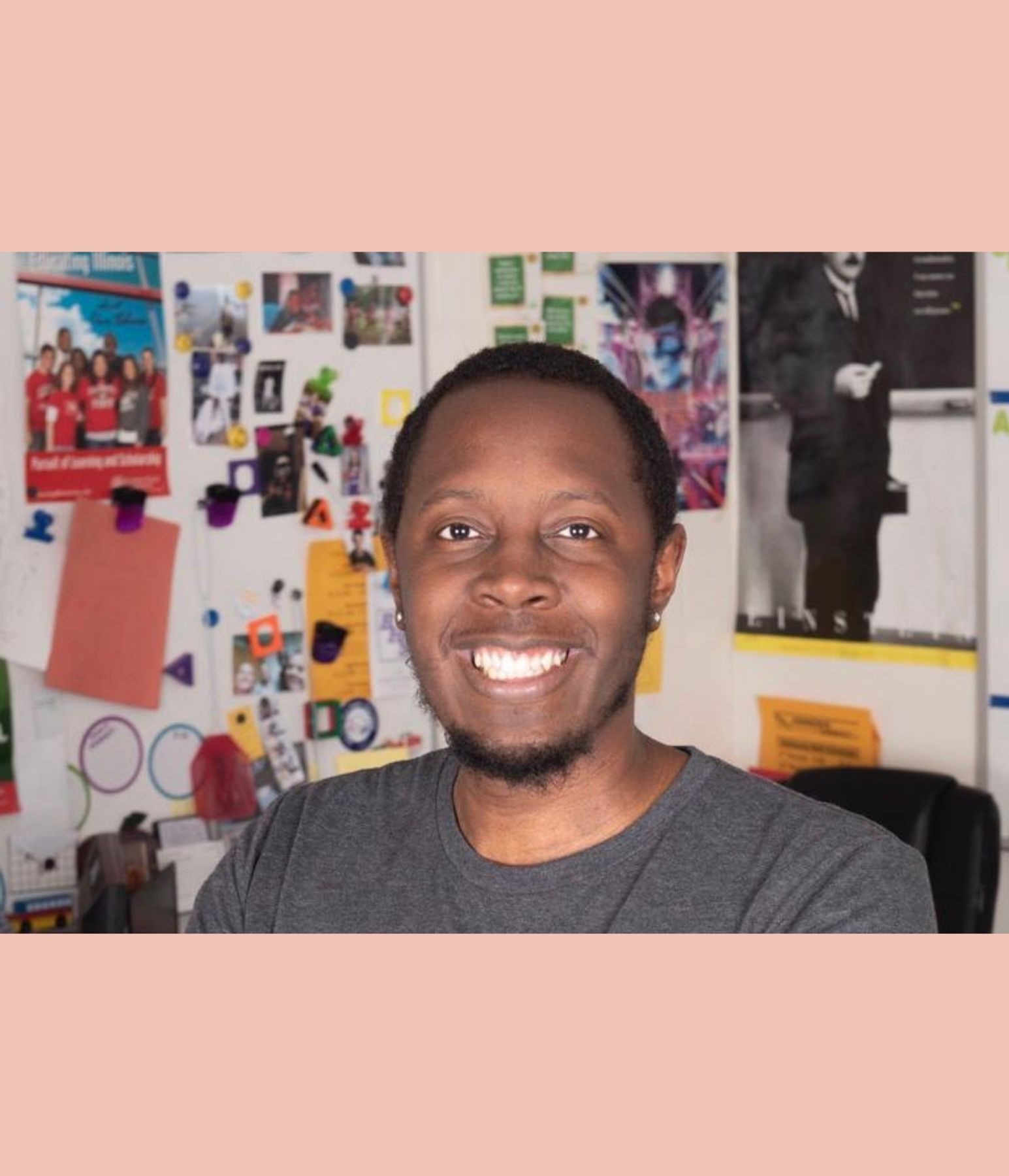 Brandon, a 31-year-old queer Black man, found BTS during their Wings era, before becoming a fan in 2017. His love for 90s hip hop and R&B gave him the impetus to explore their earlier catalog. He would not have discovered other Korean artists had it not been for them. "They were my entry into the world," he says. "Seeing them in Chicago solidified it even more for me."
As a high school teacher, Brandon admits he never used to wear his earrings to school. "They were just simple studs but I always felt weird," he says. "Earrings for boys were cool when younger but the older you get, the less masculine it becomes." He credits Taehyung for inspiring him to wear dangly earrings, and Jungkook for his newfound pride in showing his tattoos. BTS has taught him that hip hop doesn't always have to be "hard." "Their lyrics punch but their personalities hug," he says.
Brandon works tirelessly to shift his male students' perspectives on BTS. It's frustrating for him that they are on board when their favorite athletes show emotion and an interest in fashion, but won't extend that standard to BTS.
"I work daily to unpack that cognitive dissonance," says Brandon. BTS has inspired him to embrace parts of himself that some men suppress as they grow older. "Not me," he says. "Not anymore. Honestly, that's a part of my self-care too — enjoying the things I enjoy without shame."
BTS inspires millions worldwide. Sometimes that's the queer kid taking off the training wheels of his identity, or the bloke digging for the treasure of family time, the musician finding calm in the self-care practices of others, the guy finding beauty in his own reflection, or the teacher putting his fun nature on display.
History will view BTS with indulgence – records shattered, barriers broken. But we will remember them for so much more.