We know melatonin is the natural hormone that regulates our snooze time.
But the ingredient is now being touted in beauty products as of late. It makes sense, especially for nighttime skincare routines. From soothing lotions, a depuffing eye cream, or an infused toner, melatonin seems perfect for getting you that restorative sleep and glow. Sounds dreamy.
When Milk Makeup launched their Melatonin Overnight Serum and Lip Mask I was instantly excited. As I learned, melatonin isn't just a product that makes you sleep – it also has great anti-aging benefits, too. This is what I learned:
Why does our brain release melatonin?
According to the Sleep Foundation, melatonin is the hormone responsible for controlling your sleep and wake cycle.  When something excites us, our brain releases dopamine. And when our brain notices the day changing to night melatonin is released to help us sleep better. It's commonly in pill form or tea to take before bed if you have trouble falling asleep with your natural release of melatonin.
How can melatonin help your skin?
Besides helping you catch some zzz's, melatonin is rich in antioxidants. It's one of those ingredients that seriously feeds your skin with much-needed nourishment. Because we're exposed to free radical damage from the sun and environmental pollution we need antioxidants to protect us and help turn over new cells. Ultimately, it will help fend off the visible signs of aging due to environmental stressors. After all, pollution is the second leading cause of aging, with sun exposure being the number 1 cause.
Review
Milk Makeup Melatonin Overnight Serum ($36)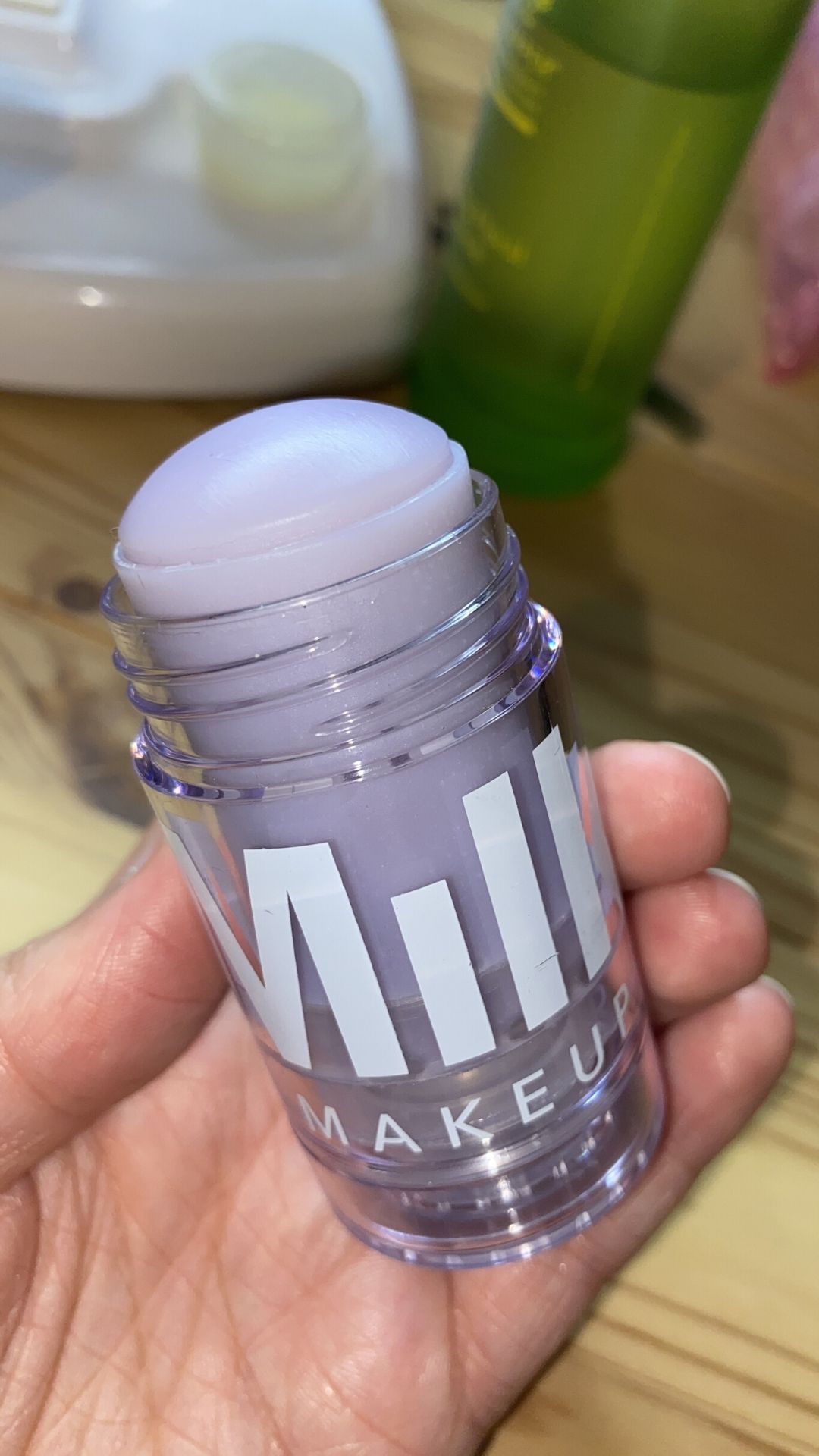 My skin is very oily and honestly, I wish I had tried a serum stick sooner. I'm always on the fence if I need gel-like serums or oil-based serums. Sticks really seem to cater to everyone. But sometimes, when a product claims to be hydrating it makes me feel and look even more oily than normal. However, this was not the case with this product.
Using the Melatonin Overnight Serum by Milk Makeup gave a new experience to my bedtime ritual. The cooling and instantly hydrating feeling the serum gives paired with the calming scent of lavender relaxes and soothes your skin. I truly felt ready to drift away into a relaxing slumber. And in the morning, my face has been looking renewed and replenished almost as if I just had an intensive facial treatment.
I totally recommend popping it in the fridge and putting it on when your face is damp from toner or facial spray. You'll thank me when you're feeling calm, cool, collected, and oh so dewy. $36 isn't a new price when it comes to Milk Makeup serum sticks, but it can seem a little steep. However, the stick is a good size and after 2 weeks of using it, it's clear you'd have to coat your face a ridiculous amount of times before you make a dent. I can see this lasting me a while and I reallyyy like to lay on the serums. So do with that what you will.
Ingredients
Its antioxidant benefits go far beyond melatonin. A berry blend of goji, blueberry, blackberry, and acai also load your skin up with a defense to fight free radical damage. Persian silk tree extract helps to balance your skin's melatonin levels which leave you waking up looking more refreshed than ever. At the same time, this serum aims to hydrate with hyaluronic acid and soothes your skin with the scents of lavender oil and chamomile extract. From the ingredients alone, this product is a real experience for your skin and your senses.
Milk Makeup Melatonin Overnight Lip Mask ($22)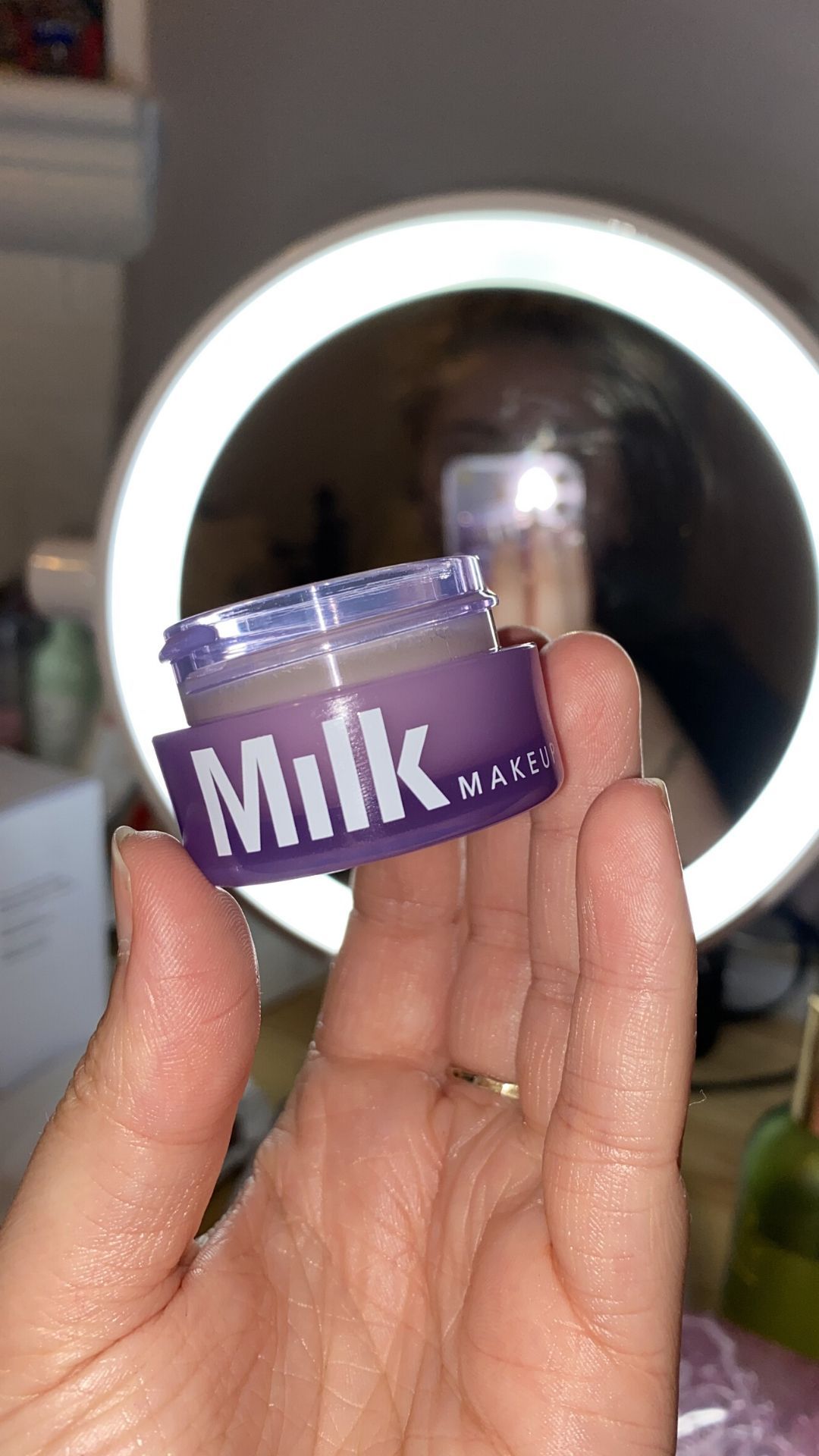 The Melatonin Overnight Lip Mask is no different ingredient-wise when compared to the serum. And they're lovely when used together. I'm a die-hard Laneige lip mask fan so I wondered about the differences. I bite my lips when stressed and I don't always give them the TLC that they need. There was a clear visual difference when I woke up in the morning after using the melatonin lip mask compared to my trusty Laneige. They looked more hydrated, a bit more plumped, and felt super soft. Normally I wake up and my lips are still a bit chapped and not as healthy looking. It was a good thing to feel.
The only thing I wish is that it came with a little spatula of some sort to scoop and spread the product. I ended up using one from another product so NBD. For the little your lips need and how big the pot is, $22 is a great price too.
TLDR;
Melatonin is the buzzy ingredient in skincare now
It can help with antioxidant replenishment and protection against free radicals
Milk Makeup's Overnight Melatonin Serum and Lip Mask will leave your skin bouncy, healthy, and dewy
These products offer a sensorial experience like no other thanks to lavender and chamomile
Bye or Buy?
Definitely BUY – and say hello to some fabulous beauty sleep.
BUY HERE, Melatonin Overnight Lip Mask ($22)