Quarantine skin, how real are you?
I don't know about anyone else who's surviving these now normalized (?) times, but no matter how much I pamper, massage, or drench my pores, my complexion still looks like I've woken from a tomb from the depths of hell. My eye sockets are swollen, my skin is bumpy and my lips are super dry. The latter is due to a mix of using a heater and then suddenly trading it in for an air conditioner (if you couldn't feel spring, does she really exist?).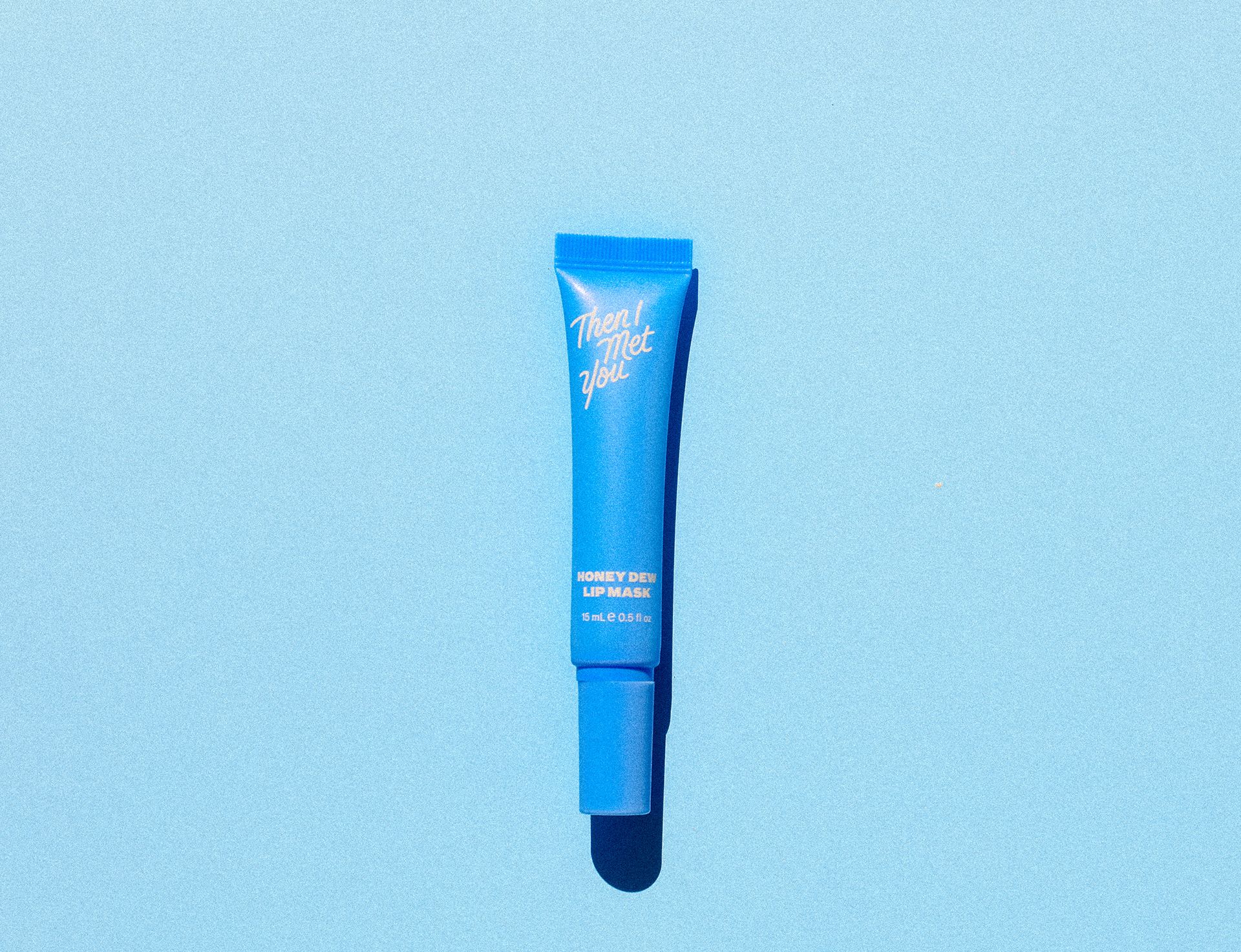 As my lips have crackled and become two dehydrated pieces of jerky, Charlotte Cho from Then I Met You, sent over her latest. And it's a lifesaver. Following in the footsteps of the brand's Calming Tide Gel Cream, which has the most soothing consistency, one perfect for sweaty months ahead, the brand just launched its first lip mask. Called the Honey Dew Lip Mask ($22), it's supposed to both heal your chapped lips as well as make it even plumper with each wear.
Honey dew has a special meaning to Charlotte as it conjures memories of her youth. "My fondest memories were when my grandma lived with me and she'd take care of me and my siblings. She'd cut up honeydew melons when the weather got warmer and I remember watching her cut them for us," she tells me during a Zoom call.
Taking her nostalgia for the fruit along with her need to soothe her own lips, Charlotte and the Then I Met You team took honeydew as the main ingredient in its lip mask. With so many lip masks coming in a dew pot or a round container, Charlotte wanted to ensure that bacteria from one's hands never touched the products. "It comes in a silicone tube and it's the most hygienic way to apply something on your lips," she says.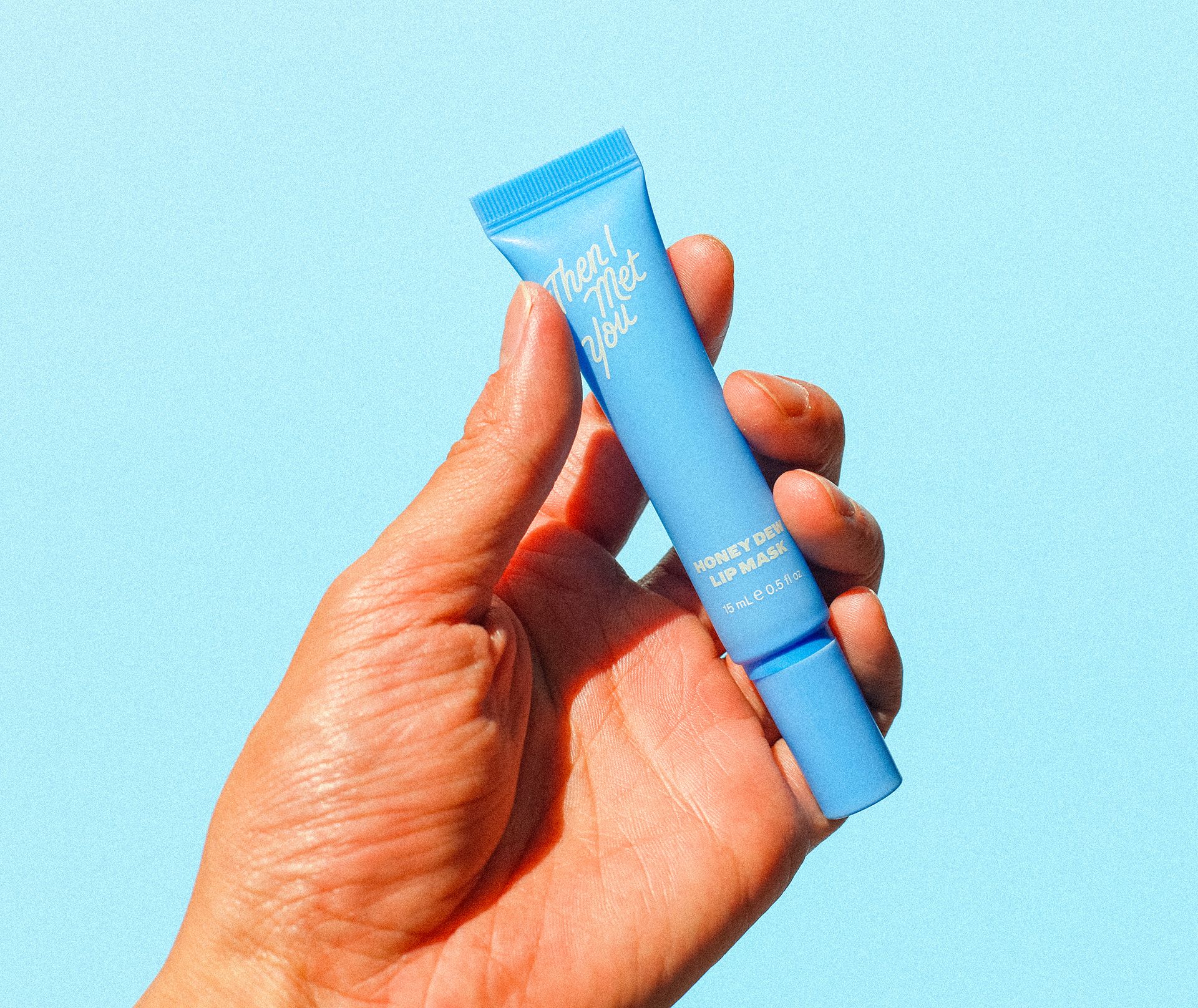 What really awesome is that all first-day sales (yes, 100%!) goes to the Amalgamated Foundation's Families and Workers Fund, one that will go towards supermarket and grocery store workers – truly, some of the heroes during this pandemic.
The main ingredients include: Avocado, squalene oil, honey and honeydew. But perhaps most surprising is that the formula includes lactic acid. "It's the most moisturizing AHA and helps with dead skin cells," Charlotte says. Not only is it great for plumping your lips, but the AHA ensures your lips are constantly regenerating new skin cells to replace the ones that have died.
It makes sense that you need extra TLC for your lips. Like your undereyes, your lips have no pores, leaving them to become dehydrated, fast. This, especially in dry climates or air conditioned indoors.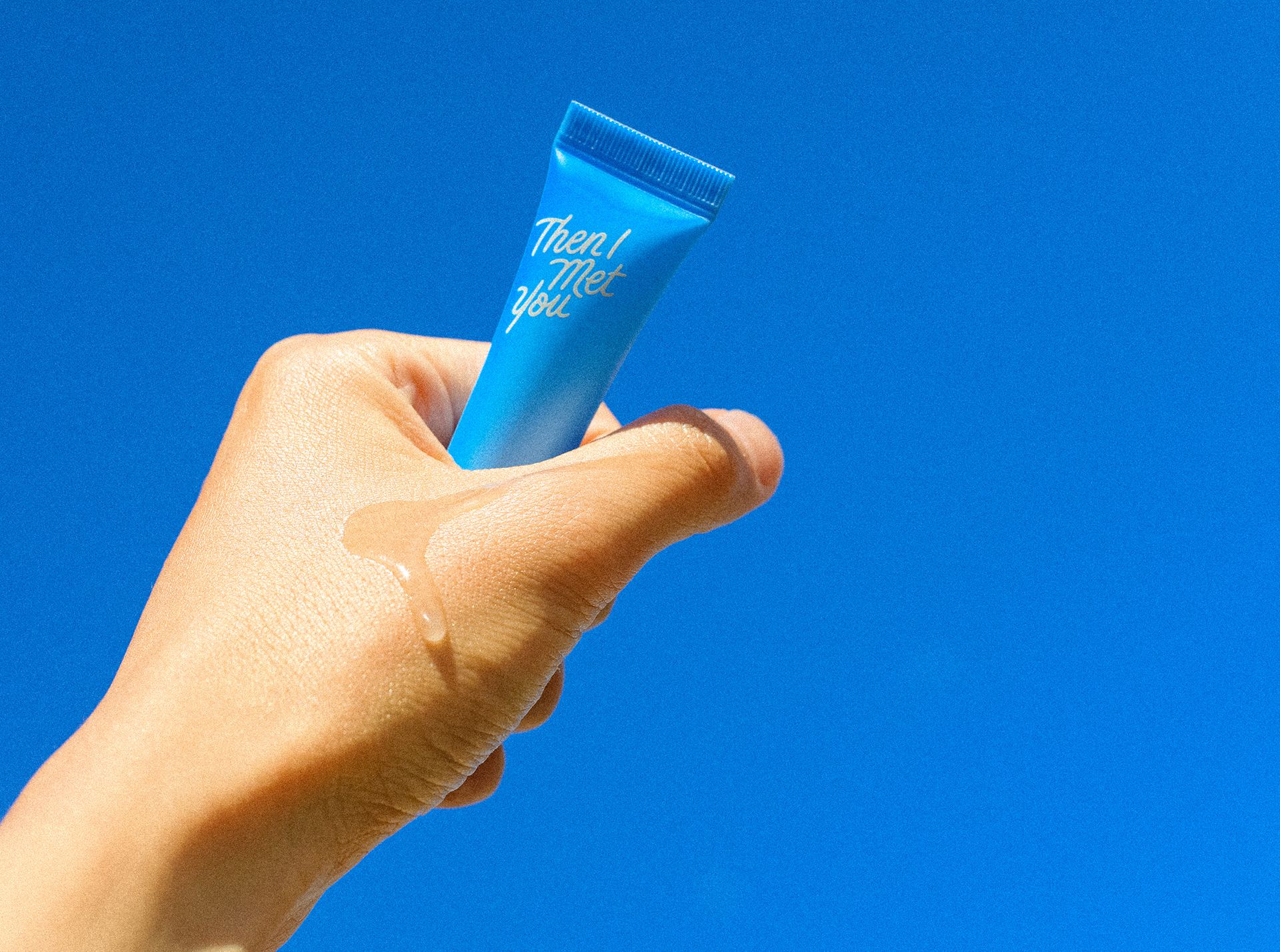 While I tested this for a few days, I did feel as if the formula was super hydrating without being sticky. Most lip masks on the market are thick, goopy, and glue-like in form. That makes sense as it's usually used before bed and needs to last through the night. Unlike competitors, this one glides beautifully – like sweet nectar from well, a honeydew – and stays on your lips.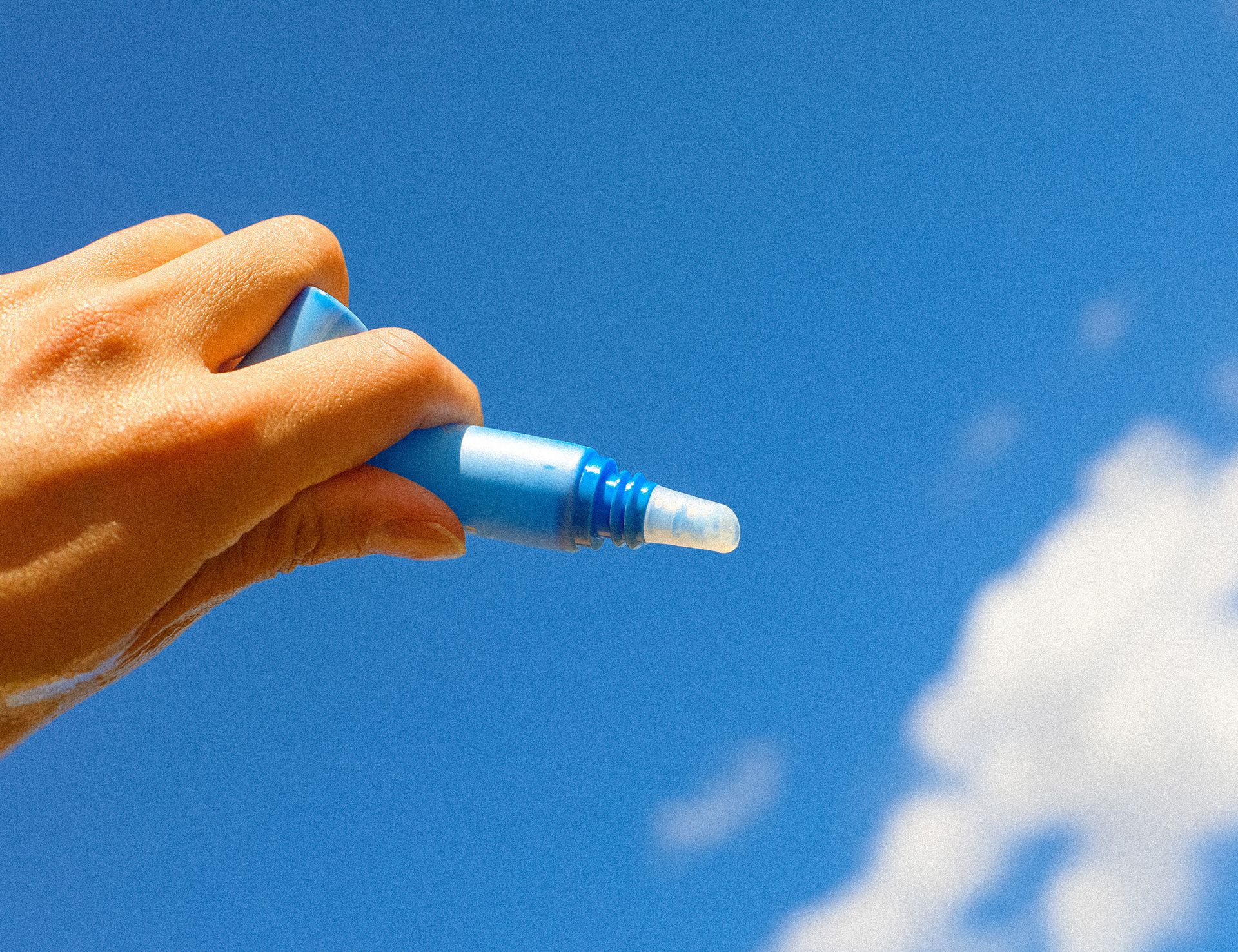 Though from honeydew, I didn't feel as if there was a flavor. This was is relatively fragrance-free without a particular flavor profile. If you're seeking more of a sensorial experience with smell and taste, this isn't for you. But if that's not too important, this one seems like a true winner. Not only do your lips glide, your lips do recover in no time.
Meaning, instead of thinking about your chapped lips, you can use your brain power during quarantine for more important things like, is it a hot dog with Doritos for dinner, or chicken fingers for the seventeenth time?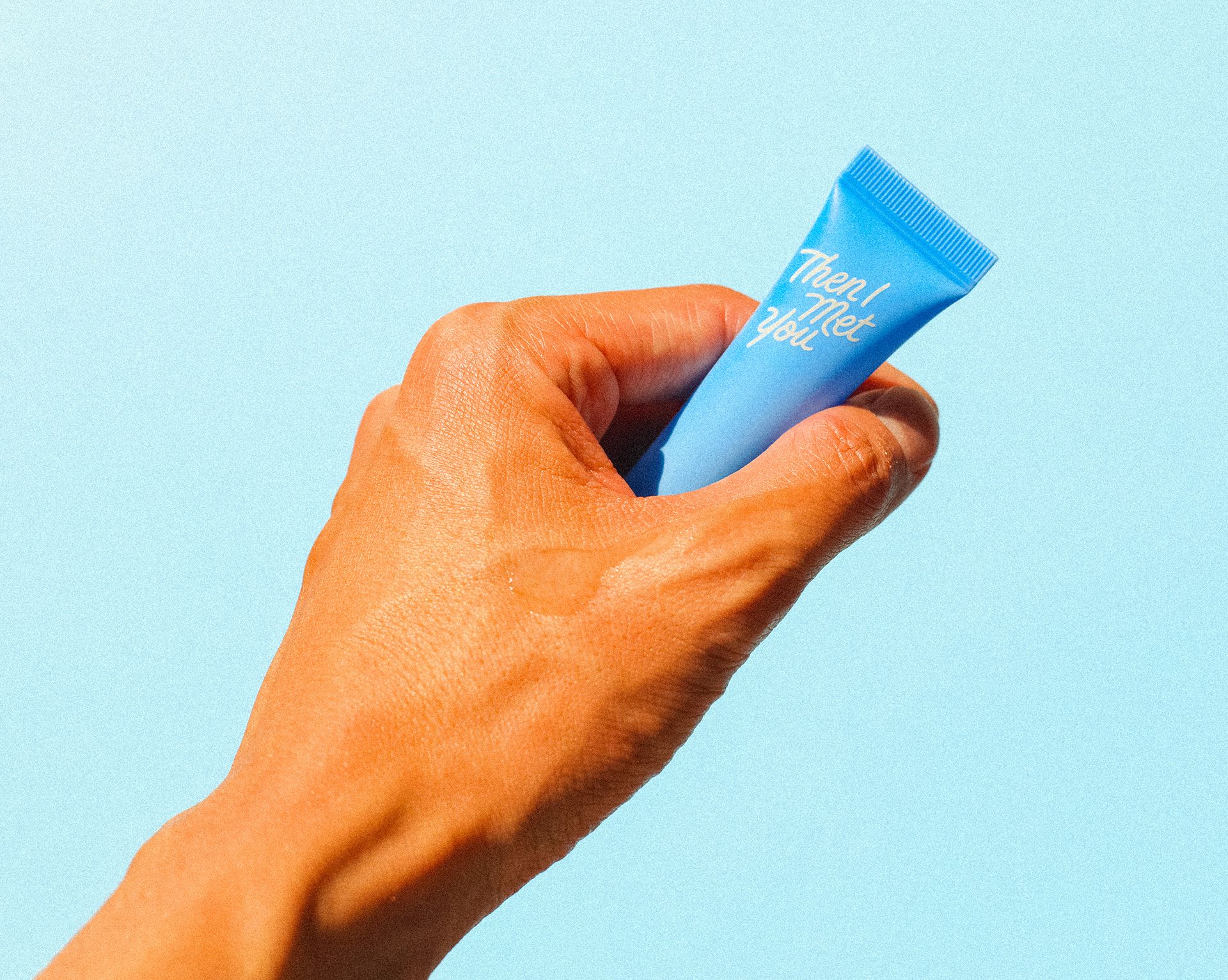 TLDR;
-Then I Met You's Honey Dew Lip Mask glides on smooth without stickiness
-Ingredients include: Honeydew, honey, avocado oil, squalene, lactic acid, and more
-No flavor or fragrance
-Super hydrating and can be used day and night