We've all been captivated by the beauty aisles of Target.
And sadly, we're missing out IRL due to the coronavirus. Shopping at Target can be a calming activity to aimlessly wander and see what makes it into your red basket. You might be going a little stir crazy and news of Target's latest beauty sale probably isn't helping as you're itching to check it all out.
Lucky for us, we can still enjoy Target's 14-day Beauty Sale while still practicing social-distancing. It won't feel ~quite~ the same but it's good to know we have options. If you're hanging out at home, you can shop the sale online. But if you're needing to get out of the house (while still maintaining the safety of you and others) you can order items for drive-up pickup! We've rounded up the best items within the sale from Target exclusives to our drugstore beauty favorites.
We'll miss wandering the aisles as we stock up on things Target tells us we need but, we promise you'll still get the Target butterflies when you get your goodies at half the price. You can even Facetime your friends and perform a little haul video for them. Mark your calendars, set your alarms, whatever you need to do because The deals change every day!
SEE ALSO: How to afford skincare when you're broke AF.
Best Deals For…
Thursday, March 19th
Anything with vitamin c and peptides can be pricy and spending upward of $30 on a drugstore product can make us pass something up. Most often, vitamin c products are more treatment-based and lack the hydration we need. But not these!
When Bliss launched their diversion line at Target, everyone was excited and saw the products as a real treat. These products are packed with green-tea extract to fight against free radical damage and a tri-peptide blend to boost elasticity. This sale is the perfect time to snag the Bliss vitamin c line for CHEAP and with spring coming, your winter skin has never needed more of a glow-up.
Bliss Bright Idea Vitamin C + Tri-Peptide Collagen Protecting Eye Cream (regular price $21.99, sale price $10.99)
Bliss Bright Idea Vitamin C + Tri-Peptide Collagen Protecting & Brightening Moisturizer (regular price $21.99, sale price $10.99)
Bliss Bright Idea Vitamin C + Tri-Peptide Collagen Protecting & Brightening Serum (regular price $24.99, sale price $12.49)
Friday, March 20th
New to the Target universe but by no means unknown to the beauty world, Winky Lux just launched in Target Stores! If you've never heard of Winky Lux, that's okay (totally check them out ASAP). You might be wondering what on earth is this clear lip stain going to do for me? It's going to sound crazy but, Winky Lux lip stains actually combine with your lip's PH levels and spark your perfect shade of pink. We were once skeptical too but seriously, your future selfies will thank you. With this sale, we'll be stocking up. Winky Lux Flower Balm Lip Stain (regular price, $16.00, sale price $8.00)
Perhaps Versed is one of the coolest brands beauty brands Target carries. Our editors have tried almost the entire collection and love the formulas. We wish more of their products were in this sale but, we can't wait to restoke on the serums! Their packaging is 92% recyclable (everything except the pump!) and they formulate their products to EU standards so you know it's good stuff.
Their Stroke of Brilliance Brightening Serum is made with niacinamide and licorice root extract to help even skin tone and combat dullness. So, if you struggle with hyperpigmentation or acne scars, this lightweight but powerful serum is for you! Versed Stroke of Brilliance Brightening Serum (regular price $19.99, sale price $9.99)
Don't be turned off by a firming serum. While meant to combat signs of aging (fine lines, dullness, dehydration) anybody can use this serum! You quickly forget it's an anti-aging blend due to how hydrated and SOFT it makes your skin feel thanks to resveratrol and a peptide blend. On the Rise Firming Serum? Yes, please. Versed On the Rise Firming Serum (regular price $19.99, sale price $9.99)
Using a serum meant for clarifying and de-stressing the skin will help with excess sebum production and breakouts. We've found the Just Breathe Clarifying Serum to be ultra-hydrating but keeps your skin mattified all day long. And if you experience redness, the willow bark and zinc within the formula will help calm it down. Versed Just Breathe Clarifying Serum (regular price $19.99, sale price $9.99)
Sometimes we hear the word 'retinol' and we instantly tense up. But, there's nothing to be afraid of, this isn't your mom's retinol serum! This serum is actually formulated for sensitive skin AND first-time retinol users. Inside are tons of antioxidants and anti-inflammatory ingredients waiting to calm any redness and problem areas (AKA, acne). It's ready to improve your skin texture and boost collagen production too. Use only at night, and don't forget your SPF in the morning. Versed Press Restart Gentle Retinol Serum (regular price $21.99, sale price $10.99)
Saturday, March 21st
It's never a bad time to buy sunscreen but we think this is the best time to given all these deals. Maybe spring break plans didn't go as planned but summer is right around the corner. You can score this Pacific spray sunscreen for just $7.99. Not only is Pacifica a 100% vegan and cruelty-free company, but their sunscreens are also free from chemical UV absorbers like octisalate, octinoxate, and oxybenzone. Pacifica Spray Natural Mineral Sunscreen – SPF 30  (regular price $15.99, sale price $7.99)
Gel manicures serve a certain look that we love but unfortunately can be a bit more pricy than regular manicures. The gel nail polish from Sally Hansen has left people asking us what nail salon we've been to (our kitchen table) time and time again. Both products including the color coat and the topcoat are on sale for just $3.74. Sally Hansen Miracle Gel Nail Polish (regular price $7.49, sale price $3.74), Sally Hansen Miracle Gel Nail Polish, Shiny Top Coat (regular price $7.49, sale price $3.74)
Sunday, March 22nd
Hair tools can be a bit pricy which makes it hard to commit and know which ones to get. Kristin Ess challenges the notion that hair tools need to be top dollar. At already low prices, the 50% off sale makes these an absolute steal. Her Professional Blow Dryer and Mini Flat Iron are not to be missed out on. Kristin Ess Iconic Style Professional Blow Dryer  (regular price $100, sale price $50.00), Kristin Ess Defining + Detailing Mini Flat Iron with Travel Bag (regular price $50, sale price $25.00)
Monday, March 23rd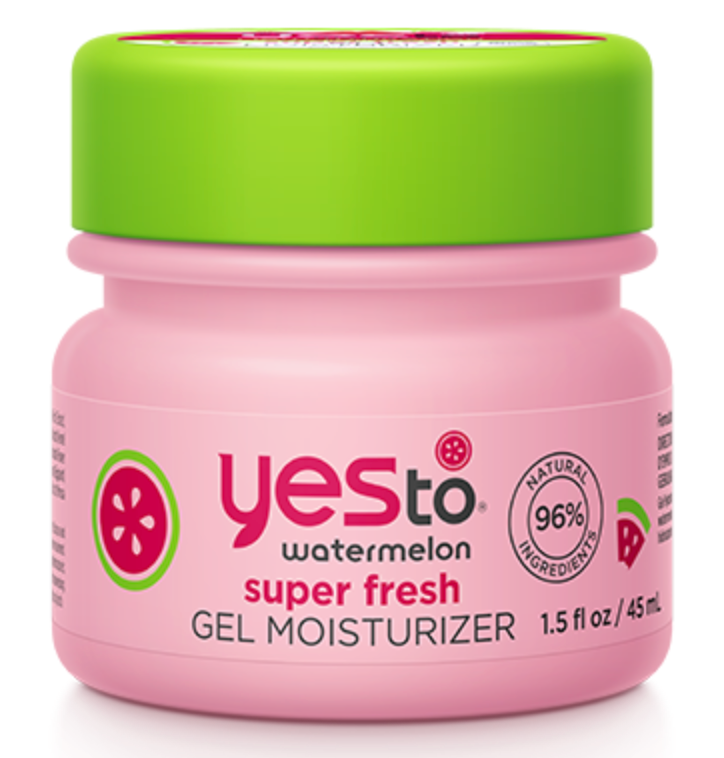 Soon, we'll all need to trade in our heavy moisturizers for our beloved gel and lightweight formulas. Yes To's watermelon moisturizer is incredibly comparable to Glow Recipe's Watermelon Glow Pink Moisturizer but without the price. Great for all skin types given its lightweight texture and packed with watermelon extract to keep your skin fresh and bouncy. Yes To Watermelon Super Fresh Gel Moisturizer (regular price 12.99, sale price $6.49)
Tuesday, March 24th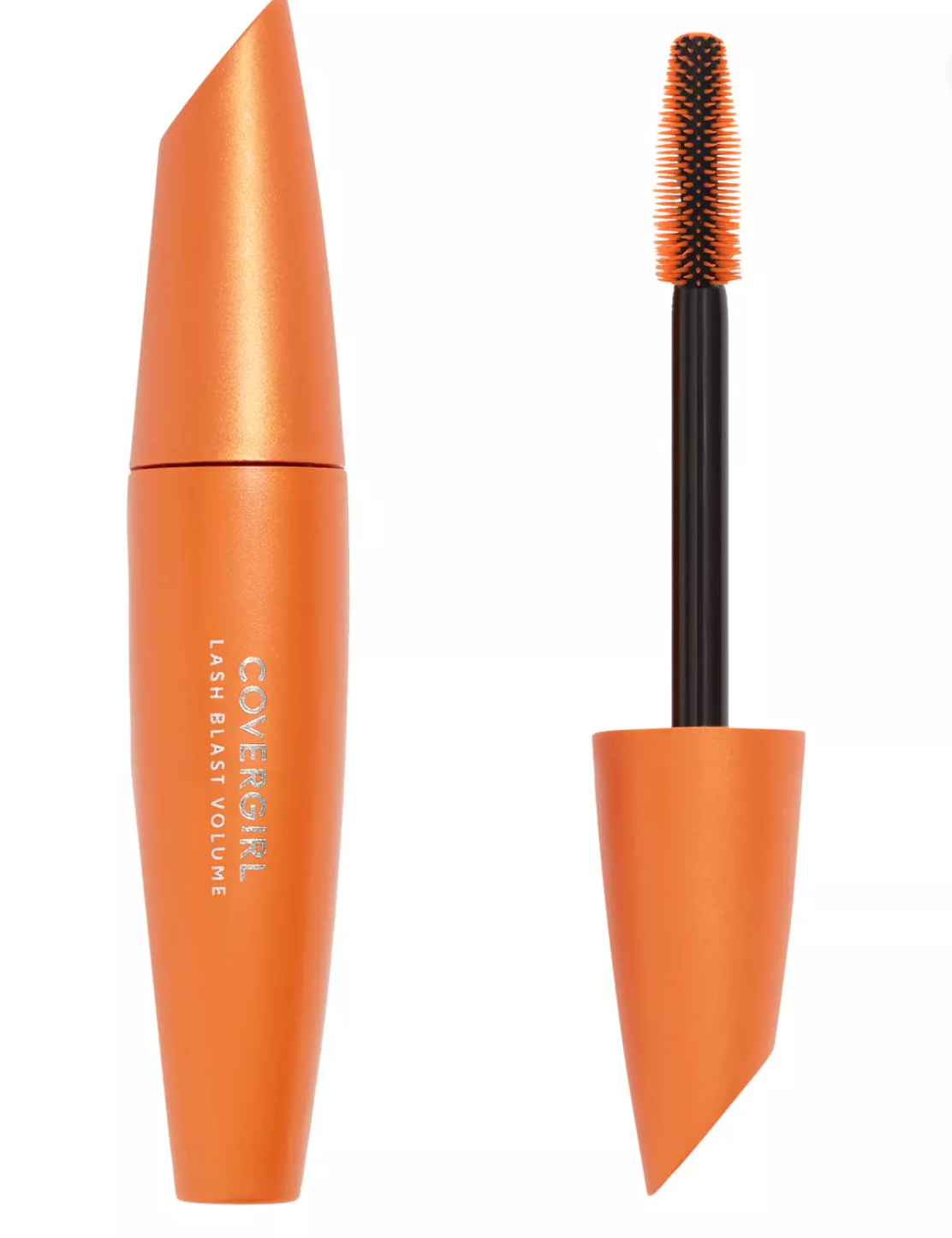 Long lashes are a blessing but also a bit of a struggle. You need the right curling formula within a mascara but something that also won't weigh them down more than they already are. Covergirl's LashBlast keeps proving the point that drugstore mascara conquers over all others. And only $3.99?? Your lashes will thank you later. COVERGIRL LashBlast Volume Mascara  (regular price $7.99, sale price $3.99)
Wednesday, March 25th
Lately, we've all be overloading on vitamin c to keep our immune systems boosted. Love Beauty and Planet launched their dietary supplements a few months ago and they've made our hair and skin look shinier and brighter than ever. We'll take all the vitamin c we can get! Love Beauty And Planet Multi-Benefit Vitamins Dietary Supplement – Citrus Crush (regular price $14.99, sale price $7.49)
Thursday, March 26th
Pixi is one of those drugstore makeup brands where every color looks so good, you want them all. And while not everyone thinks matte lips are for them and that they make your lips dry, Pixi's is infused with rosehip oil and vitamin e which leave your lips feeling hydrated through the long wear.  Pixi MatteLast Liquid Lipstick (regular price $14.00, sale price $7.00)
Friday, March 27th
We use hyaluronic acid on our faces ALL the time. The powerful ingredient in our skincare keeps us hydrated and glowing. But have you ever thought about ingesting it? These hyaluronic and electrolyte drops from Rae hydrate your skin from within. 1 bottle offers a 2 month supply, you can place the drops in hot or cold beverages or take alone. Rae Hydration Ingestible Drops (regular price, $14.99, sale price $7.49)
Saturday, March 28th
This Physician's Formula bronzer is infused with murumuru butter to condition and moisturize your skin. Quite the difference in application and after-touch than other powder bronzers. Even better, this bronzer comes in 6 different shades so you can have the right shade for every season. Physicians Formula Murumuru Butter Bronzer (regular price $13.29, sale price $6.64)
Perhaps the best part of the sale is if you spend $40 on beauty products, you get a $10 Target gift card! It's time to go get your self-care on during these crazy and uncertain times, DM us and share what you decide to scoop up. Please stay happy, healthy, and positive, Lighters.