And in the sixth year, the Lord said, "Let there be light."
Well, Lord Jones, that is. The CBD brand, which launched in 2013 – and best known for its colorful gumdrops – is now one of the most recognizable in a crowded market of cannabis products. The brand made a major step when it was Sephora's first-ever CBD brand to land inside brick and mortar stores, a major signifier that cannabis was on its way to becoming destigmatized. And Tuesday, the brand announced it would be available in all 171 Sephora locations with its bestselling CBD Formula Body Lotion, Body Oil and new Royal Oil.SEE ALSO: I tested CBD for a year. Here's what actually works. So how did the brand do it?For one, Lord Jones was one of the firsts to develop cannabis products in California by working directly with those who experienced ailments. Its founder, Robert Rosenheck, created a non-profit wellness collective and soon discovered how effective cannabis was. "We discovered the healing and wellness properties of cannabis and had patients of all walks of life with a variety of issues," he tells Very Good Light. These included those with serious conditions such as cancer, AIDS, autoimmune diseases, migraines and chronic pain.After creating confections, supplements and skincare for his patients, he realized it was the CBD and not the THC that they wanted. A few iterations later, Robert realized just how effective CBD was for alleviating major pain. It's then that he decided to dedicate himself to destigmatizing cannabis and creating an aspirational brand to appeal to others in need.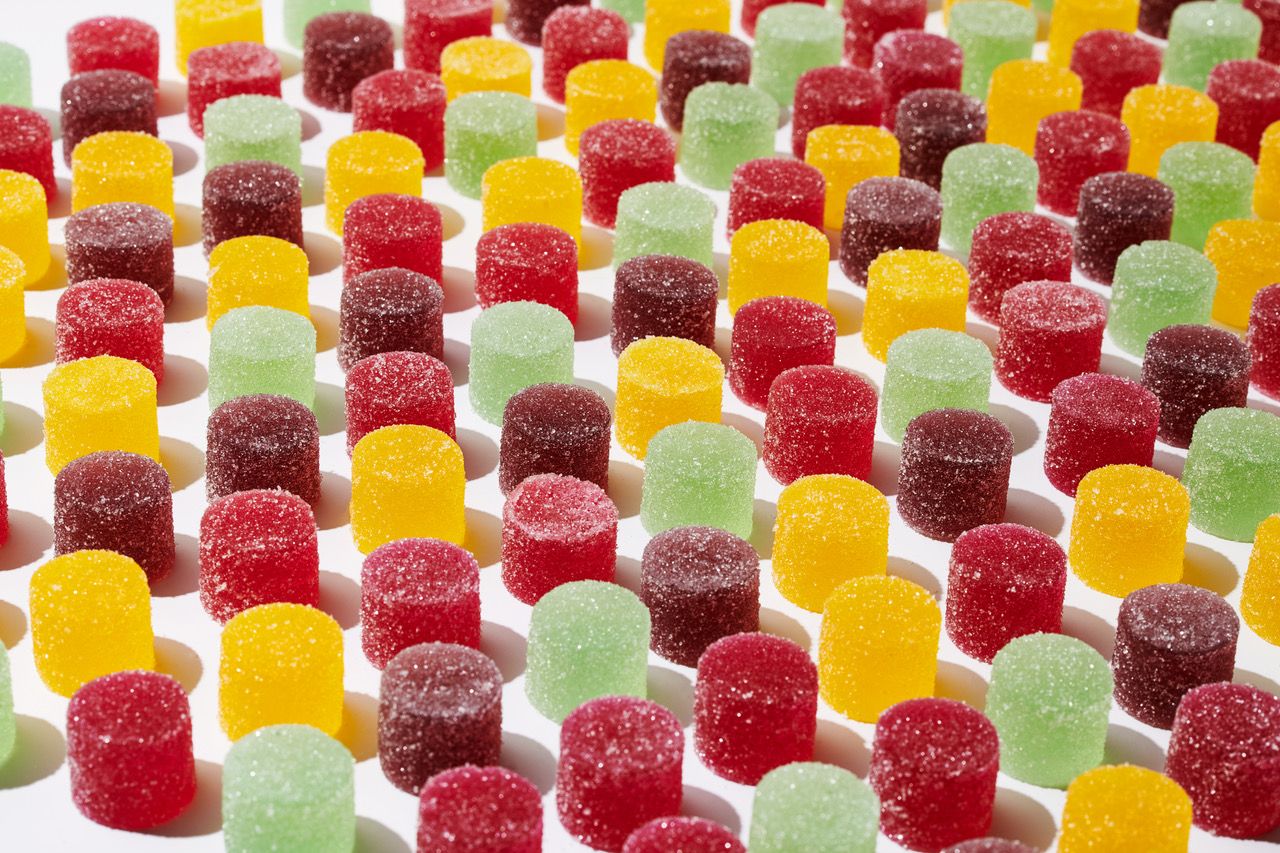 "
Cannabis is complex and our understanding of CBD and the other constituent compounds in the plant comes from working directly with patients who suffered from serious conditions," he tells us. "This work changed our lives and is the heart of everything we do."
It's what he says distinguishes Lord Jones from all other products on the market. Though he admits they're known for their chic Hermes-orange packaging, Robert says it's really the product that speaks for itself. But in an Instagram universe, of course aesthetics only help.
The brand became an almost overnight sensation when it released its gumdrops. Coming in beautiful orange square boxes, the nine beautiful CBD-filled jellies seem almost irresistible. It's what brings people to recognize the brand and allows customers an easy entry point into discovering its other offerings.Like the brand's lotion, which gained an immediate cult following in Hollywood. It was after celebrities began applying the product to their feet before walking the red carpet to alleviate pain, that Lord Jones was cemented into the zeitgeist of beauty culture.Since, the brand's launched at Sephora online in October, was the first CBD product to launch in all SoulCycle doors in March of this year as well as all Sephora brick and mortar stores starting yesterday. Its newest offering is the Royal Oil, which comes at 1,000mg per bottle. With such potent CBD, it's said to relieve pain almost instantly.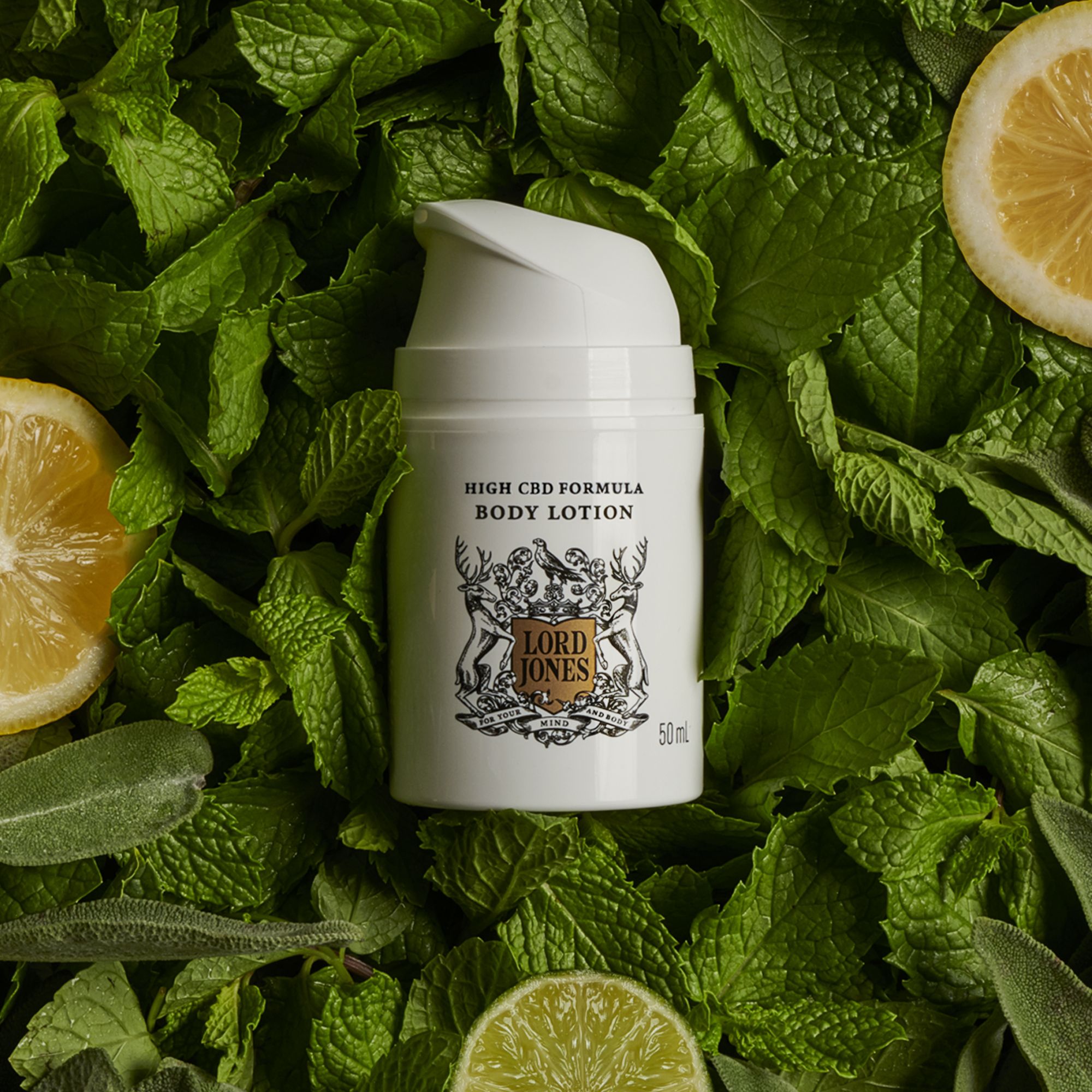 In terms of best uses of CBD, Robert says it differs person to person. "
Everyone's endocannabinoid system is different and dosage can vary by individual in order to achieve desired benefit," he says.

"

We are constantly discovering new ways to utilize the product from our consumers. As a pre/post work out recovery tool, sleep aid, anxiety reducer and pain reliever. It's a blessing for us to make these natural, plant-based remedies available to people seeking alternatives to chemical pharmaceuticals."
Though it may seem as if CBD is a passing trend, Robert begs to differ. He says the ingredient is here to stay. "
Cannabis is ancient medicine that has been used around the world for centuries," he says. "We are in the midst of a revolution: the mainstreaming of cannabis. It's a wellness revolution. It's an economic revolution. It's a social justice revolution and it's a revolution of consciousness."
For more on Lord Jones, check their products now on Sephora, HERE