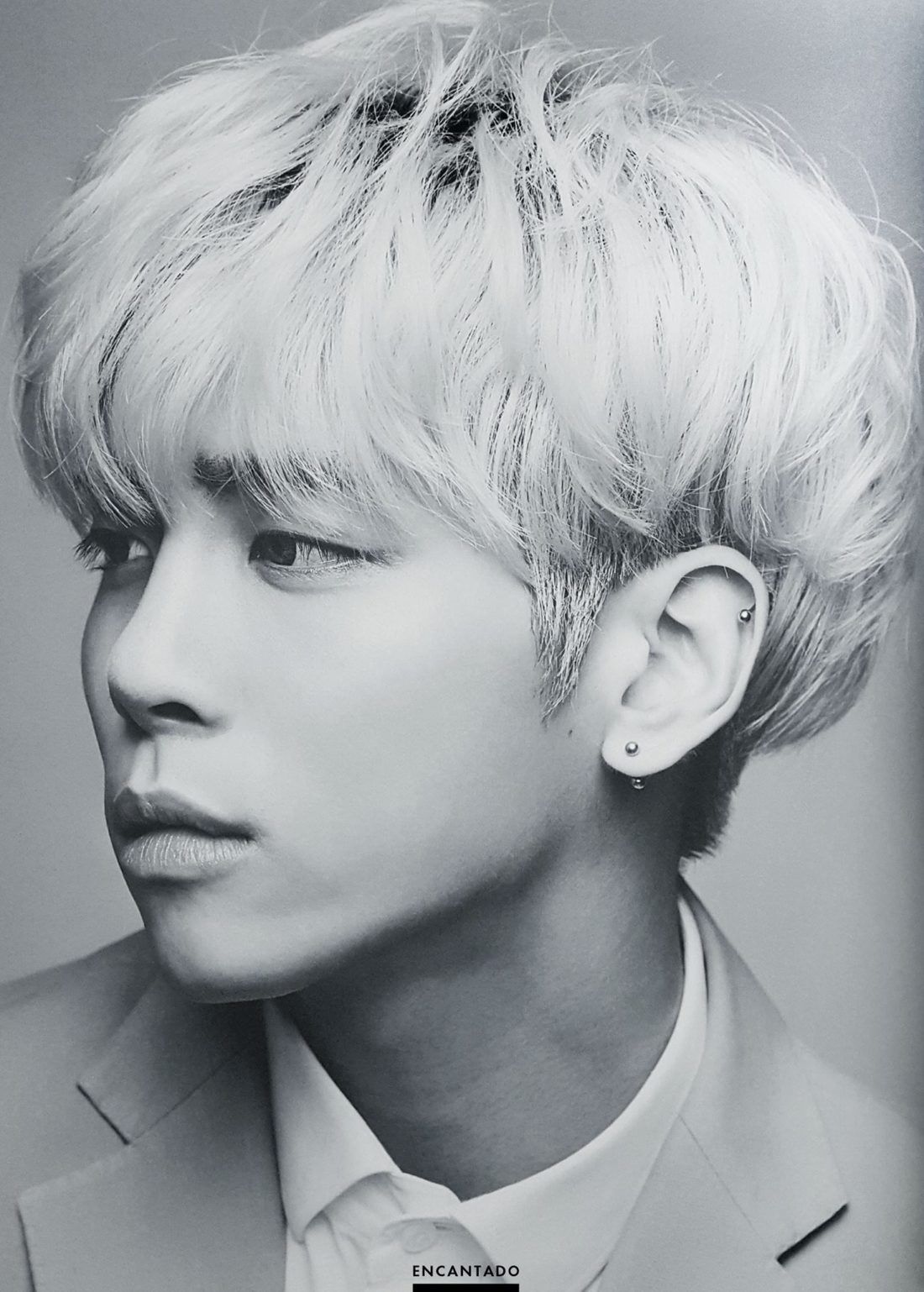 "This is my last farewell," read a text message Monday night, from Jonghyun Kim, the lead vocalist of the South Korean Korean pop band, SHINee.
He was writing to his older sister, hours before he'd been pronounced dead. Authorities would find his body curled inside a hotel room next to coal briquettes burning on a frying pan. Fumes were everywhere, carbon monoxide filling every crevice. Yonhap News would later report that the 27-year old died from cardiac arrest in what was declared a suicide.
It was an abrupt and shocking end to an international pop star whose storied career lasted almost a decade.
So what happened? How could one of Asia's most beloved acts meet such a tragic end? What could have possibly gone wrong?
Public-facing, it seemed as if the 27-year old star had it all. In fact, some would even argue he was at the pinnacle of his career. He'd just wrapped two days of solo concerts a week before, filmed a popular variety show, "Night Goblin," where producers said he was in a "bright mood," and was preparing for his solo album. He'd even filmed his music video, where sources said he was in good spirits. He was one of Asia's top acts and 2018 seemed to be his breakout year.
But behind closed doors, Jonghyun was struggling with his inner demons, something he was adept at hiding from his fans. It was only recently that he opened up about how difficult it is experiencing depression. In a candid interview with Esquire Korea, translated by Omona They Didn't, the singer admitted he had struggled with depression since childhood.
He was always trying 200% but he was never satisfied
"It's the same [as] in the present," he said. "But I don't think I can keep living my life sustaining those depressive feelings forever. You might be able to go through the early-to-mid-part of your life with that kind of melancholy."
He added: "But if you want to grow, you can only survive if you throw those feelings away. Unless you want to get trapped within yourself and die, you have to grow no matter how much it hurts."
It wasn't the idol's first cry for help. In 2016, he penned the lyrics to singer Lee Hi's 2016 single, "Breathe," a song about mental illness.
"Breathe in deeply
Until both sides of your chest
Get numb
Exhale more
Until they start to hurt a little
Until you feel like
There's nothing left inside of you."
While Jonghyun soldiered on in good spirits in the public eye, making headlining appearances on SNL Korea, to fronting magazine covers, in private, his close friends and colleagues say there was always a sadness that seemed to follow him. Young-hu Kim, a producer for S.M. Entertainment, SHINee's record label, who wrote five of the band's songs including: "REPLAY," "Runaway," "In My Room," "Love Like Oxygen," and "Hit Me Baby," met Jonghyun before his group's debut in 2008.
"When I first met him, he was shy but very enthused to become a singer," Young-hu tells Very Good Light. "He'd try to push himself to reach higher standards in terms of his vocal skills."
Back then, the ambitious teen looked up to TVXQ, the number-one group at the time. He wanted to surpass them and become an international act.
"He was always trying 200% but he was never satisfied," the S.M. producer tells us. "He's a very sensitive guy and wanted to make it far but didn't know if he'd go the distance."
Over the years, as SHINee's star power started to sky rocket, it seemed as if Jonghyun wasn't where he wanted to be. "I sensed a bit of darkness," Young-hu recalls. "Mainly from him wanting to reach the top yet he was so far away from it."
Which is surprising, as the band went on to win the highly coveted Newcomer of the Year Award at the 2008 Golden Disk Awards. They also won three consecutive MNet MAMA Awards. On his own, Jonghyun would receive recognition for his singing, winning the bonsang award at 2016's Golden Disk awards. With his upcoming solo album and activities, it seemed as is he was on his way to surpassing the rest of his bandmates and becoming one of his label, S.M.'s, biggest acts.
It's definitely not all flowers and rainbows.
But then came a scandal that seemed to curtail his chances at his goal. In August, it was his own bandmate, Onew, who was accused and found guilty of sexual harassment. The backlash was brutal. Fans of the band as well as Korean Netizens demanded Onew be removed from the group. Some even lashed out at the entire band, asking for an entire boycott. A source tells Very Good Light that it was a "traumatizing experience" for Jonghyun, one that seemed to be an "insurmountable struggle" for him.
"I'm speculating that recent scandal with Onew has to do with [his passing]," Young-Hu tells us.
Whatever the case, pressure and overall dissatisfaction recently started to snowball. The news media outlet Dispatch revealed intel from one of the singer's close friends who said they shared deep, disturbing conversations before the singer's death. According to the friend, which the publication named as 'A,' Jonghyun confessed his painful struggles had worsened in the past few weeks.
"He said he's still having a hard time, but I didn't know it would end like this," he said. "He said he felt like he wasn't living up to the expectations. He wanted to do better but felt like he was lacking talent. He was struggling, saying that he's bumped down as he gets older."
Imagine having to watch everything you say, everything you do for years on end. To have to put on a happy face even when that's the last emotion you're feeling.
Indeed, the pressures of stardom is very real in the South Korean entertainment industry. Not only do stars have to maintain their popularity, they have to fight their way in an extremely crowded field, one where there are hundreds of pop stars at any given moment with thousands of trainees training under dozens of agencies. But even when they get that top spot, it's impossible to sustain their popularity. In a very trend-driven country like South Korea, one which obsessively adopts a new celebrity everything three months, one day you're hot, the next, forgotten.
These sentiments are echoed by the Korean pop singer, Sophiya, who just released her single, "For the Record." The British Korean, who was once a runner up for the reality show, "Birth of a Great Star 2," says she's witnessed just what idol stars go through.
"I'm not sure what kind of troubles Jonghyun was going through but I do know that there is so much pressure to be perfect here in Korea," Sophiya tells Very Good Light. "Double/triple that if you're a celebrity. Double that again if you're a member of one of the biggest idol groups in the country. And these kids have to deal with this for years."
"Imagine having to watch everything you say, everything you do for years on end," she tells us. "To have to put on a happy face even when that's the last emotion you're feeling. To have to act cute because the audience loves it. You are not your own person. You cannot dictate your own feelings. You are not in control of your body. It's definitely not all flowers and rainbows. People see the grand finale and think it looks like an easy life. They don't see the hours of sweat and tears that go into the making. If you complain, you're ungrateful or weak. So you hold it in.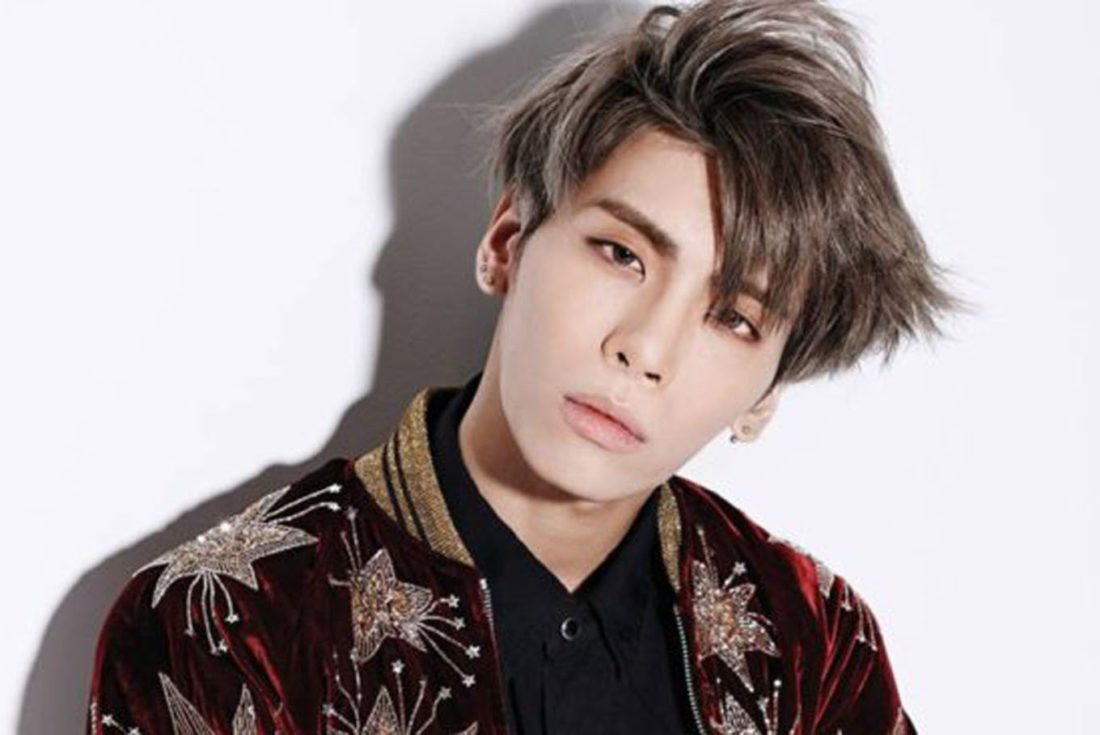 "Mental illness is still very taboo, so seeking help is out of the question for most idol stars and most definitely not to be talked about," she says.
Indeed, mental illnesses are a career-ender for many a star, an understandable reason so many hide their struggles altogether as the repercussions are real. Late last year, the group WINNER, said farewell to their member, Nam Tae Hyun. YG Entertainment, the group's agency, released a statement: "YG and the other members have put Tae Hyun's mental health as the main priority and decided to wait for his recovery." The same year, the popular girl group, 2NE1, was reportedly disbanded due to its main vocalist, Park Bom's mental health.
According to Joo Han, the deputy director at the Asian American Federation, a non-profit based in NYC, there have been multiple studies pointing how mental illness in Asian communities come with pejorative connotations. Many from communities she's interviewed fear being stigmatized and labeled "crazy."
"There is still a lack of understanding of mental health as an actual health concern," Joo tells Very Good Light. "Because it's an invisible problem that doesn't show up on medical tests, for example, it's perceived as not being real and therefore not a serious problem."
But it's silence surrounding mental health that leads to a "rising rate of depression and suicide," she says. "With few outlets to seek help – especially when the risk to one's reputation and one's family's standing in the community seems so large – people struggle to overcome depression and other mental illnesses, which can become more severe over time. Particularly in a culture where competition is fierce and there's little room for deviation or failure, people can become overly stressed, depressed, or anxious."
Dr. Jessica Pae, a clinical psychologist based out of Denver agrees. "So many people are struggling but they don't feel safe talking about it to others due to the stigma of mental health – we are so saturated in a 'saving face' mentality," she tells us. The psychologist says that what's especially difficult with depression is that it's nearly impossible to pinpoint how someone is really feeling.
"You never really know how someone is, just from what they present to you on the outside," explains Dr. Pae, of Jonghyun's final days. "Many people are used to faking it or putting on masks to cover their own pain and struggles. It's always important to ask how someone else is feeling."
Which is something the Korean pop industry and KPOP fans need to do more of. In an industry that's high-stress and full of extreme pressures, Korean pop stars are required to "save face" to save their own careers. By playing into the fantasies of their fans, they smile through the pain, play along to people's desires, and bite their tongues. It obviously takes a toll on their mental, emotional and physical well-beings. What the industry needs to acknowledge is that these KPOP idols aren't androids, commanded to twist and turn and do a dance at any whim. They are human. And we as fans need to acknowledge that these human-beings are flawed, have real emotions, and should be able to readily express them. Something needs to change in the Korean pop system and it starts with the fanbase. Don't let Jonghyun's tragic death be in vain.
If you're experiencing depression or suicidal thoughts, here's what you can do, according to Dr. Pae:
Talk about it openly and honestly. Don't be afraid! Find people who will listen well.
Call the suicide hotline, set up an appointment with a psychologist/counselor.
Turn to a trusted adult.
Allies can help by being a good listener. Ask questions if you are afraid your friend is at risk. Be OPEN and direct. Ask these questions: "Are you having thoughts of suicide? Do you want to die and end your life? Or are you feeling like it's too hard to go on?"
Don't argue. Don't promise confidentiality. Don't act shocked. Don't offer ways to fix the problem. Report this to the suicide hotline or police or safe to tell, adult, etc. Make sure to act and respond because it could save a life.
If you need help, call the national Suicide Prevention Lifeline at 1-844-493-8255. Visit their website here.