Zap! You're it!
Presenting our Lightning Awards, our first beauty/grooming awards where we've named the best products that strike a cord with our audience. We're super proud of this, as we believe it's one that's super unique to our special Very Good Light community, one that understands that products have no gender or sexuality.
CHECK OUT ALL OF THE LIGHTNING AWARDS!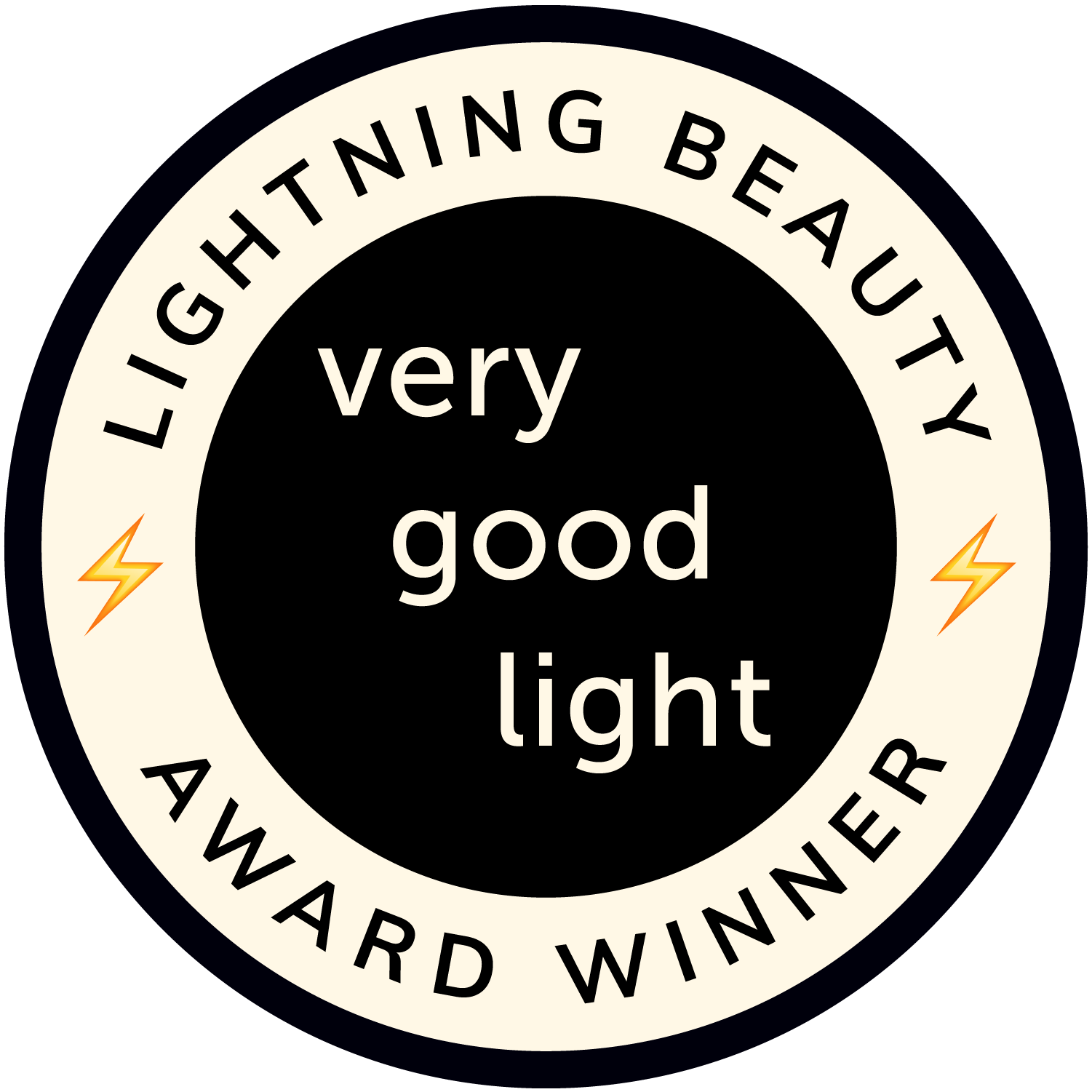 We believe all genders have the power to transform themselves through the same beauty products. We endorse the belief that beauty has no boundaries and is used to empower oneself from the inside out. We understand that body oil can be just as transformative as a body wash; a lip tints is as sexy as a lip balm; a perfume oil as sensual as a deodorant stick. Whether you use mascaras, blushes, BB creams, Korean beauty serums, or none or all of the above, whatever makes you feel your most you is what's important.
These are products that are fun, effective and more so, bring out the best in all of us when we use them. They give us power to face the day – like beautiful armor. That means at the end of the day, with or without makeup, skincare or whatnot, it's YOU that completely shines. YOU make these products better. YOU are beautiful just the way you are (cue: Bruno Mars). YOU shine Very Good Light.
To better serve you, we chose the most buzzworthy products catered specifically to you. Hundreds of products, five judges, four months later, we carefully and painstakingly chose products that not only work superbly, but give you that transformative experience. What we were looking for were brands that were the best bang for your buck taking into account: the packaging, the fragrance, the effectiveness, the messaging. We then whittled our list down to one single product (a near impossible task, if you ask any of the judges!) to name it the BEST of the year. Here's a HUGE THUNDER CLAP CONGRATS to all of our winners! ⚡️
Throughout the week, you'll find them in a few categories. These include:
Body
Skincare
Shaving
Hair
Makeup
Keep checking back this week for new categories. In the meantime, meet our judges below!
Judges
Max Berlinger, @isuredontknow, writer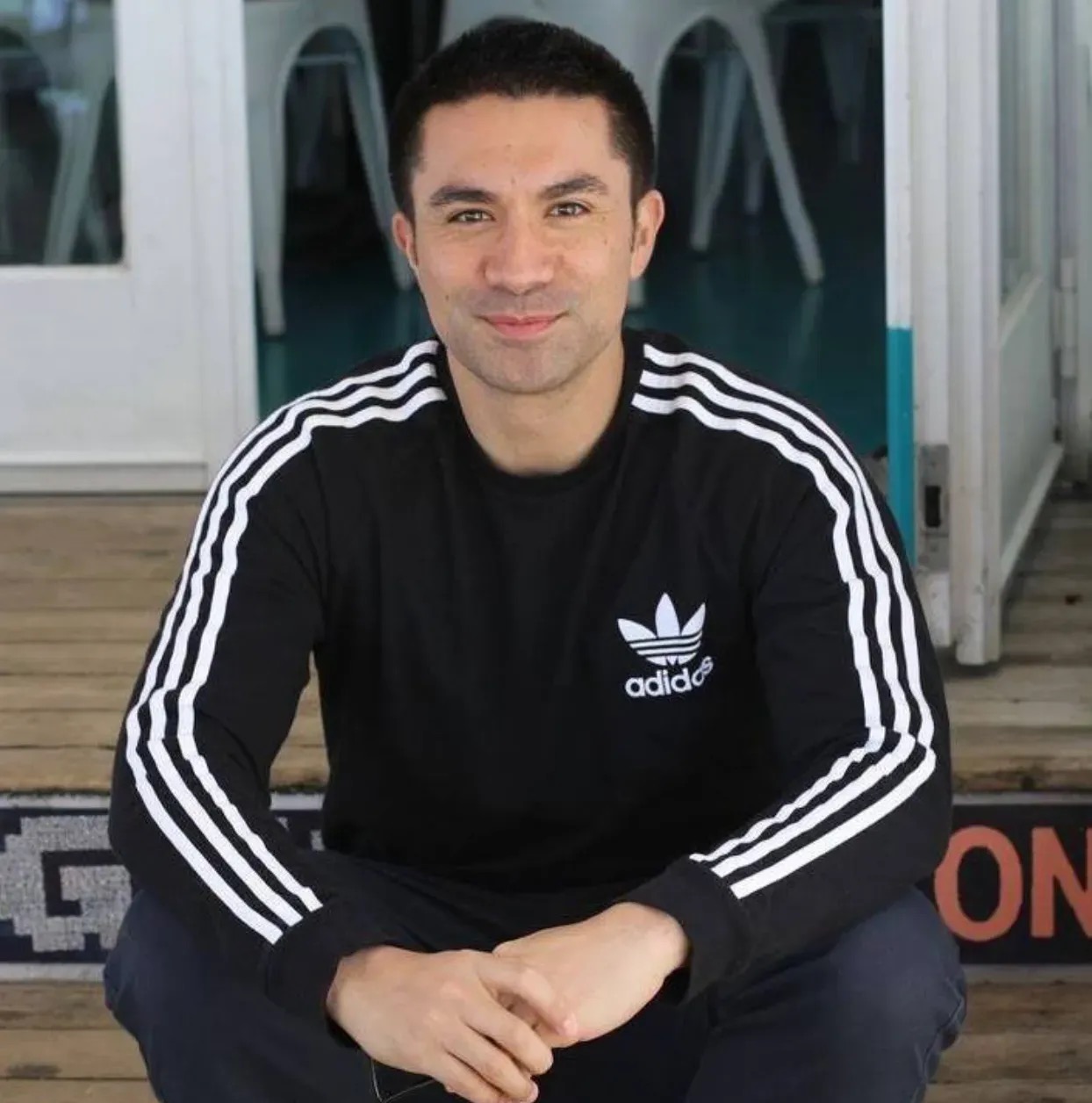 Deodorant stick or deodorant spray?
Stick – I believe some sprays are bad for the environment?
Body wash or bar of soap?
I do both- body wash with loofa and then a second round in the special spots (pits and groin) with soap)
What's worse: long nose hairs or ear hairs?
Ear hairs. WTF
Overplucked eyebrows or overgrown eyebrows?
Overplucked – I like someone being a little unkempt.
Sheetmask or clay masks?
Sheetmasks when I'm feeling lazy but I feel like clay masks penetrate deeper.
Wet or matte pomade?
Matte – Wet can flake or look a little too "done" to me.
Kylie or Kendall?
Kylie – not sure why, she seems faker which I like in a weird way?
Ghosting or blocking?
Blocking – if you're done make a clean break with no way to be in touch.
Max Berlinger is a writer and editor based in New York City. He has written for the New York Times, GQ, The Cut, and others.
Liz Denton, @elizabethdenton, editor
[aesop_image imgwidth="70%" img="/content/images/wp-content/uploads/2017/12/Screen-Shot-2017-12-08-at-2.38.09-PM.png" credit="Elizabeth Denton" alt="Elizabeth Denton" align="center" lightbox="on" captionposition="left" revealfx="off" overlay_revealfx="off"]
First ever fragrance in high school?
Clinique happy
Bad hair day or bad makeup day?
Mad makeup day
Kylie or Kendall?
KYLIE!!!
Secret product guilty pleasure?
Lip plumping products
Dewy or matte?
Dewy
Kbeauty or French?
Kbeauty!
Sheet masks or peel?
Masks
Bad brows or bad eyeliner?
Bad eyeliner
Moisturizer or essence?
Moisturizer!
Liz is a writer, editor and in-house content manager at NYX Cosmetics. She's worked at Seventeen, Time Out New York, Allure, among others. She loves cats but is deathly allergic to them. If a beauty product is cute, she's a sucker and will buy it IMMEDIATELY.
Noelle Sciacca, @nono_noelle, stylist and editor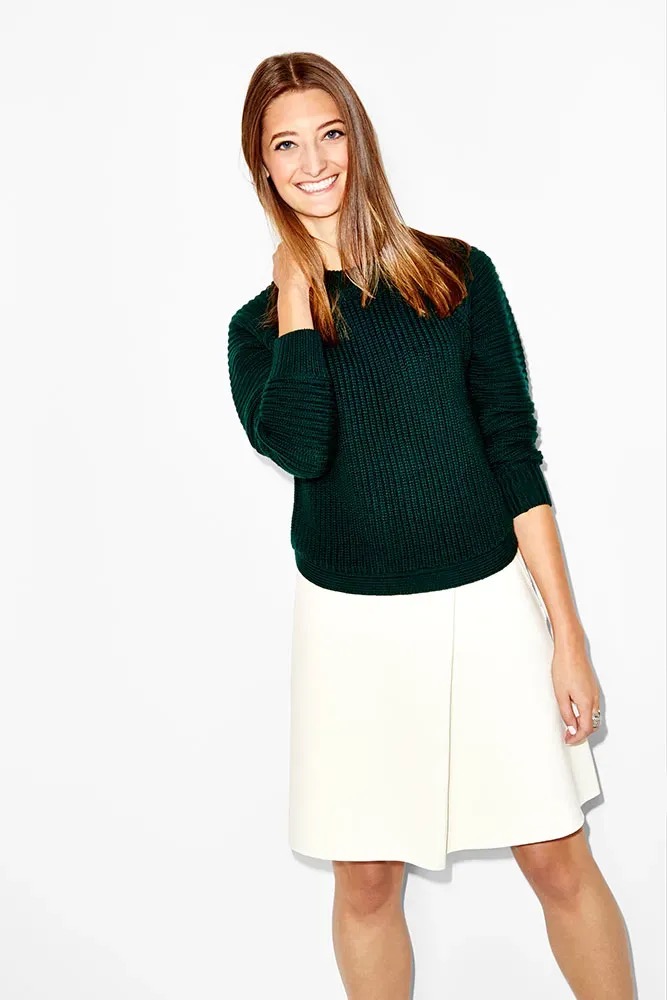 Deodorant stick or deodorant spray? StickBad hair cut or bad dye job?Bad hair cutOverplucked eyebrows or overgrown eyebrows?Overgrown. We can work with that.Sheetmask or clay masks?Clay Mask + WineBTS or Justin Bieber?BiebsOverly tan or overly pale? Oof pale I guess…Ghosting or blocking?You call it blocking I call it boundaries.
Noelle is a writer, stylist and editor based out of New York City. She's worked as an editor for Lucky Magazine and Mashable before going in-house at brands to manage their content.
Maureen Sheen, @maureen_sheen, editor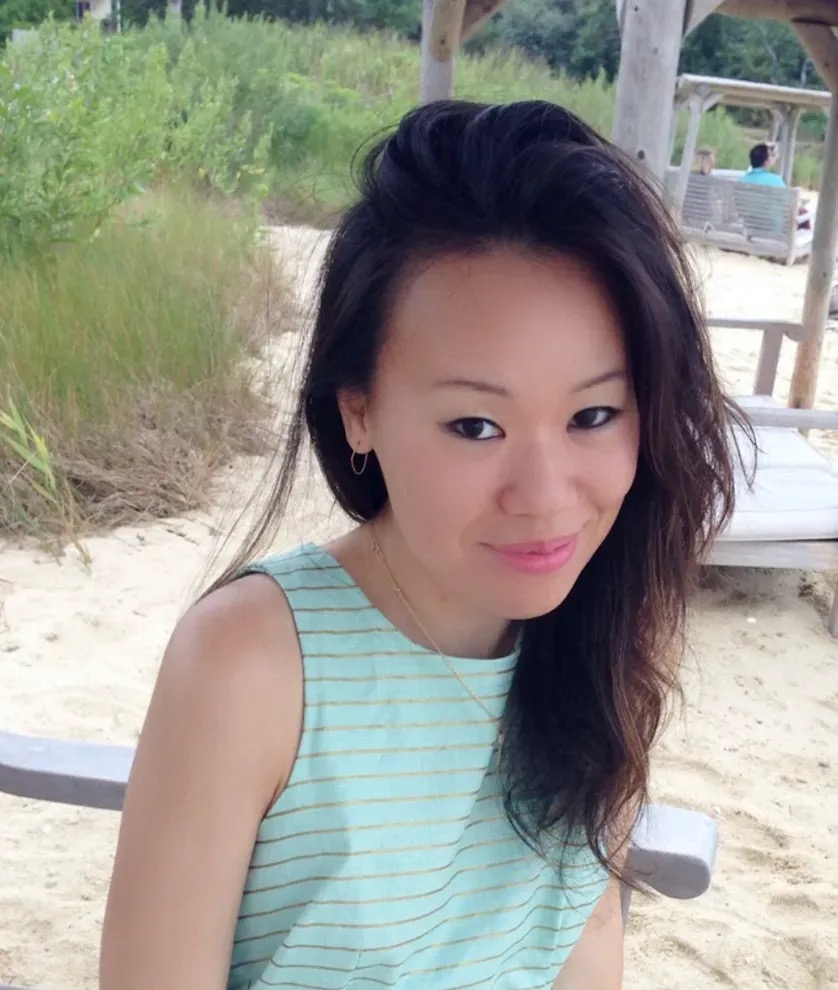 First ever fragrance in high school?
CK One
Bad hair day or bad makeup day?
Bad hair day is worse for me
Perfect skin but bald or luscious hair but bad skin?
My hair is my armor
Secret product guilty pleasure?
Johnson's Baby Lotion. There's a reason babies feel like marshmallows!
Dewy or matte?
Dewy
Kbeauty or French?
KBeauty
Sheet masks or peel?
Peel. Give me the heavy duty!
Chipped nails or bad eyeliner?
Scraggly nails are mortifying. I talk with my hands.
Lip gloss or lipstick?
Lip gloss is so much sexier
Maureen is the Senior Editor of American Salon. She comes from a beauty and style background having worked at Woman's Day, People StyleWatch and Teen Vogue reporting on the latest trends from backstage at New York Fashion Week, interviewing celebrities and beauty industry heavyweights, and fashion styling for editorial photo shoots. The self-professed product junkie, super foodie and wannabe hand model is obsessed with rose gold jewelry, the NYC Flower Market and planning her next big getaway.
David Yi, @seoulcialite, editor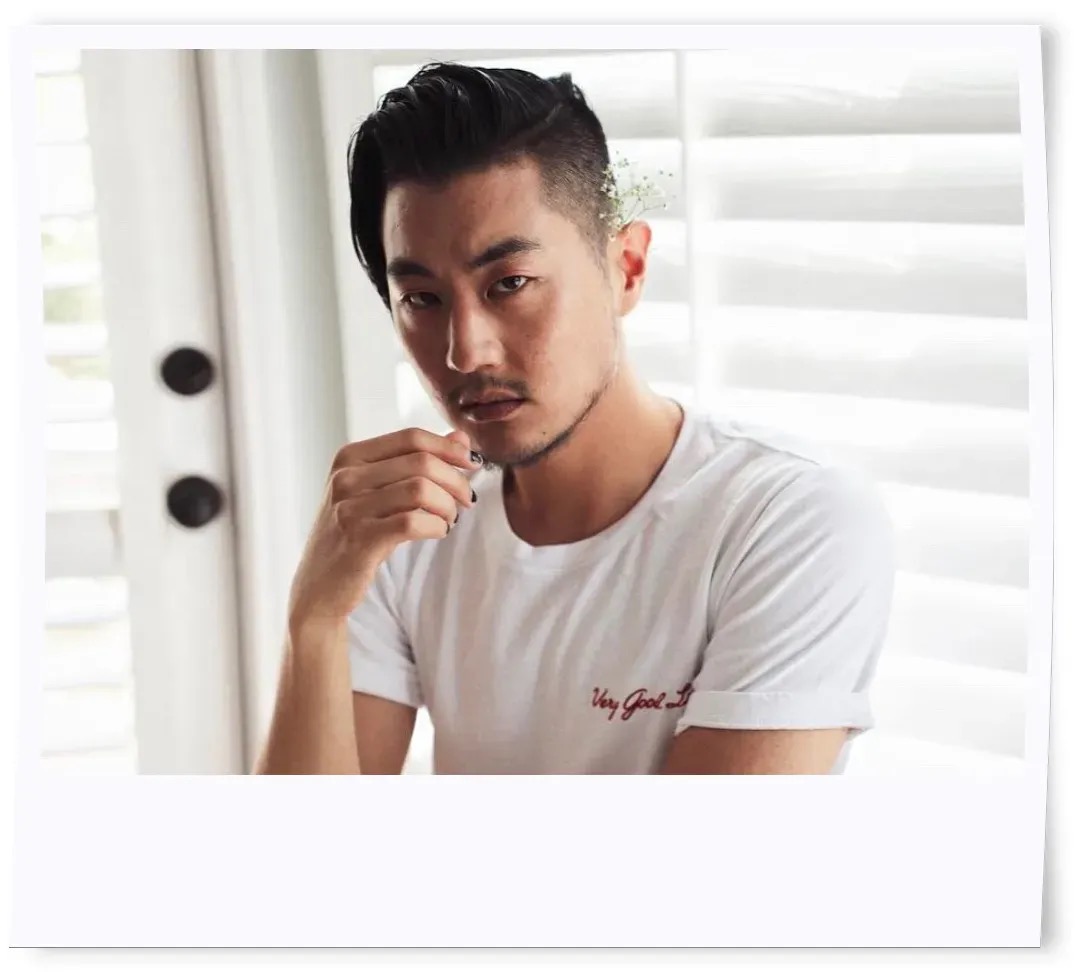 Deodorant stick or deodorant spray? Stick. Always.Bad hair cut or bad dye job?Definitely bad hair cut – you can mask any haircut with primping and priming. And pomade.Beauty product guilty pleasureBlackhead strips for DAYS. STRIP ALL MY SKINZFirst-ever fragrance? Acqua di Gio (which I JUST found out was pronounced AKWA DI "JOE")What's worse: long nose hairs or ear hairs?
Nose hairs. You can HIDE ear hairs with your scalp hair.Overly tan or overly pale? Overly tan. Remember Tan Mom?Ghosting or blocking?Block and move along.
David is the editor at Very Good Light, where he writes and edits content for beauty-obsessed guys. Prior to launching Very Good Light, he launched Mashable's first beauty and fashion vertical, worked at WWD, the Daily News, among others and has written for GQ, Vogue, Nylon, ELLE, WSJ. He loves Korean beauty, hot Cheetos, and long walks to get cold brew (even in the winter). He's a SUCKER for anything that smells like coffee.

CREDITS:
Photographed by Justin Bridges; Makeup by Alicia Marie Campbell @See Mgmt; Hair by Lorenzo Diaz; Nails by Tee Hundley; Styled by Adrian Manuel