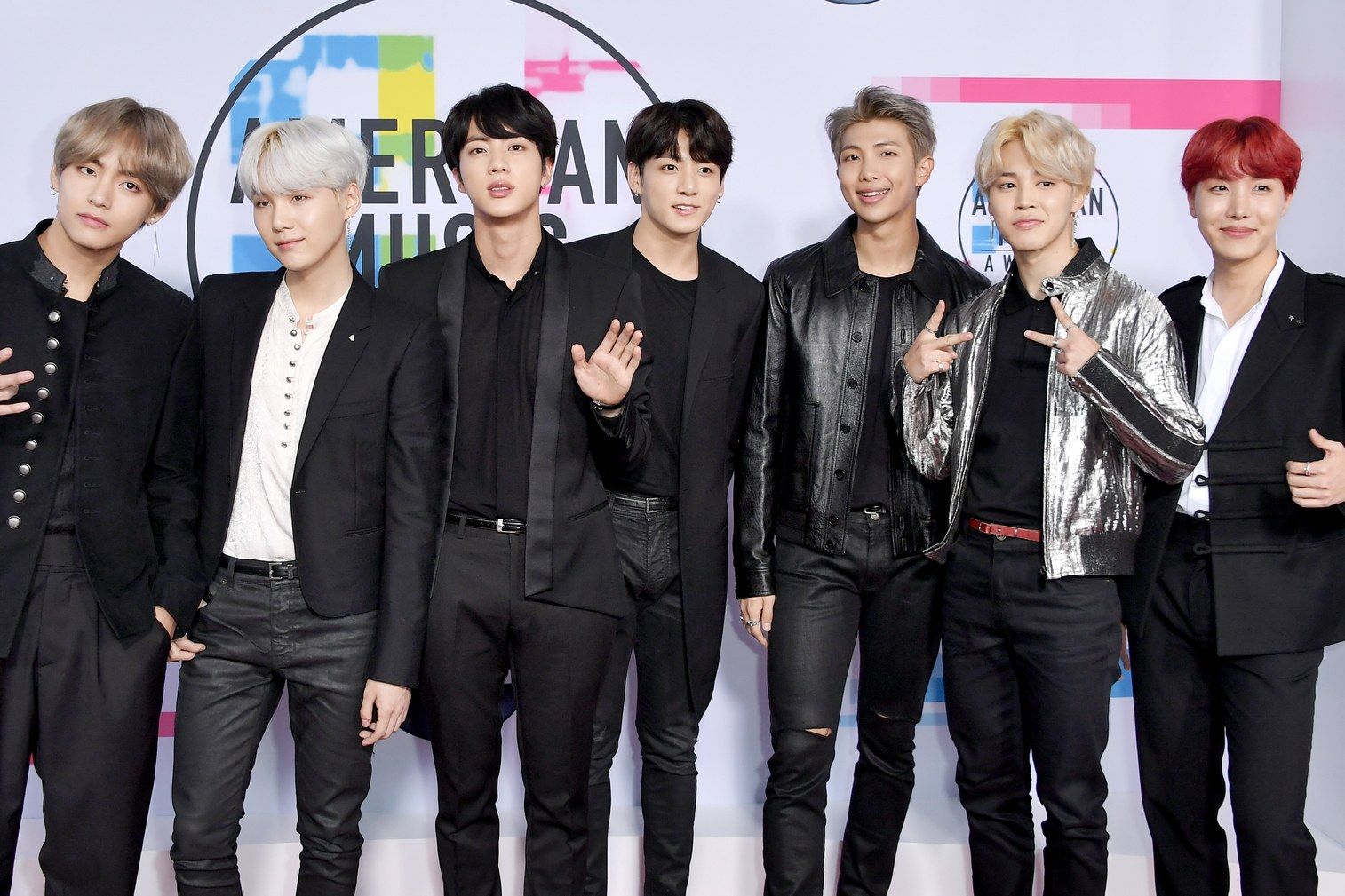 BTS is already making history with being the first Korean pop act to grace the American Music Awards stage.
But they're probably the only boyband in AMA's history to bring full-on beauty looks to the red carpet as well.American award show be damned, these boys were serving seriously Seoul looks to laid back Los Angeles. Already sporting head-to-toe Saint Laurent by Anthony Vaccarello, the band –composed of Suga, RM, V, Jungkook, J-Hope, Jimin and Jin – completely brought it when it came to their beauty.
While other male acts kept their grooming looks safe (aka boring AFFF – really, I'm so bored, literally slap me awake, *ahem* Nick Jonas) BTS was fearless with their classic K-pop looks.  Other than their glossy, beautiful locks from the likes of J-Hope's fire engine red, Jimin's honey blonde, Suga's icy white, V's gunmetal grey, it was their eye shadow that kept things smoking and quintessentially Kpop.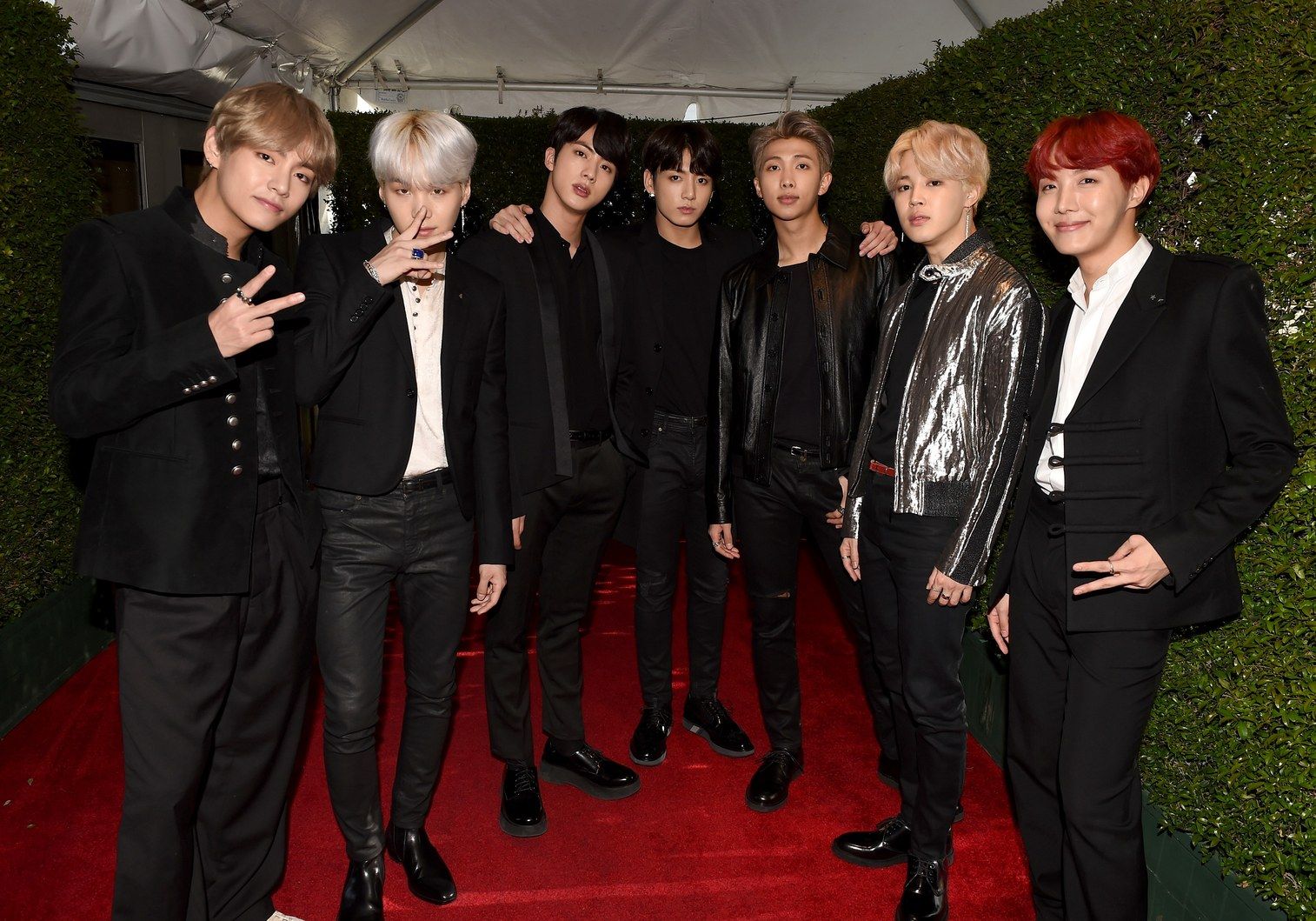 All seven members kept their skin glowing with that classic Kbeauty dew, and layered on some color to their eyes to give them a pop. Each wore top-to-bottom eyeliner, allowing the eyes to instantly come alive, especially for members like Jin, Jimin, Suga and RM who all have single-eyelids. The eyeliner creates an illusion that the eyes are less sleepy, something that's common for guys with single eyelids, and makes them bigger. The eyeshadow is then layered to make the eyes appear longer. This is usually done with three colors: brown, black and red tones that are brushed on the actual lid and then blended outwards. This elongates the eyes on guys like V, whose eyeshadow blends outwards – smoky, sexy, sultry. It has the same effect on Jimin, creating eyes that are wider and less sleepy.
Here's a closeup: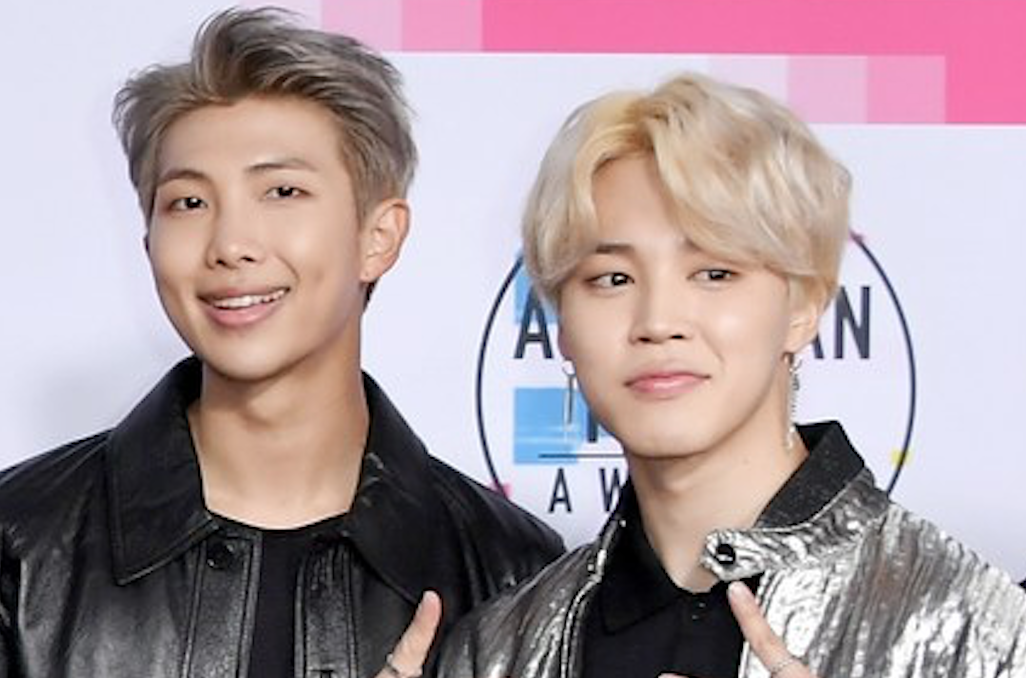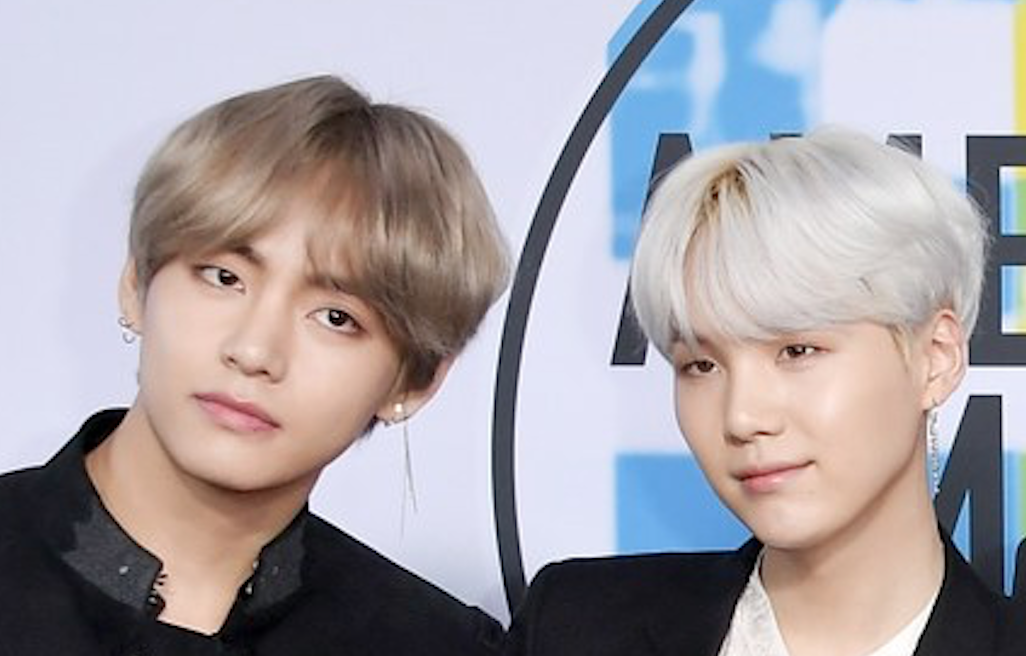 Each of the guys then finished their looks with coral lips, from V's powder pink, Jimin's rose, to deeper reds like Jin's. Korean makeup artists say that these subtle red tints to the lips make the eyes pop a little more and gives the face some added color/texture. Again, the running theme in Korean makeup is to highlight the eyes, and the colored lips only accentuate them.
Makeup is still widely unaccepted in the States, while Kpop idols in Seoul wear lip stains like it's just another day. For Asians, makeup accentuates a man's beauty and sex appeal. For BTS to stick to their beauty and full makeup looks without catering to a Western palette or aesthetics is powerful. It means that these boys, in very subtle ways, are bringing makeup to the masses and normalizing eyeshadows, bright lips, bold hair. And that's completely powerful. Here's to other artists following in BTS's beautiful footsteps.