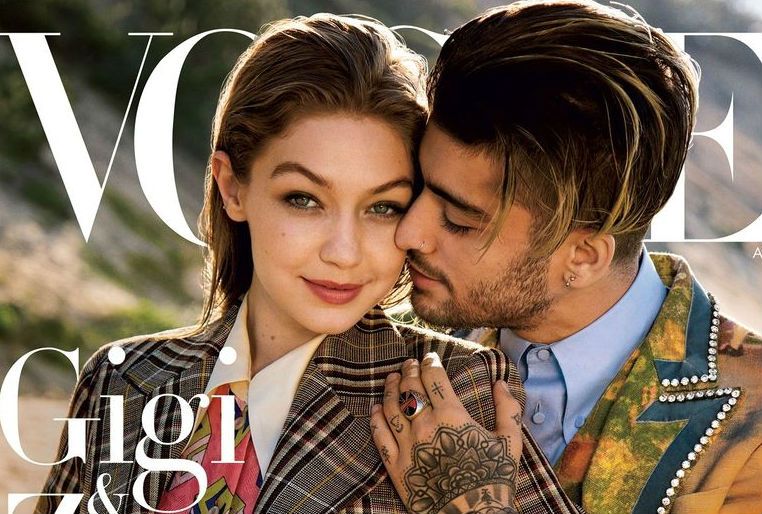 Vogue is confused like the rest of America.
At least, when it comes to its latest cover story with supermodel Gigi Hadid and her now-solo-artist boyfriend, Zayn Malik. The two are absolutely stunning, fronting the fashion bible, styled in dreamy, floral-painted outfits. They make for a compelling duo, if not adding a cool factor to Vogue's relatively stuffy pages. And they totally make sense as its wildly successful photoshoot from last year, photographed by Mario Testino, went viral.
SEE ALSO: Why is everyone suddenly talking about gender?
But what is garbage is the fact that
Vogue
thinks this makes the couple "gender fluid." Case in point, its headline alone: "Gigi Hadid and Zayn Malik Are Part of a New Generation Embracing Gender Fluidity," written by Maya Singer (
editor's note:
our editor David Yi, once worked at Fairchild Fashion Media along with the writer in question). In it,
Vogue
's writer casually talks about gender fluidity, as if it's a passing trend.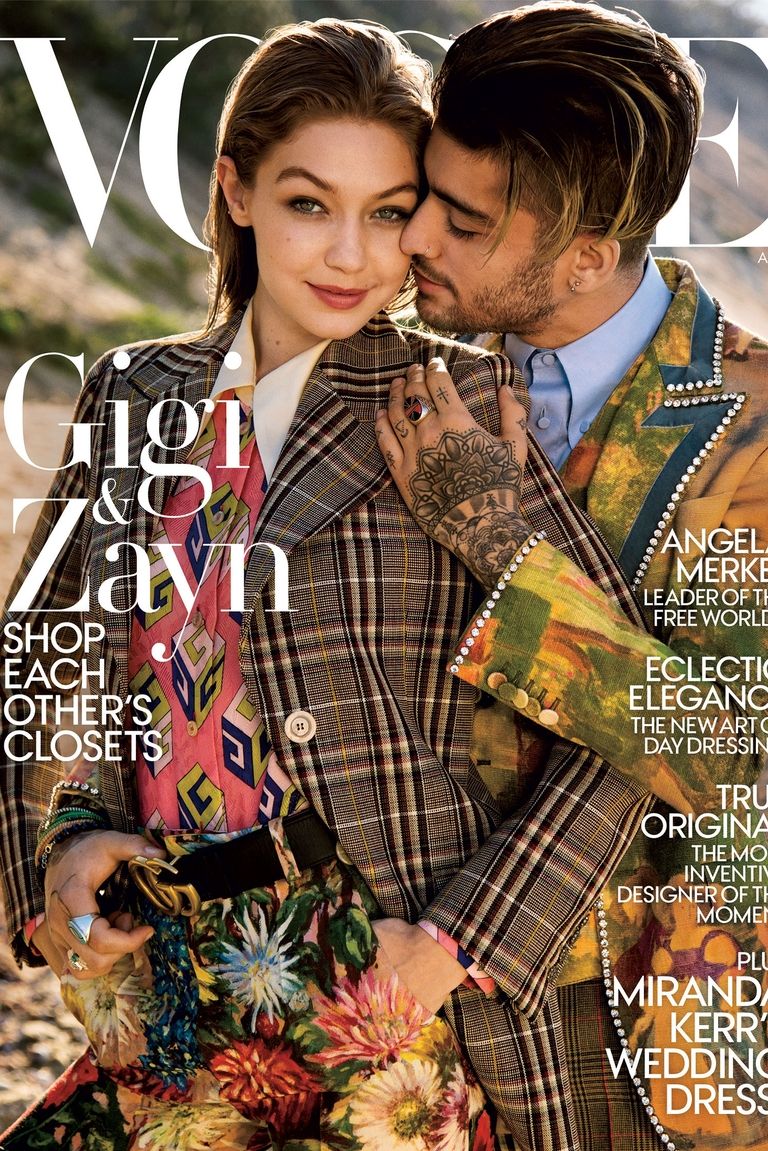 An excerpt below:
"For these millennials, at least, descriptives like boy or girl rank pretty low on the list of important qualities — and the way they dress reflects that. 'I shop in your closet all the time, don't I?' Hadid, 22, flicks a lock of dyed-green hair out of her boyfriend's eyes as she poses the question. 'Yeah, but same,' replies Malik, 24. 'What was that T-shirt I borrowed the other day?' 'The Anna Sui?'"
So because a girlfriend happens to casually wear her boyfriend's tee and vice-versa, it's safe to note that they're totally gender fluid, right?
It's troubling to know that Vogue magazine, one that's staffed with many in the LGBTQ+ community, had no problems in publishing such a problematic headline, dismissing what the experiences of actual gender fluid individuals are.
Gigi and Zayn, as much as we here at
Very Good Light
love them, are two cisgender, straight, gender-conforming/non-fluid young people who are not known to be LGBTQ+ activists and who have never talked openly about sexual or gender fluidity. None of this equates to either being gender fluid, rather, simply two people in love, who happen to wear each other's clothing. And what's truly edgy or interesting about that?
It makes zero sense.
"If wearing men's-inspired clothing makes you gender-fluid, Hillary Clinton has been doing that for years!" one of our editors in our newsroom, blurted.
In all seriousness, Vogue editors are confused. But they're not the only ones. In a tense political climate where people from all walks of life are fighting for equality – and understanding! – this only adds to moving culture backwards. If Vogue is the pillar of culture, we're doomed. Who signed off on this, anyway?
For what gender fluidity really is all about, read our article here.