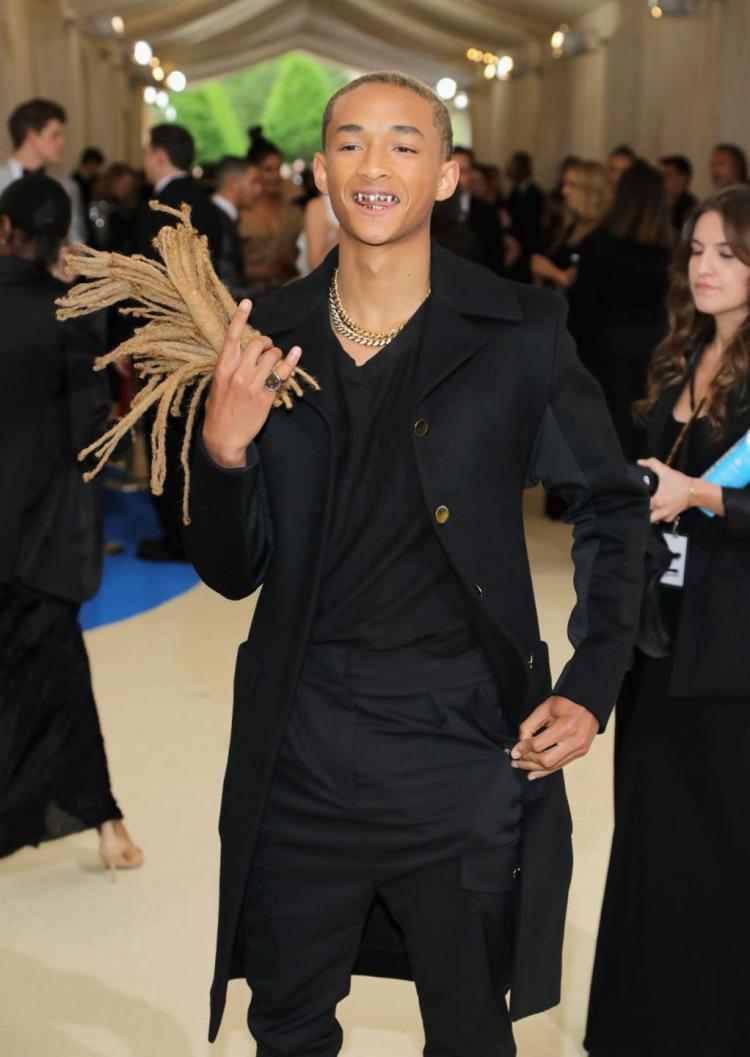 CANCEL THE MET GALA
REPEAT: CANCEL. THE. MET. GALA.
There's no more to see here, people. That is, after future Kpop star/Style Lord/Cool Teen™ Jaden Smith walked onto the red carpet with a peculiar bouquet of cinnamon-dusted crispy churros that are also called his locs.

On Monday, the 18-year old had the Internet going wild when he wore a black on black on black Louis Vuitton ensemble (including heels!) with gold grills and chain. But it was his golden chopped hair that was killed off by his dad, Will, a month ago, that resurrected into his hands onto the red carpet.
Yes, it's true. Jaden, initially cut his hair in April for a new role in the film Life in a Year (Cara Delevingne aka Sisqo from the dead also buzzed her's). Which means he saved his hair for an entire month, premeditating his lewk just for the Met Gala's red carpet.
Is it crazy? Is it wild? Is it attention-seeking? Does it also make us scream because Jaden Smith is completely trolling all of the fashion world?  Yes, yes and YAS. He had fashion editors like Vanessa Friedman from the New York Times pretend she understood the look, eventually calling it an "avant-garde accessory." Lulz.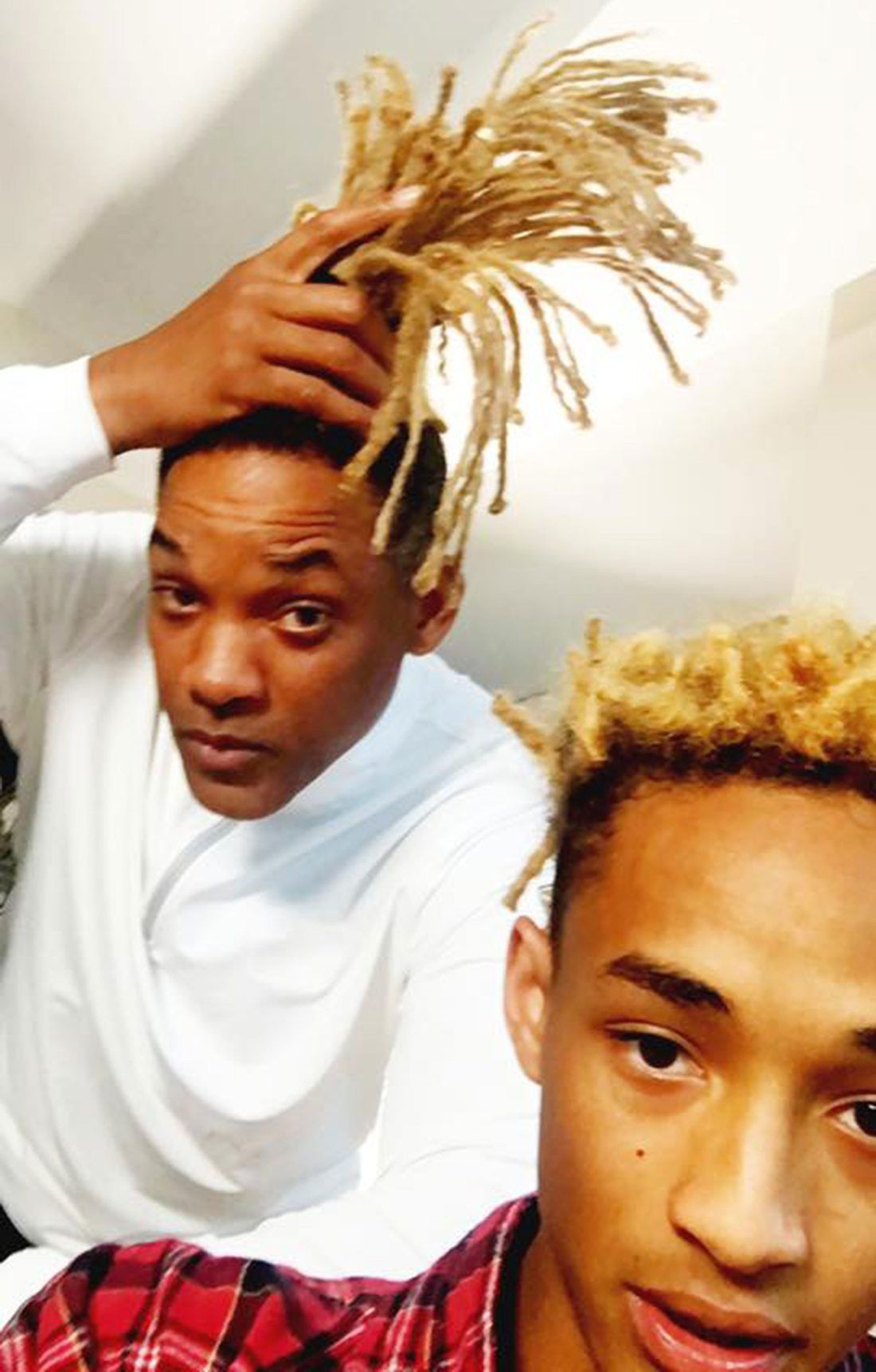 In any case, none of this is surprising, of course. Jaden is one of the most dynamic stars in Hollywood and certainly keeps everyone on their toes. "I have a goal to be just the most craziest person of all time," he once said in a 2014 interview with T Magazine. Three years later, he's doing the most and truly, achieving his dreams.