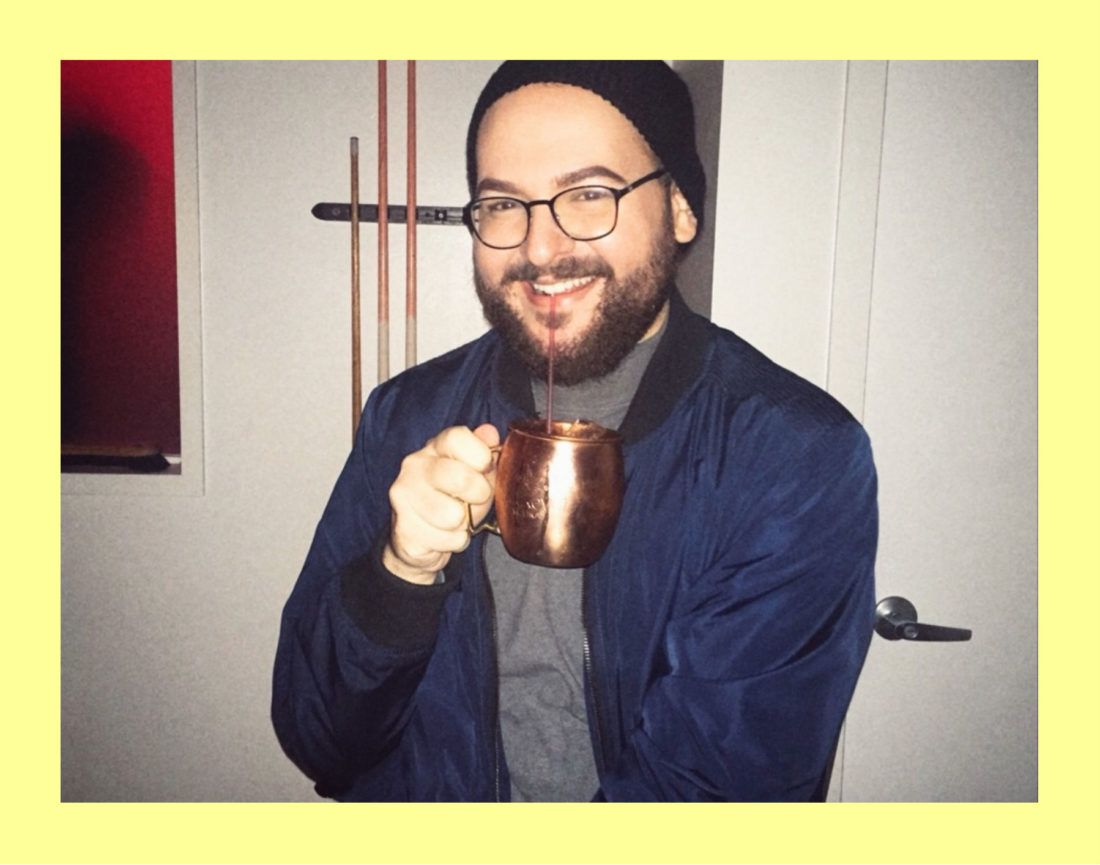 It hit me all at once.
A dry patch between my eyebrows felt like a bumper sticker on a Bentley. I couldn't believe my favorite facial features could be so easily marred by the flaky spot separating them like Moses parting the Red Sea. Having oily skin, I wasn't used to the idea of dryness. In fact, I avoided anything luminous or moisturizing like the plague, particularly in makeup form.
But things had changed. I was a new me. It was 2017 and I had to come to terms with who I now was, who I was becoming, someone I never thought I would be.
Someone with combination skin.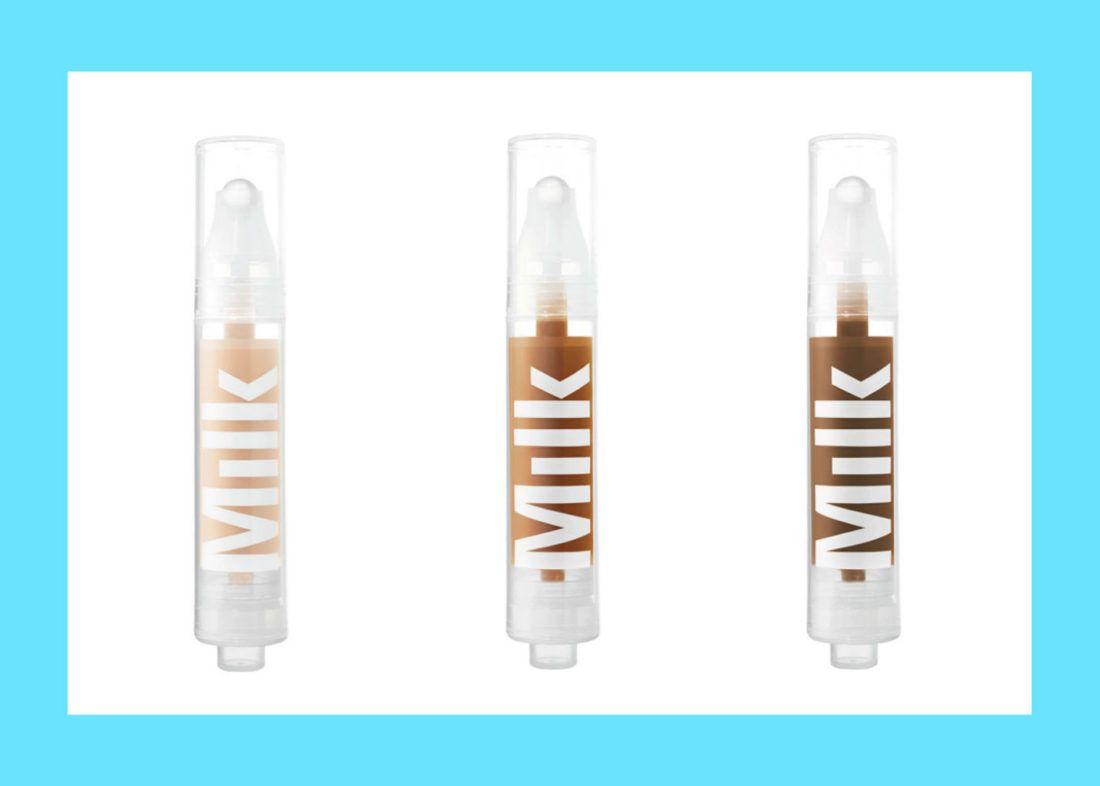 Fall had officially scammed my dewy skin into becoming something else entirely, but luckily my roommate had a solution. We're different in that while I tend to solve skin problems with anything matte or drying, she solves them with anything hydrating and moisturizing. I needed something to restore my skin's even, dewy appearance, while giving me the seamlessly sheer coverage I wanted. And what I wanted was to look fresh, bright, and glowy.
My roommate recommended Milk's Sunshine Skin Tint, a favorite of hers and though I was skeptical, I decided to give it a try and to solve my scaly seasonal issue.
I decided to give it a try and to solve my scaly seasonal issue.
Ingredients
Milk's Sunshine Skin Tint has all of the makings of something that should be soothing, moisturizing, and healthy for the skin. After all, it's formulated with avocado, mandarin, grape seed and olive oils, all of which make for very fresh, even, balanced and healthy skin. I mean, they're all from fruits and vegetables – not anything chemical-based. Already a great sign.
First Impressions
Before purchasing the Sunshine Skin Tint, I was very thorough about selecting a shade. Whether I throw it or use it, I'm extremely picky. I decided to go with the color "sand" to fit my medium beige skin tone and its pink/red undertones. The colors might tend to look a bit ill-fitting when swatched, but I'd urge anyone interested to really blend the product into the skin. I was nervous upon seeing my color appeared slightly orange, but with blending and time it seemed to really match my skintone, which gave me a huge sign of relief.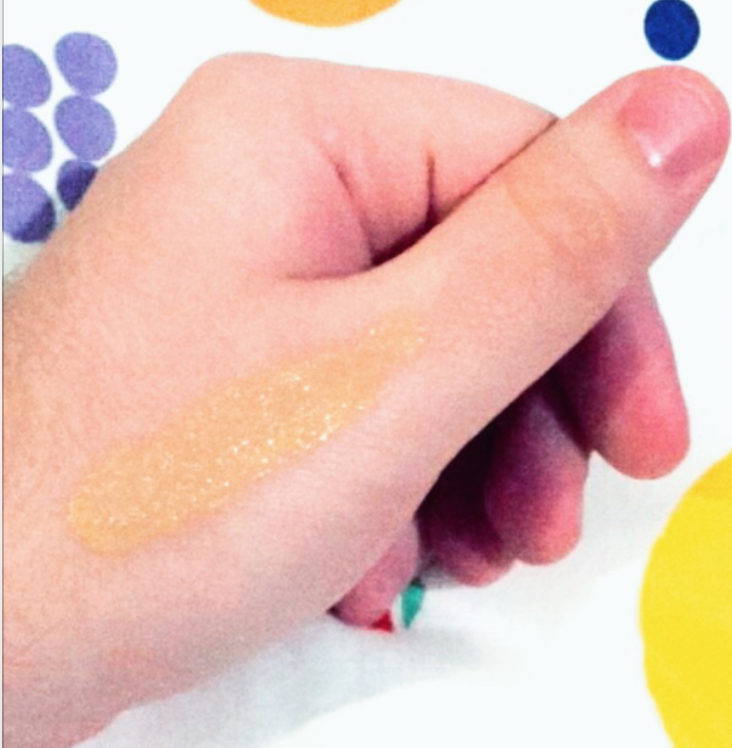 Speaking of blending, as soon as I tried it, I noticed the application of this product was very simple. The packaging is great in that it's not only visually appealing and discrete in a non-gendered way, but also convenient. Milk Makeup is all about be non-gender specific, after all. Personally, I loved the little push-method of pumping the liquid directly onto the face (FYI: a little goes a long way!).
Milk Makeup is all about be non-gender specific, after all.
I pumped twice until I could see some liquid emerging from the product and did a swipe on each cheek, a swipe of the wand up the bridge of my nose, above each eyebrow, and in between my brows directly on my evil dry spot.
Then, I blended in the tint with my fingers and though noticed it smelled really clean. I didn't, however, like the feeling of the tint being all over my fingertips. It left a bit sticky, which I wiped off on a towel. I later realized this was due to the excess product, so it bares repeating that a little really does go a long way. I later tried blending this with a beauty blender, but I found that the Milk-recommended method of massaging the Skin Tint in with the fingertips leaves the most natural appearance.
Obsessed
As the day went on, I became obsessed with looking at my skin and admiring it in the mirror. I had to admit that this looked amazing. I forgot about my annoying dry patch and I admired my skin's naturally dewy, fresh and poreless, perfect appearance.
I had to admit that this looked amazing.
It seems as though the Skin Tint reacts well to being pressed into the skin with the massage of application and it only becomes more seamless with time, mixing in with one's natural oils throughout the day. It seemed to balance my skin and give me the no-makeup makeup look that I really love.
When I want to go out, I apply this about an hour before I leave so that by the time I'm out the door, it'll look as natural as possible. I will say that this has my skin looking sun-kissed and sparkling on fall and winter days. I worry about when the summer months arrive, but I think a quick, light layer of powder will do the trick of making sure it stays in place and doesn't make me look like a glazed donut.
With time I've also noticed that this product actually seems to help my skin with every wear, acting as an aid to my toner and moisturizer and keeping my skin feeling healthy and hydrated. It doesn't feel heavy, instead, breathable, which is also a great feeling when it comes to the direct contact of makeup to skin.
Also, for anyone with dryness, you'll be happy to know that my dry spot is not at all noticeable with the help of the Sunshine Skin Tint.
Hallelujah.
The evil is defeated. For now.
The evil is defeated. For now.
I have to thank my roommate for making sure that I wasn't being hydrophobic and relying on my old methods. Sometimes you've got to put down the acids and pick up the moisturizers. Here comes the sun, all thanks to her.
TLDR;
Price is a little bit much at $42, but a little goes a long way and it does have lasting power. A tube lasted me about three months.
Color options aren't too varied and can appear a bit off at first glance. Lots of blending is key.
Sheer, glowy, buildable coverage. Great for covering large pores and small blemishes.
Looks more natural as the day goes on. Long-lasting and doesn't move or rub off easily.
Does make a long-term difference in hydration and skin's balance.
Louis is an Ohio-born journalist now living in Brooklyn. He likes eating burritos, doing his eyebrows, and watching episodes of Keeping Up With the Kardashians without fear of the future. Find him on Twitter where he tries to be funny.