In partnership with…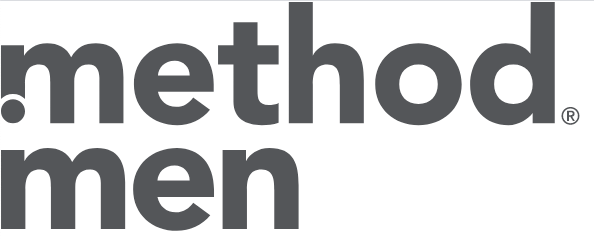 Does it smell or is it just quarantine me?
Add this to the list of things I'm not paying attention to but should: my personal odor. Sure, I'm still taking my nightly baths, soaking in my epsom salts while setting my iPhone to another Kpop video, but during the day time – whew! In my WFH office, which is against the backdrop of the hot autumnal sun, beads of perspiration trickle down my hoodie as I slouch in my swivel chair, surviving my seventh Zoom call (sorry, you're on mute!).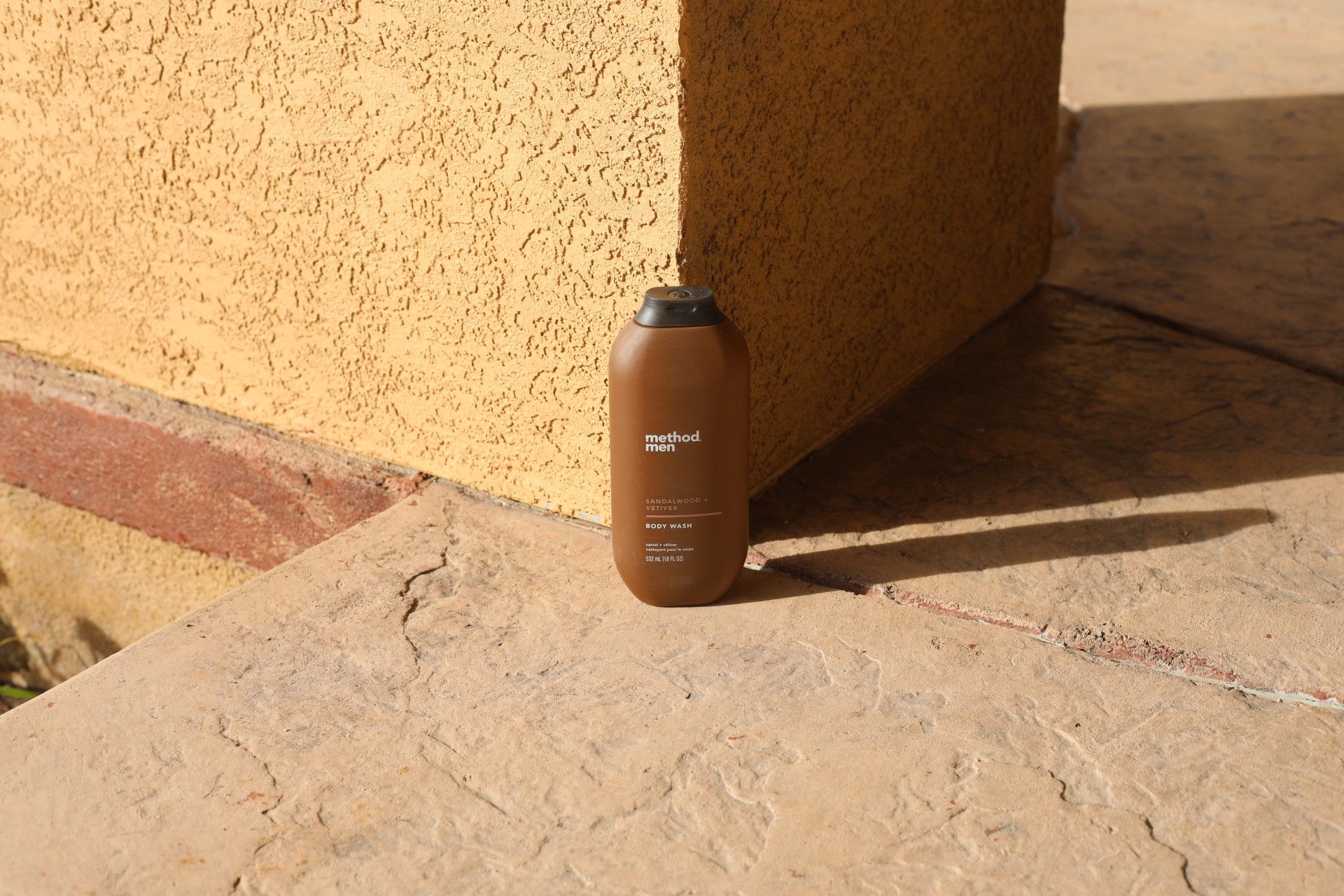 Under the weight of the layers (and, uh, the world) on my shoulders, I wonder if I could be better with my personal hygiene. If not for anyone else, for me – to feel alive again. And I realize that perhaps we take our sense of smell for granted. This, as thousands, if not millions of folks are losing their own due to a certain virus that we're still grappling with.
But I've come to understand that one's sense of smell is essential to one's well-being. In a study by Rachel S Herz, an assistant of psychology at Brown University, odors "affect peoples mood, work performance and behavior in a variety of ways." AKA they can uplift, alter, and change your state of being just by what stimulates your olfactory system.
It only makes sense that that everything seemed to change in the best way when I came across a body wash. It came in the form of Method Men's newest (and most popular, apparently sold out in many places!), body wash, Sandalwood + Vetiver formula. When we were sent this for a review I wasn't really expecting anything less than a clean, phthalate and paraben-free formula, but what I received was so much more.
Bear with me, readers. I completely understand if there are eye-rolls when it comes to body washes because, well, men's ones just aren't interesting. But this one from Method Men was obsession at first whiff. Friends, family, random searchers on Google: This body wash is the best I've come across possibly this year.
Let me explain. This is going to sound sacrilegious to many fragrance snobs, but I'm no longer afraid to be judged. But the notes of sandalwood, vetiver, with lemongrass evokes walking into the Brooklyn location of a Le Labo. At first wash, you'll feel almost as if you're spritzed with Santal33, living your best pre-Covid life. But instead of a fragrance that sprays on top of you (and is over $100!), this is a soft, supple body wash that's plant-based and soaks into your ever pores (and is only $6.99!).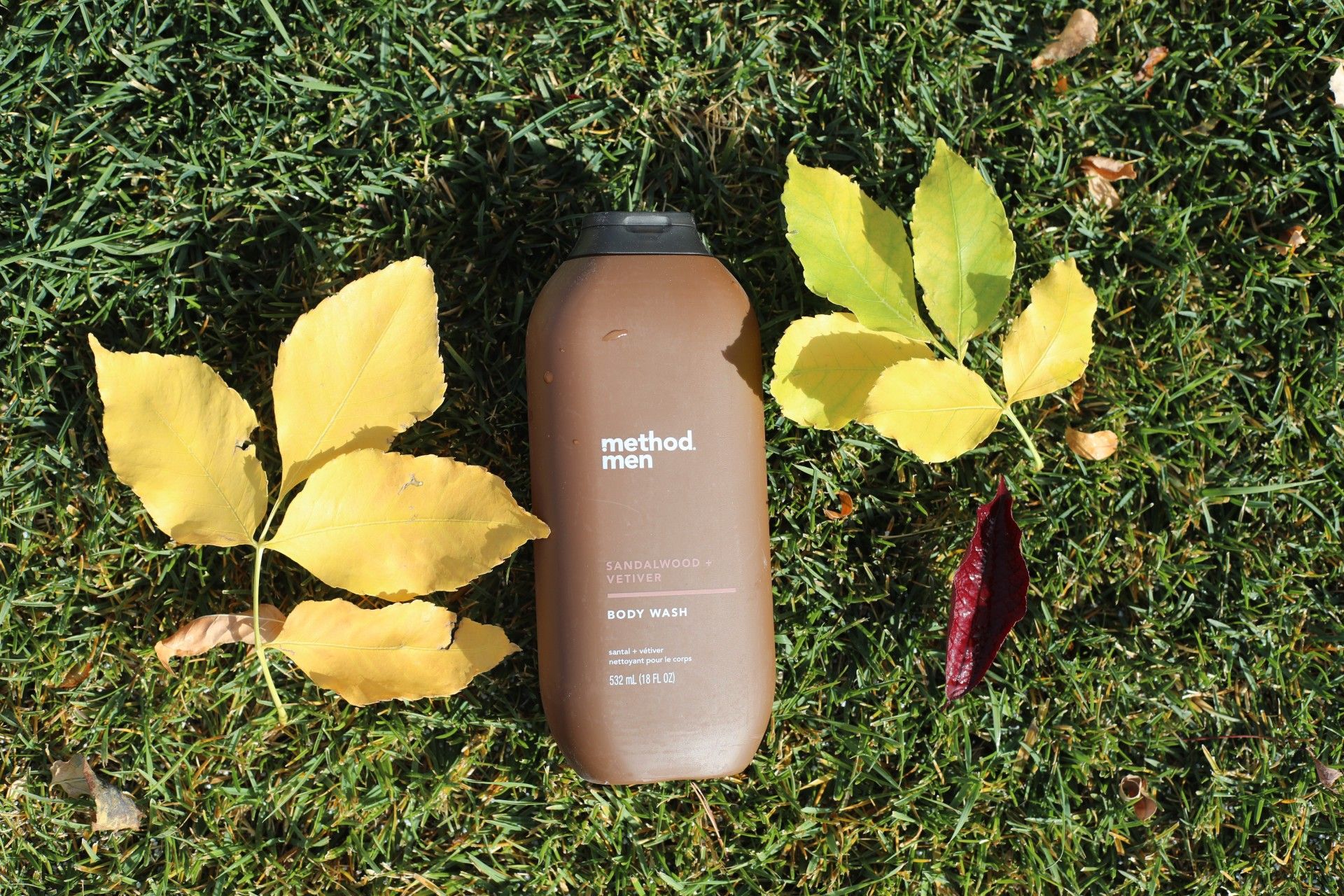 After leaving my shower, I realized the fragrance remained with me for the entire day. Suddenly, my Zoom calls made me feel more like myself. I started to sit up straighter knowing that I felt clean, gazing into my MacBook's camera almost believing that the humans on the other end were admiring my scent. Whatever the illusion, I let it sit, remain, and permeate, quieting my mind and allowing me to transcend.
The experience from using a body wash like Method Men's allowed me to realize how essential smell is to one's wellbeing. Smell may very well be the unsung hero of our senses, but damnit, it's the only one that makes me feel alive these days.
BUY Method Men's Body Wash Sandalwood + Vetiver here, $6.99.