South African-born artist Sinenhlanhla Chauke AKA @99perspective illustrated artwork celebrating the beauty of Black women for Very Good Light's BLM x Pride merch that also has a deep and personal meaning.
Our collaboration is a dedication to the progress made by these two important movements and a commitment to amplifying more Black and LGBTQ+ voices in art and media. As part of this partnership, Very Good Light is donating a portion of the proceeds to the charity of the artist's choice.
Along with countless awards (including one for acting), Sinenhlanhla has managed to gain a new skillset each year since high school. Doing so has led to Sinenhlanhla to work with major companies like Puma and Sony Music at only 21 years young. He spoke with Very Good Light about his thought process in creating his design for our BLM x Pride merch collaboration and the importance of representation within his work.
SEE ALSO: Our Pride x BLM merch collaboration with Chanel's playlist illustrator is magical, adorable and powerful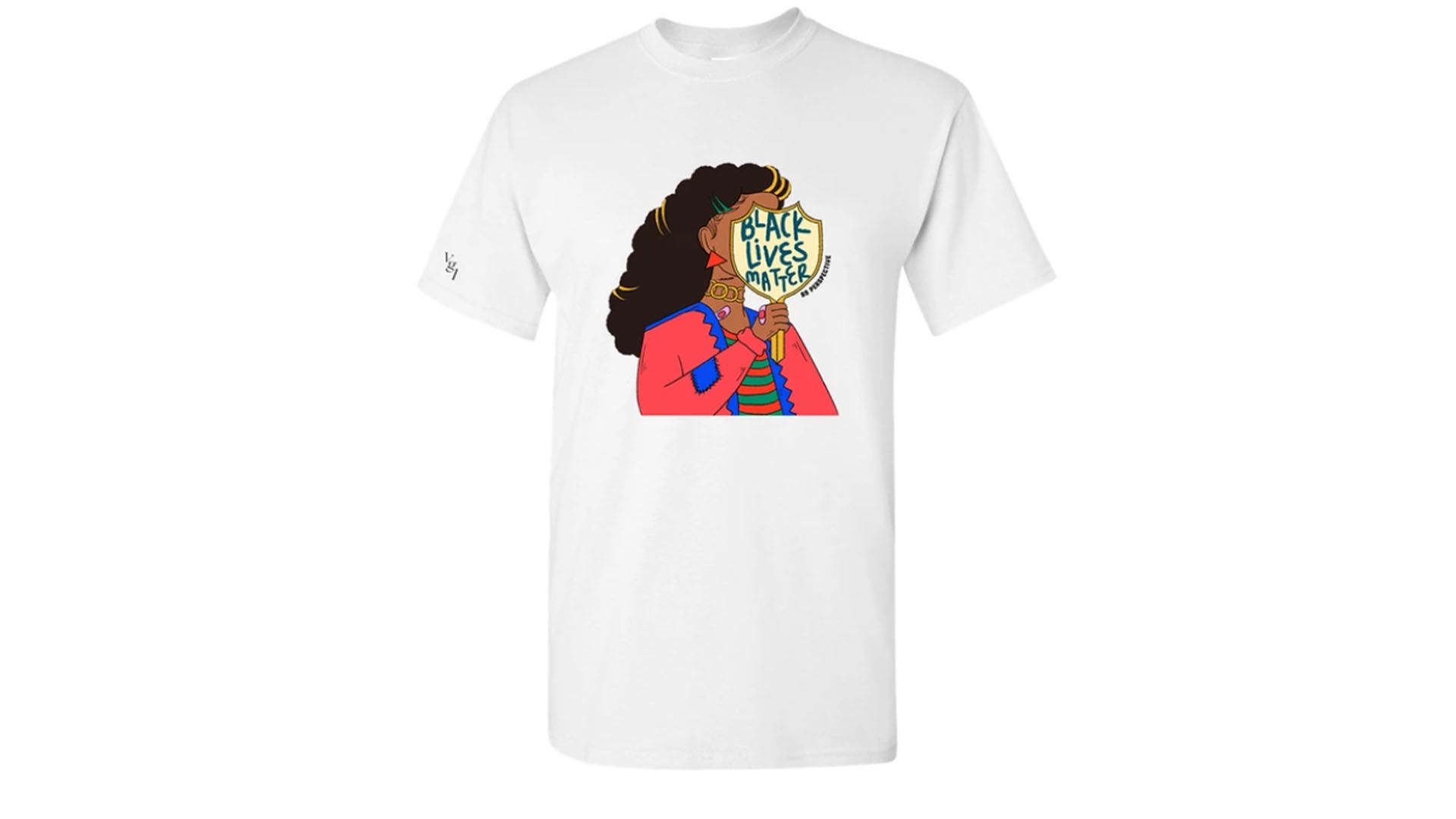 BUY 99Perspective BLM x Pride Celebration Tee ($35)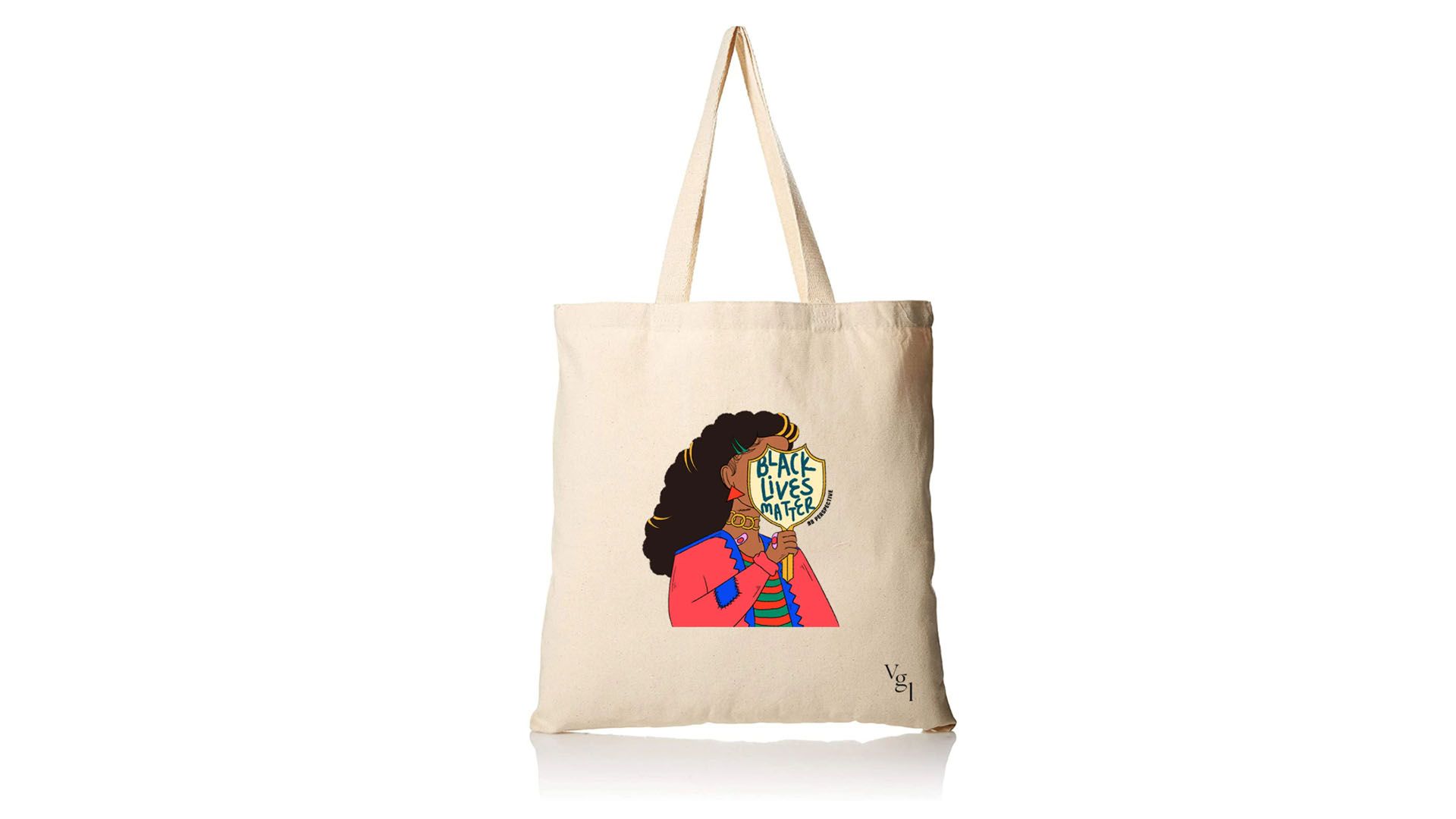 BUY 99Perspective BLM x Pride Celebration Tote ($20)
Proceeds from the sales of our merch in collaboration with @99perspective will go to the Black Visions Collective, a Black, trans, and queer-led social justice organization and legal fund based in Minneapolis-St. Paul.
What inspired the name "@99perspective?"
I was born in 1999 and I wanted my work to come across as influenced by many cultures, views, and opinions which equals perspective. 99 + perspective birthed 99Perspective—a creative Black-owned studio that focuses on art direction and illustration.
When did you first begin illustrating?
I begin professionally illustrating in 2019, and my first huge commission was for a Puma South Africa sneaker campaign.
When you began brainstorming for the Black Lives Matter x Pride merch, what was your thought process?
In my work, I love to illustrate and highlight people of color. All of our beautiful features, from our noses and hair to our history. In South Africa, and across the world, women are subjected to gender-based violence. I decided to incorporate bandages on her as a sign of strength. As a symbol that women of color go through so much, but they still show up and march alongside everybody and have fought for so much in the world.
Tell us a bit about the meaning behind this piece you chose for the merch.
Growing up I never saw a lot of BIPOC representation. Black women have always been pushed aside and treated unfairly because of their hair or the color of their skin. In my work, I throw that out of the window. I illustrate all shades, texture types, noses, mouths, eyes, everything—because Black people are beautiful.
The subjects in your art have very detailed features. How do you decide the face that you will use in each piece?
I draw inspiration from photographs and people I see in person. Whenever I see a striking and unforgettable face, I'll bookmark it and go back to it as a reference.
What's your favorite memory/experience that has come from your art?
My favorite is when people message me saying they appreciate me illustrating them, and having people see themselves in my art. It brings fulfillment to me that they have seen and love the work that I do.
As a Black artist, how important has representation in the art industry been for you?
Representation is extremely important. It brings us all together. We get to know more about people, their cultures, languages, traditions, etc. It is important to have voices from all walks of life because it makes for a well-rounded and extremely well-researched product or campaign. Studios need to hire more POC and Black artists as it creates jobs and causes a shift.