May has been the month of realizing things.
Even when it comes to our hair. Lengthy stretches at home mean more time investing into self-care, and considering the energy demanded by our natural hair, we could use it. While we want to give our tresses endless attention, it's easy to become inconsistent with upkeep – but now's the time to build your haircare regimen to its best (and strongest) ever.
As a haircare connoisseur, I've tried products from high to low, and also DIY. I've compiled some easy at-home hair recipes that suit every budget – including some of my favorite products for natural hair –  in the hopes this takes some of the stress out of maintaining your hair at home. All of these items can be purchased online and at your local grocery store. With some consistency, you'll have healthier natural hair in no time.
Scalp Care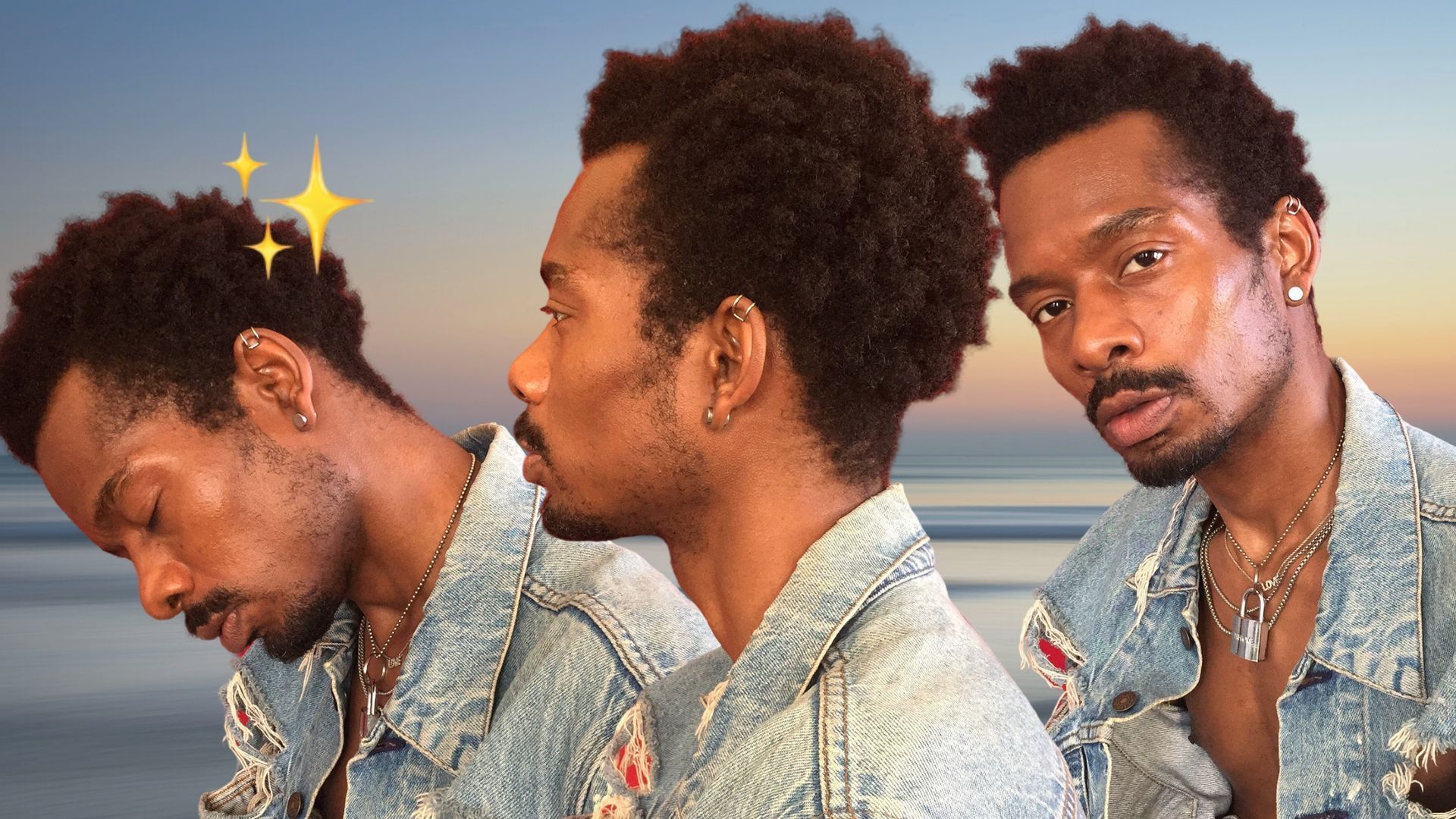 DIY Scalp And Hair Cleansing Mask:
Bentonite Clay (1/3 Cup)
Raw Honey (1/8 Cup)
Apple Cider Vinegar (1/4 Cup)
Water (mix to desired texture)
Mix with all non-metal utensils. Apply to hair evenly from root to tip using a brush or gloved fingers. Let the mask dry for 20 minutes and rinse in the shower with lukewarm water. No need to shampoo. Follow with a conditioning treatment.
VGL's Picks:
Shea Moisture Charcoal Pre-Shampoo Scalp Scrub, $9.99, BUY HERE
Briogeo Scalp Revival Charcoal + Tea Tree Scalp Treatment, $32, BUY HERE
Conditioning
Conditioning is necessary to reintroduce moisture, and also helps to detangle natural hair. This is an essential step in natural hair care, and should be a regular addition to your routine between shampoos — otherwise known as "co-washing." Don't forget, your hair should still be washed with a sulfate-free shampoo at least once a week as conditioner is more effective when the hair has been cleansed of buildup.
DIY Deep Conditioner:
Avocado (1 half or more for longer or fuller hair)
Olive Oil (1/8 Cup)
Raw Honey (1/4 Cup)
Aloe Vera Juice (1/3 Cup)
Mix ingredients to a cream-like texture. Apply to hair using an application brush or fingers. Saturate ends cover hair with a plastic or foil cap for 30 minutes. Rinse with cool to lukewarm water.
VGL's Picks:
Nubian Heritage Olive Oil Vegan Conditioner, $11.99 BUY HERE
As I Am Hydration Elation Intensive Conditioner, $16 BUY HERE
Hair Moisture
If you're trying to avoid brittle hair, give your hair as much extra moisture as you can. Natural hair loves to be pampered. Incorporate rich moisturizers into your routine that will lock in hydration and leave your hair healthy so that it can continue to flourish and grow.
DIY Shea Hair Moisturizer
Ingredients
Shea Butter (1/3 Cup)
Aloe Vera Gel (1/3 Cup)
Black Castor Oil (1/8 Cup)
Whip ingredients with a device or by hand. Store in a safe container and apply to hair mostly when damp. Focus on the ends of the hair and apply regularly.
VGL's Picks:
Urban Hydration Honey Health & Repair Daily Moisturizer, $9.99, BUY HERE
ORS Incredibly Rich Oil Moisturizing Hair Lotion, $10, BUY HERE