From using your preferred pronouns to undergoing hormone replacement therapy (HRT), those who choose to transition go through what can be a challenging process. However, despite all of its work, transitioning is literally life-changing for those who choose to partake.
According to the 2011 National Transgender Discrimination Survey, 61% of trans and gender non-conforming survey participants reported having medically transitioned, and 33% had surgically transitioned. It's clear that medical transitioning is not the only choice for everybody.
For trans people who choose to go through HRT, the wave of testosterone, or simply, T,  flooding one's body with sudden changes can be overwhelming. As Dr. Maddie Deutsch of University of California, San Francisco's Center of Excellence for Transgender Health puts it, hormone therapy is like going through puberty again. This time around, though, you aren't alone. Very Good Light spoke with five trans individuals about their own experiences with HRT and they recommended a few things to help out on your journey. Below, we've compiled items in a "post-transition kit" with products you'll need in prep for your immediate future.
Your Skin
One the most instant changes is to the skin. After testosterone, it will grow thicker and more oily with enlarged pores – basically a break-out waiting to happen. Additionally, "chest binding can cause breakouts on the chest and back," Ash, a 21- year old aspiring psychologist from NYC, tells us. Transitioning already has a lot of bumps in the road, and it's only an added stress to develop skin issues.
When first starting T, Jaimie Wilson, an NYC musician, recalls that his skin "definitely flared up." He shares: "I used a lot of witch hazel to calm my skin." Witch hazel, a natural botanical extract, is an anti-inflammatory packed with antioxidants, and it's really good for acne prone skin because it clears out the skin's excess oils.
"My skincare routine before T was very minimal," Baphomet Nayer, a 21 year old Brooklyn resident, tells us. "After T, my skin texture changed to where it's more porous and less smooth, and I have to take that into account now."
Baphomet found his skin to be turbulent,  a reason why he decided to simplify. "I've been using Lush's Eau Roma Toner," he says, sharing his love for the two-ingredient toner. Also on Baphomet's list of favorites? The classic Nivea Cream and the CVS Health Gentle Cleanser All Skin Types.
Ash also shared with us that his skin had grown more oily since starting T. His secret tip? "Exfoliating," he tells us. "I don't have a product I have a deep loyalty to, but exfoliating is definitely really important." As a bonus, exfoliating helps Ash "prevent ingrown hairs, especially around [his] face and chest."
"My body is changing really fast so I do have stretch marks that came up from my transition," Ash tells us, "and Vitamin E oil has been a lifesaver."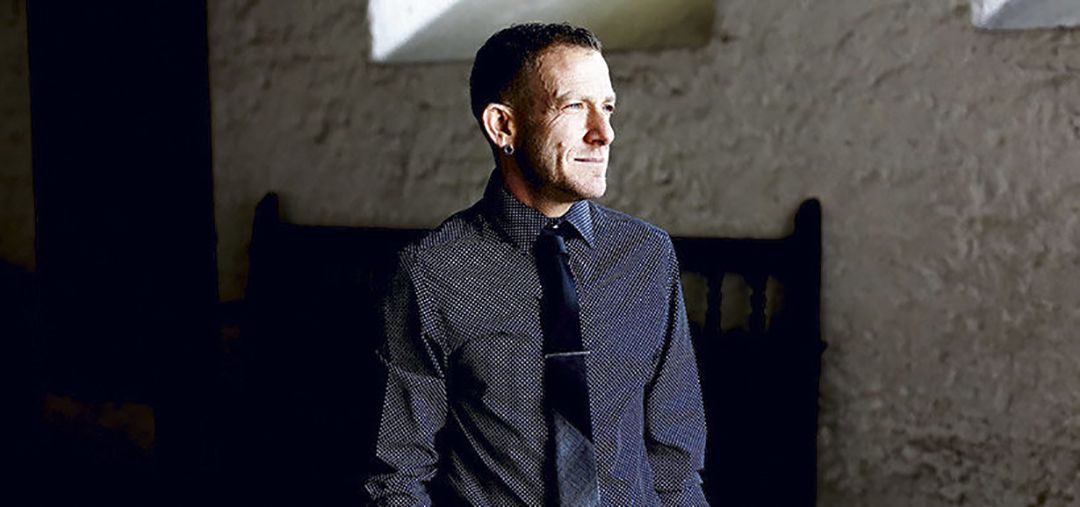 "If you have surgeries, you end up with scar tissue," sj Miller, PhD, Coordinator of Master in Science, Dual Teacher Certification Program in Secondary English Education and English as a Second Language, who is agender and pronoun-less, explains. "I was encouraged to buy rosehip oil because it has natural properties for healing scars."
Your Hair
On T, the hair on the head is confronted with changing textures, receding hairlines, and sometimes even male pattern balding.
"I started losing my hair and I had to change hair gels," sj shares. sj now uses the Crew Grooming Cream, which doesn't pull out sj's hair as much.
Ash's hair was always curly. "But it got curlier and I've been trying to negotiate with that," he shares. Ash recommends using the Reuzel Fiber Pomade. "It's super lightweight and you don't need a lot of it for it to work."
"My hair got really coarse and it thickened up," Jaimie tell us. To style his thick hair, Jaimie uses the Kevin.Murphy Night.Rider Matte Texture Paste.
"I have noticed that my scalp is a lot more dry and sensitive than it used to be, and to combat that, I use Lush's Superbalm," Baphomet says. "Literally, after using it one time, no dandruff, no nothing for a month."
Your Facial Hair
"I was so excited to shave. The first day I got some hair, I was like 'yeah! I can shave now!'"
Having studied up on shaving tools, sj arrived at The Art of Shaving. sj starts with the Sandalwood Pre-Shave Oil, lathers, then uses a straight razor. "Those blades are actually better because they'll give you a finer cut," sj says. sj reminds us, "These are blades. People could really hurt themselves and I've had to learn how to not cut myself."
Baphomet was ecstatic to shave for the first time. "I did everything correctly because I had been practicing and I talked to my boyfriend and my dad [about shaving]," he tells us. "The next morning, I wake up, and I'm like, 'Wow, my jaw and neck feel so swollen and itchy.' When I looked in the mirror it was red with welts." Confronted with severe razor burns, Baphomet resourcefully "went out to CVS and got a little electric trimmer [from Remmington] that doesn't shave as close to the skin."  Instead of stressing out over razor bumps, Nayer simply decided to make stubble his style.
Shaving, however, is a choice and you are not obligated to shave. "You might experience dysphoria, especially if you're just starting T and you don't have that much facial hair," Jaimie notes.
"I never liked, and I still don't like, shaving completely," Jaimie shares. "I feel that it kind of makes me look younger. I get clippers from Wahl with a really low guard so I still look groomed while the facial hair is still present."
Your Emotions
Dishearteningly, the 2011 National Transgender Discrimination Survey found that a staggering 78% of trans K-12 students reported harassment at school and 53% of survey respondents reported verbal harassment and disrespectful treatment in public places. The same study found that 41% of the survey participants, compared to the 1.6% of the general population, had at some point made an attempt to take their own lives.
Despite this mistreatment, many of the participants were able to return to school and obtain their degrees. Those who had been terminated due to bias, found new employment. Those who faced housing discrimination were able to find housing. There's no doubt that the trans community is overflowing with tenacity, resilience, and strength.
"Find your source of strength and know that you never need to justify your existence to any one. That resilience is important to our survival," Christian Zsilavetz, Pride School Atlanta's Director of Community Outreach and Fundraising, says.
That source of strength is different for everybody, but from the people we spoke to, there was one resounding answer.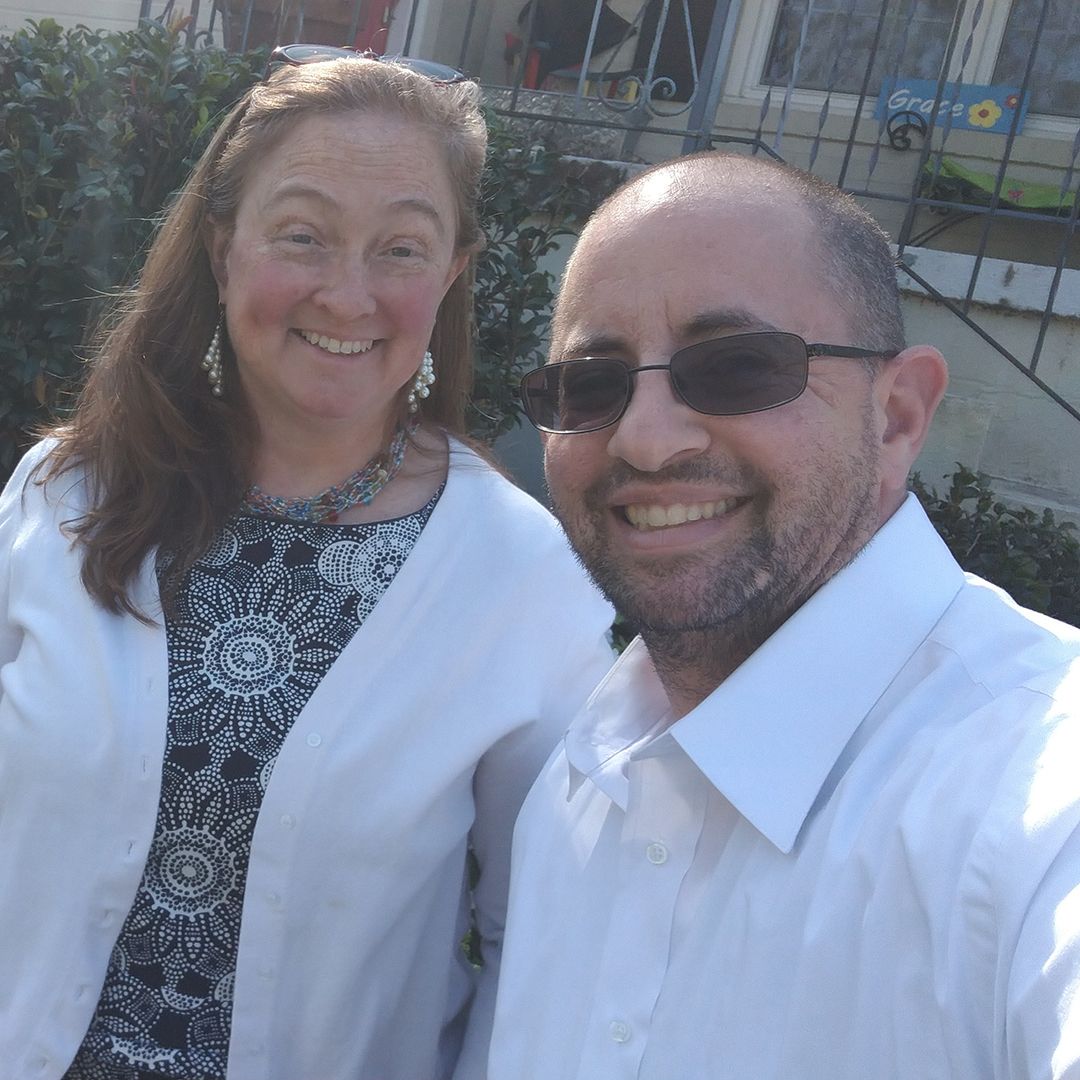 "One of the most important things people need is a way to find community," Christian tells us. "Actually being able to look somebody in the eye and get a hug or a handshake and hear their voice and laugh together is so important for all of us. We need to see people who look like us." "Don't let anyone's discomfort be an obstacle because you have to live your truth and your life and nobody is going to live it for you," sj advises. "Surround yourself with people who are going to love you and be there for you."
"When I did come out, I lost my family and my friends. Social media was my place to go where other people could connect with me," Jaimie tells us. "That's really where I found my support system and it's still there. Now, I'm lucky to be able to help other people in my position."
When we come together as a community, when we are here for each other, we lift each other up. As Jaimie puts it, "It's so fucking attractive when someone has the ability to make others feel good about themselves. I believe that is true beauty."