The cast and crew of the new HBO show Genera+ion are committed to real representation, and that's truly all we can ask for in 2021.
Between the opening scene of a mall-court bathroom pregnancy and an ongoing dramatic sibling saga over a shared hookup partner, the new series will have your head spinning for a half-hour every episode.
Genera+ion follows a diverse group of Gen Z high school students who are figuring out the complexities of life as they go. The characters are navigating everything from sexual identity to dramatic heartbreak, all among the conservative backdrop of Orange County, California.
The plot revolves around representation and identity expression, so Very Good Light spoke to the makeup artist behind it all, Kris Evans, about how her department helps the actors perfectly depict these authentic expressions.
Transparency on screen
The series is created by Daniel Barnz and his 19-year-old daughter Zelda Barnz. The show is a real family affair, with Daniel, Zelda, Ben Barnz (Daniel's husband and Zelda's other father) serving as executive producers, alongside Girls alum Lena Dunham.
Kris says that the show producers were very concerned with making sure that these characters looked real, and that they appeared real –not an entertainment version of what these people should be.
"When I came in, they were very clear about not making them look perfect. About you know, if they had a pimple, or if they looked a certain way, not to change that because that's how these kids are today."
Kris tells Very Good Light that the producers intend for the audience to watch the show and feel represented in the characters.
"I really believe that [when] the show becomes popular, it's because people are watching it and they believe that's them," she tells us.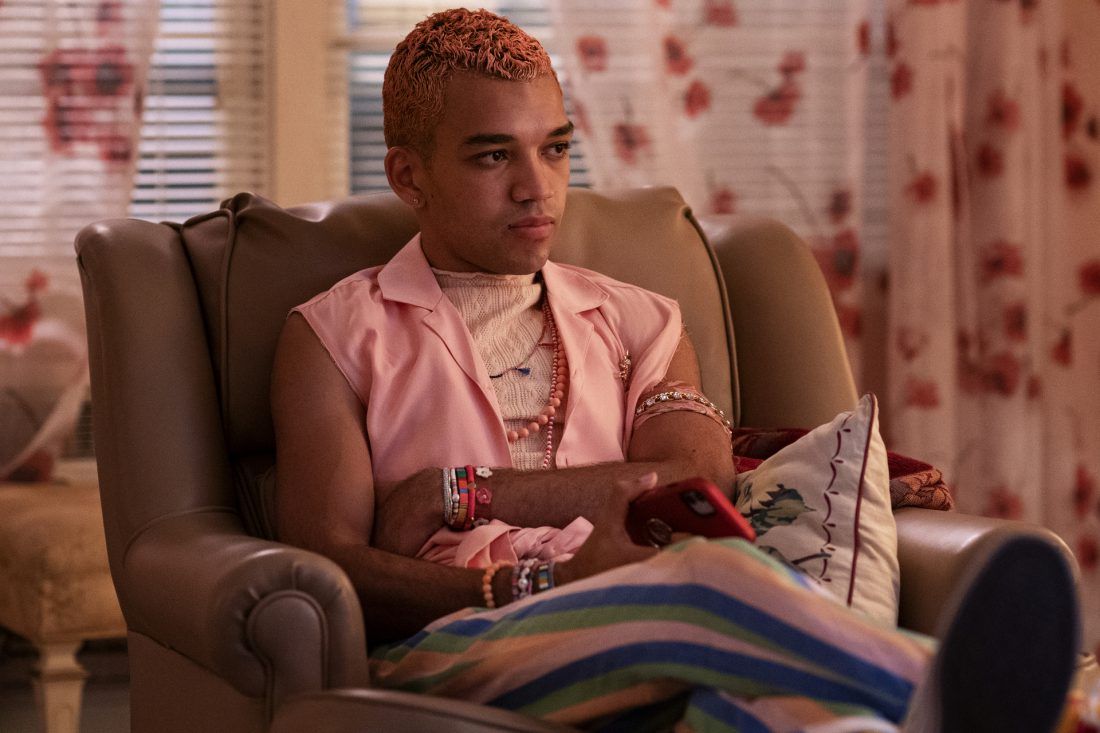 The makeup style on set
In her general experience as a makeup artist in Hollywood, Evans explains that the basis of her work is rooted in what the character would do for their makeup in real life.
"Not 'Oh, that's a pretty eyeshadow,' or 'That's a pretty color.' It's 'What would the character do? How would the character behave?'"
Kris says her looks remain organic, in that everything you see is very believable in every moment. "And I think that's why people will want to watch more because they see themselves in those characters."
She stands by the 'less is more' rule. She wants to avoid the makeup wearing them, rather than the other way around.
The go-to products
Kris tells VGL that one of her staples on set are blotting papers.
"I like the skin to show. I like it to be luminescent, I like it to be real… I find that when you blot and you still have that kind of true skin tone, and luminosity of the skin… And I find that again, the character doesn't look like it just stepped out of a trailer."
Actress Nathanya Alexander plays Ariana, a fiery and hilarious high schooler who starts out as the girl who thinks it's okay to make homophobic jokes because she has two gay dads. Kris tells Very Good Light that Ariana's staple product and look is a Nivea raspberry lip stain ($9), which you can grab for under ten dollars at your local CVS Pharmacy.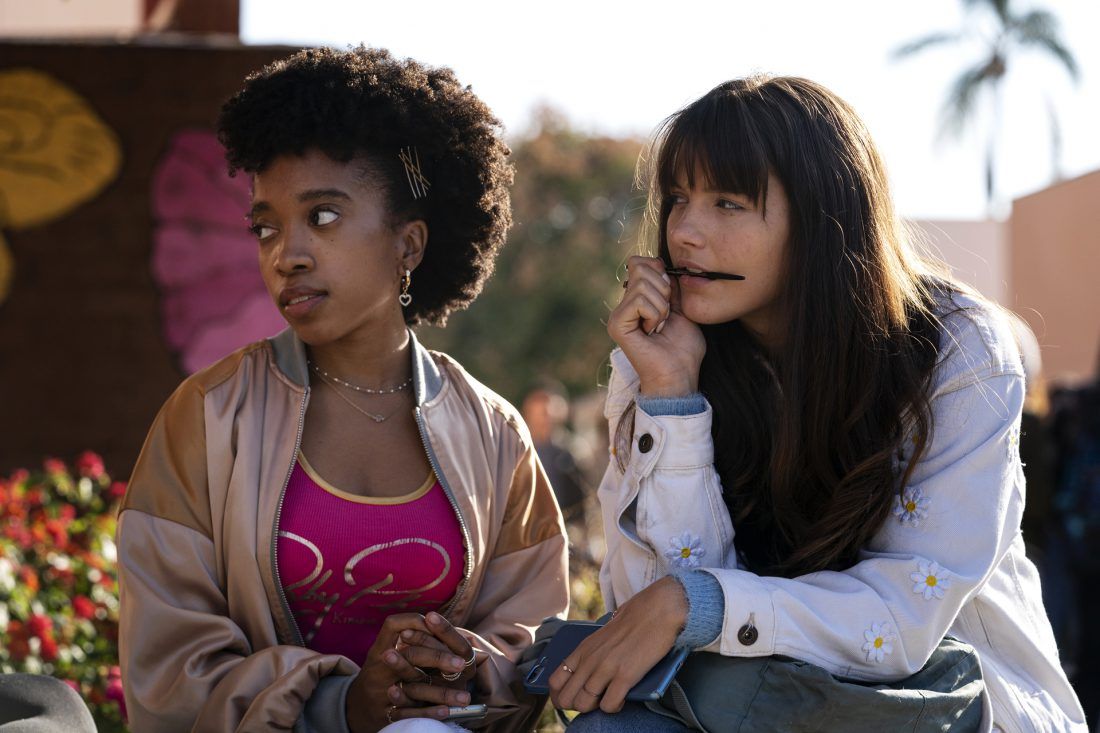 "I bought products that they would use. Because, you know, at 16, you don't have $75 to buy a foundation… So I shopped at drugstores."
Natural, organic realness was the name of the game on set. But Kris reminds us that after all, it is a production, with digital cameras and close-up shots that needed professional makeup.
"Don't think that we didn't use makeup – we did. But the key to it being good makeup is that [my crew] are very good at making makeup look like no makeup."
Working with the crew
"It's a dream cast, and my crew is a dream crew," Kris says. She has worked on the sets of Hollywood for features like The Hunger Games, The Amazing Spider-Man, ABC's The Fosters, Saturday Night Live, and dozens more.
"I mean, I adore them, I really do. And I don't say that lightly. And I'm not one to sugarcoat things. I'm polite, but you know what I mean, I don't go on and on if I don't believe it, but this is, this is not the case. They're pretty amazing."
And she did go on and on, explaining that not only are the actors incredibly talented, but they support each other, standing by while others are shooting a scene just to watch them.
"This show is so personal anyway. And it deals with a lot of topics that are difficult to talk about. It's really important to have that kind of camaraderie among your cast members," Kris says.
The impact
Kris tells Very Good Light that the rawness of the plot is meant to allow its audience to see themselves in the characters, and relate to the ups and downs and complexities of being a teenager.
The Genera+ion cast is diverse in its races, backgrounds, sexual identities and upbringings, making waves in the movie and television space to bring representation to all people. Kris credits the team of producers for pushing the narrative of realness, and to give the audience at home a place to feel like they can relate.
The show is an ode to Gen Z kids that are just figuring it all out along the way. It's about uncomfortable topics and necessary conversations that shine in a genuine light, and it's clear that the team's crew behind the scenes is replicating that as well.
"They wanted that rawness, which was really important," Kris says. "And I think that the audience identifies with that, because they're not perfect."