How has Kamala Harris made history? Let me count the ways.
In just one week, Kamala Harris will be sworn in as Vice President of the United States, making her the first female as well as the first Black and first South Asian American to do so. But blazing trails is nothing new for Kamala: as she shared in her February cover story with Vogue, "'I always say this: I may be the first to do many things—make sure I'm not the last.'"
SEE ALSO: The top 10 unforgettable political moments in the most politically unforgettable year
To celebrate Kamala's history-making career, we partnered with our supremely talented friends at UPRISERS to create a limited edition Kamala hoodie. This cozy and soft Warrior of Change sweater is a limited edition (only 100 will be sold) and comes in a relaxed fit that can be worn oversized or fitted. Shop HERE, and get 'em while they last!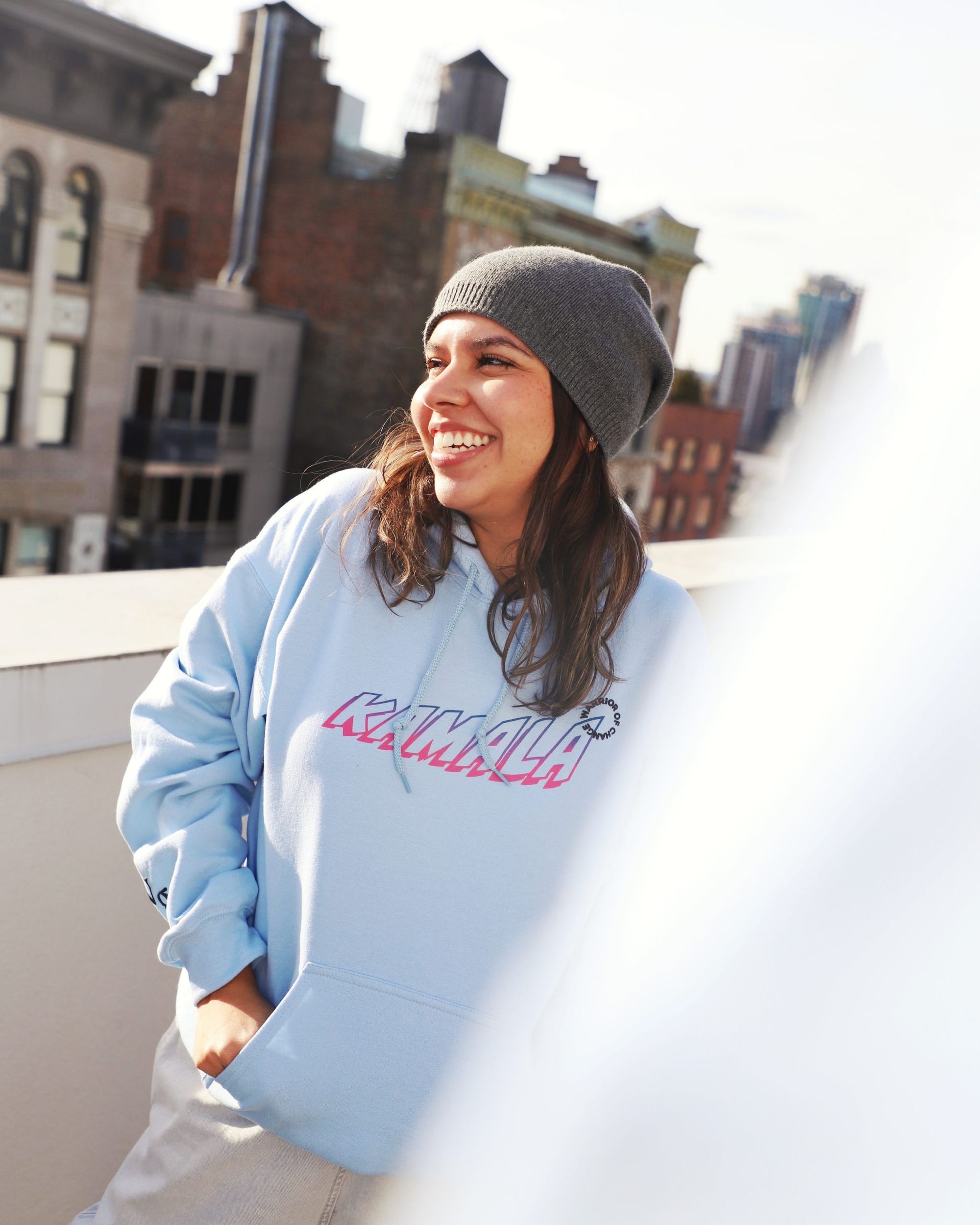 Kamala Harris burst through multiple barriers to become Vice President-elect, but it wasn't the first time she shattered boundaries and expectations. Below, we'll take you back to the pivotal moments in her career that led to this historic moment.
Desegregation
Even before she launched her career in public office, Harris was already creating change. As she shared during the first Democratic Debate in 2019, Harris was part of a desegregation program in California in the late 1960s and early 1970s.
When the Supreme Court decided in 1954's Brown v. Board of Education that separate schools were "inherently unequal," education systems had to go through a process of integration which was helped by the Court's 1971 approval of busing, magnet schools, and compensatory education, among other things. The goal of these tools was to "overcome the role of residential segregation in perpetuating racially segregated schools," and in Harris's childhood neighborhood of Berkley, California, the efforts were successful.
Although she was unknowingly a part of this history at the time, it's clear that being a part of a bussing desegregation strategy imparted the role of race on a young Harris and still impacts her today.
The first female, first Black, and first South Asian District Attorney of San Francisco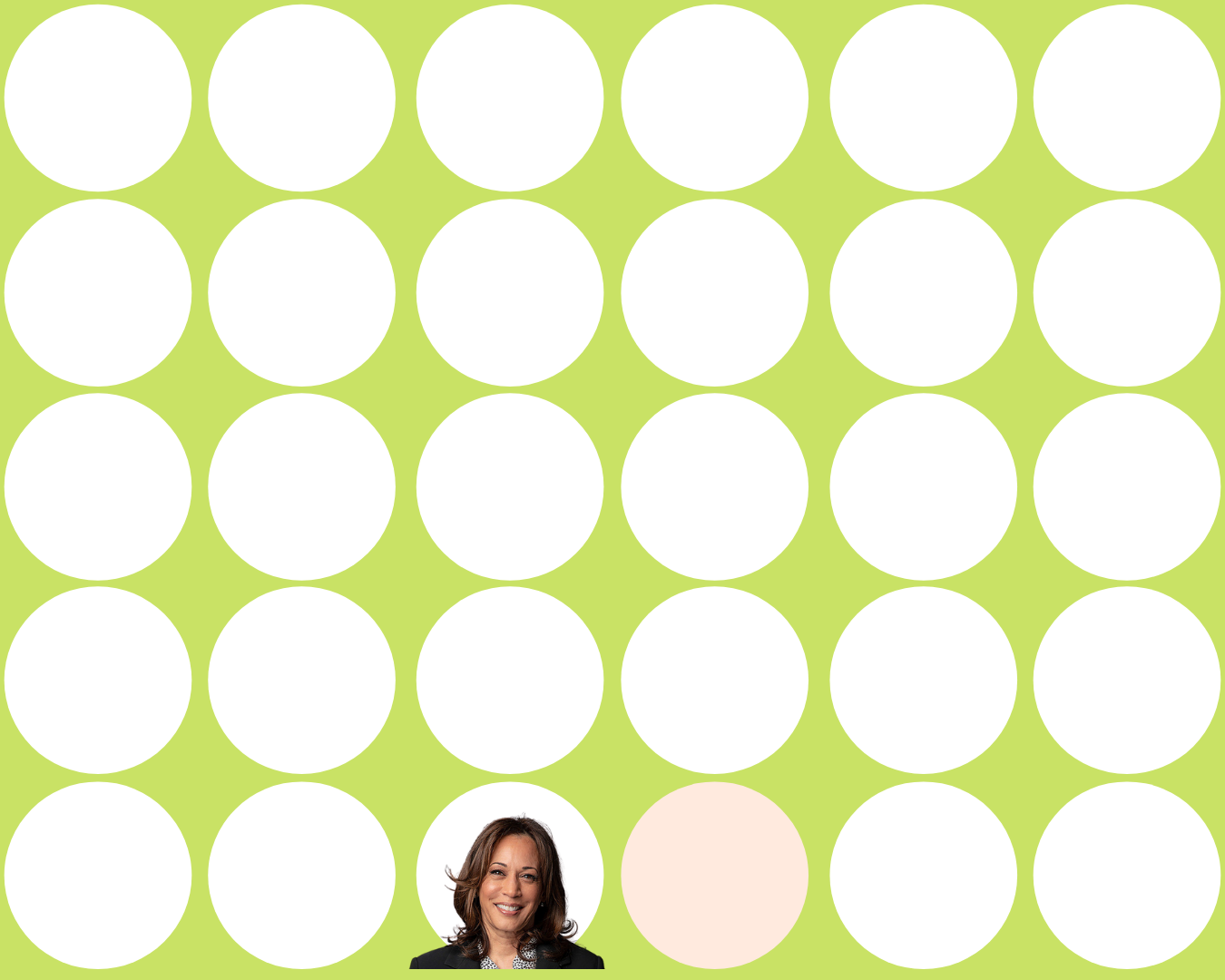 Before Harris became the first woman and the first person of color to hold this office, she worked for her predecessor Terence Hallinan. However, she left after being demoted for her personal views. When she later ran against Hallinan, she noted how poor the office's conviction rate was in relation to the rest of the state.
By staying true to her values and beliefs, Harris went from being the least recognized candidate in the 2003 race to the winner; as the reporter Fred Gardner remembers saying at the time, "I can't make a star out of Kamala Harris… she already is a star."
The first female, first Black, and first South Asian Attorney General of California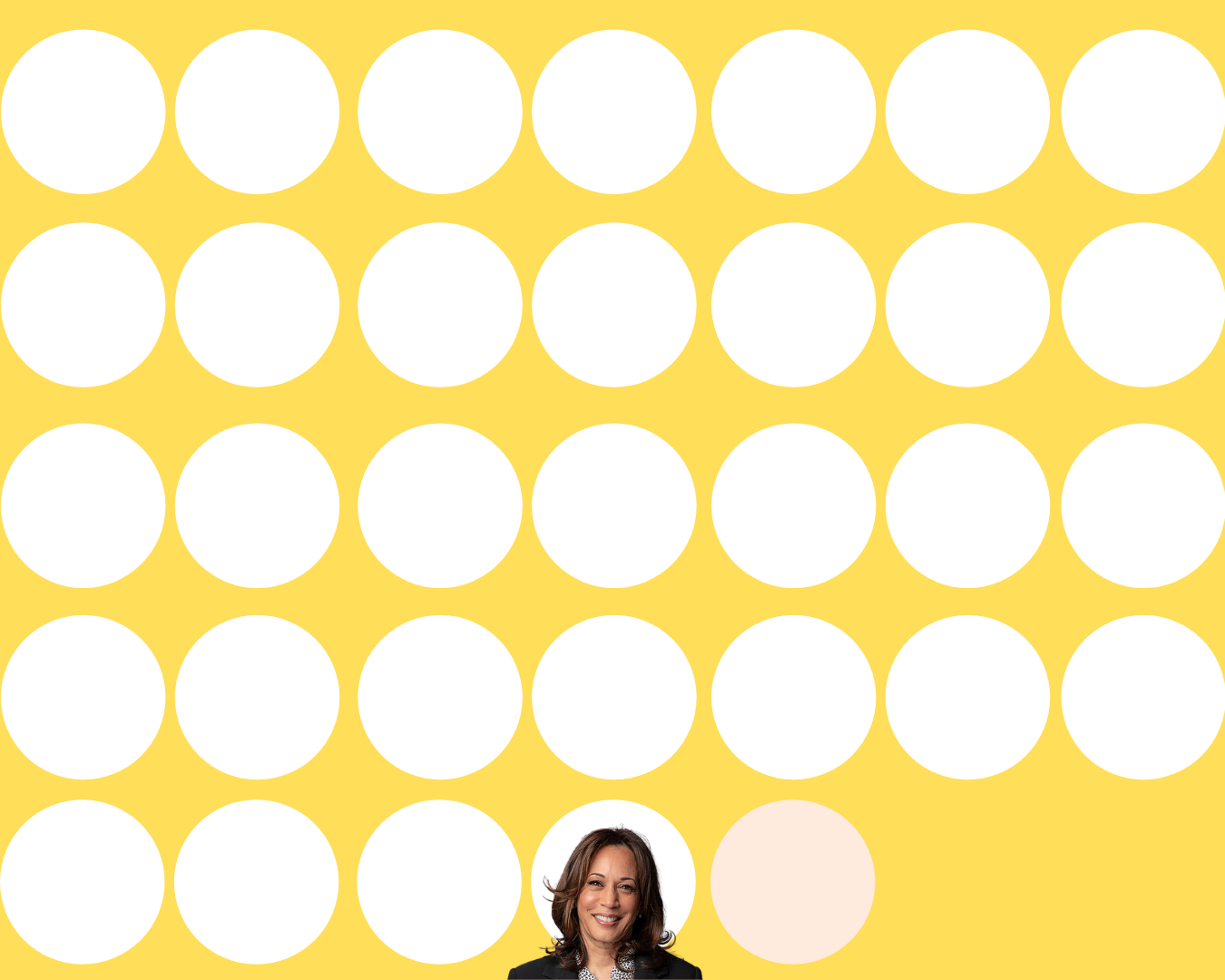 By 2011, Harris was no stranger to paving her own trails in elected office. But despite once again breaking boundaries with her two terms as California's attorney general, this position of hers has proven to be the most controversial.
While many of her initiatives —such as her anti-truancy policy and her police reform attempts— were well-intended, they didn't play out exactly as she wanted them to. In all fairness, Harris has apologized for the problems caused by her anti-truancy policy and has spoken out against her lawyers' poor prison reform arguments in court. In addition, Harris has evolved a number of her views (such as those on decriminalizing marijuana and sex work) and as of 2019, she was named the most liberal senator by independent congressional tracking site GovTrack.
(The Washington Post did a follow-up and looked at the "holistic picture" of Senate careers and found that GovTrack's assessment was fair as she is one of the most liberal senators, but is not the most liberal when compared to the lifelong careers of her peers.)
The first South Asian, second Black female, and ninth Asian U.S. Senator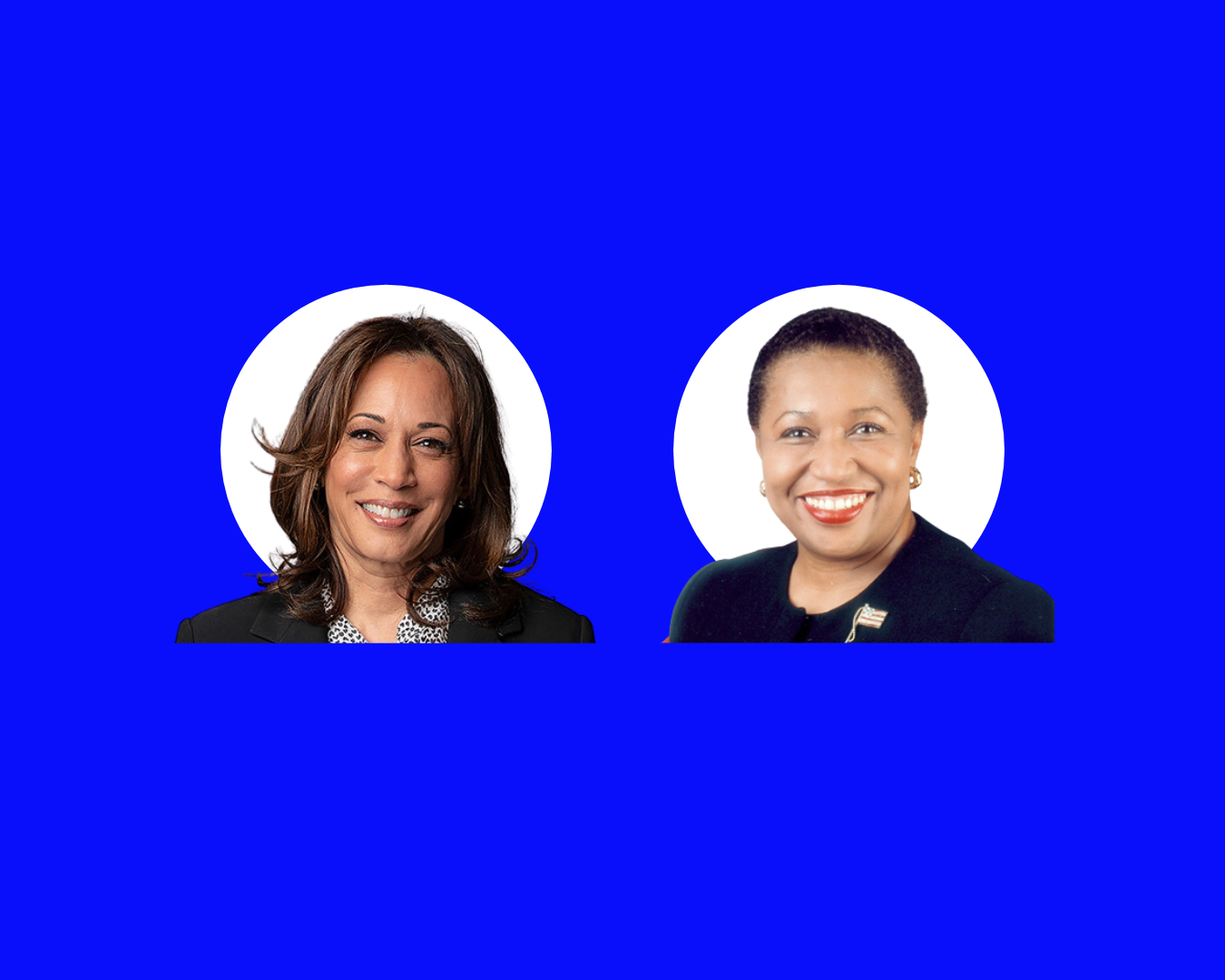 In 1968 —only four years after Harris was born— Shirley Chisolm became the first Black woman ever elected to Congress. In 1992, Carol Moseley Braun became the first Black woman elected to the U.S. Senate. In 2017, Kamala Harris became only the second Black female U.S. Senator and the 47th Black female member of Congress.
Ever.
Every election year, it feels as though we hit a new milestone regarding representation in our legislative bodies. This year, for example, over 800 openly LGBTQ+ candidates ran for public office with 334 of them winning and many making history (like Ritchie Torres and Mondaire Jones, who became the first gay Black Americans elected to Congress).
Harris's first in the Senate is indicative of something far bigger than just herself. For so long, America has been led by the Trumps and the Pences of the world: cis, straight, white men who don't reflect the diversity or try to protect the complexity of the American population. Our representative democracy must actually be representative of the population, and Kamala Harris is a part of that change.
One of the largest groups of women running for president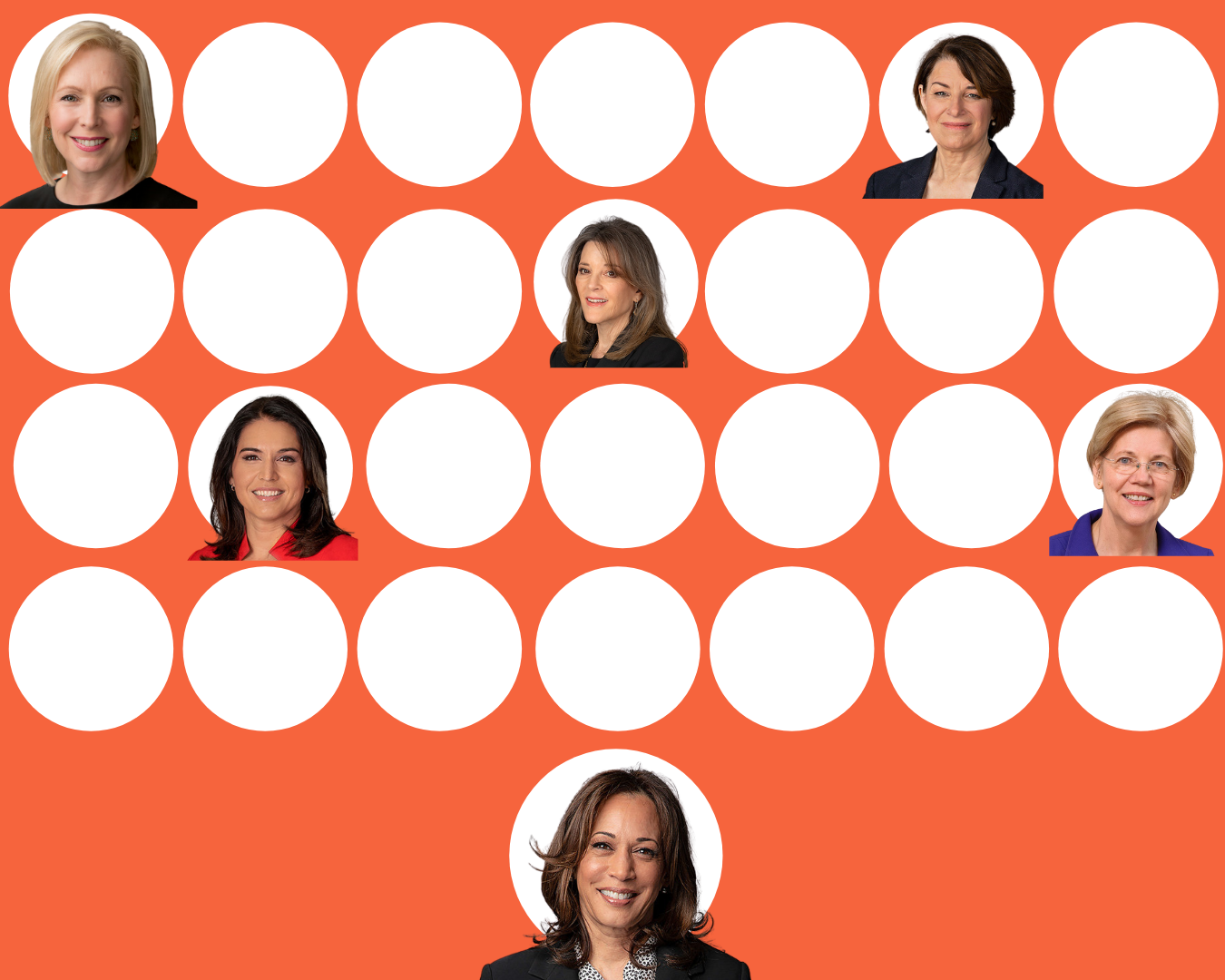 Personally, when I voted for Hillary Clinton in the 2016 Presidential Election, I felt all different types of emotions. But none were greater than the sense of hope I had for the future, for an America where electing a woman was not the biggest of deals.
Six women ran in the 2020 Democratic Primary, the highest number to ever do so from a single party in a single race. While it's not the most historic of groundbreaking feats Harris has accomplished, it very clearly set the tone for the general election, which was a resounding middle finger to the Trump Administration.
The 49th Vice President of the United States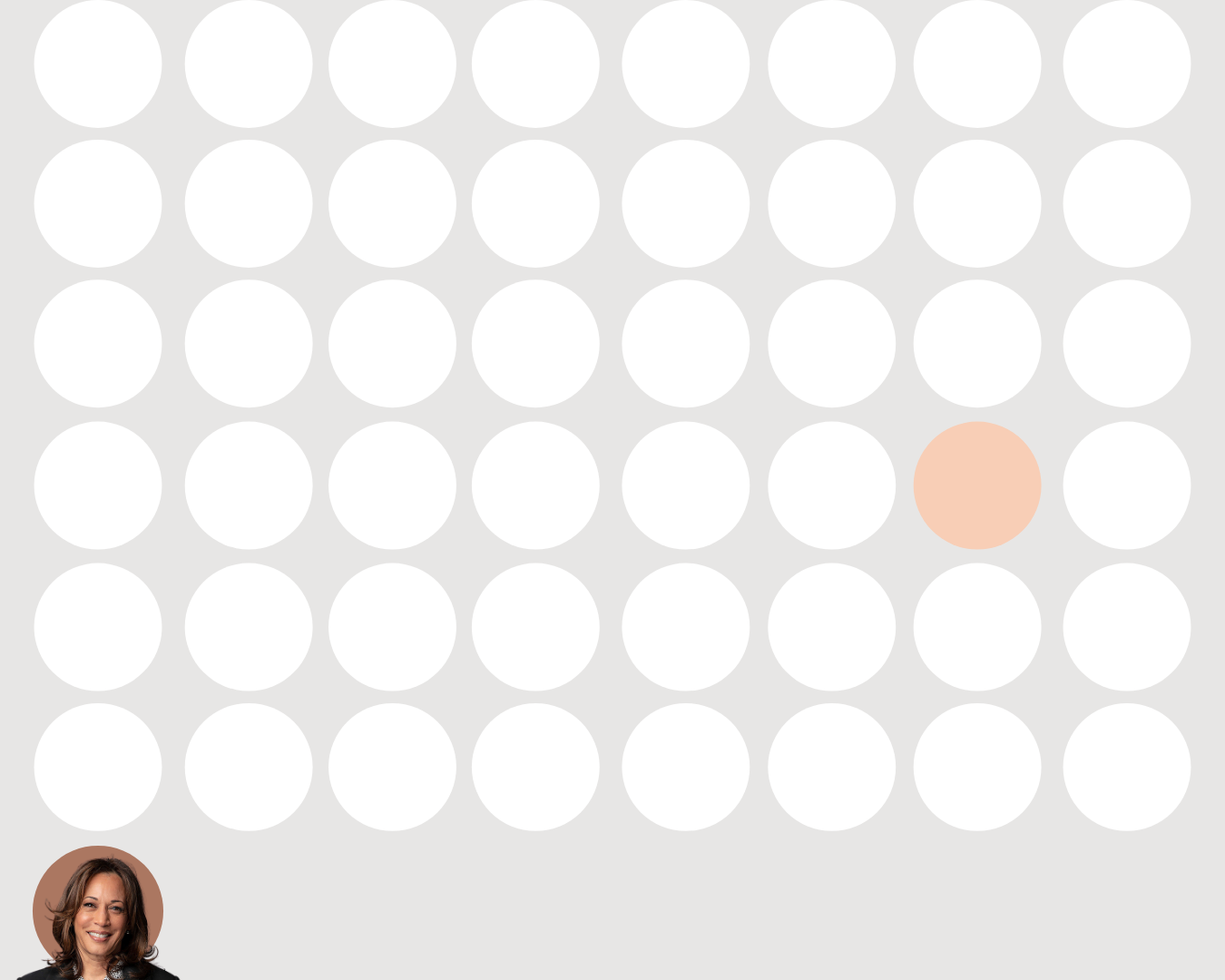 Only three women have ever appeared as a vice-presidential candidate on a major party ticket: Geraldine Ferraro in 1984 and Sarah Palin in 2008. Only one vice president out of the previous 48 before Harris was not a white man: Charles Curtis was a Native American who served under Herbert Hoover from 1929 until 1933.
It is impossible to look at Kamala Harris's life in elected office and not see how groundbreaking she has always been. As with every elected official —and with every human being— there are imperfections and grievances we all may have. But Kamala is so much more than just an elected official.
She is a woman of color who has paved the way for so many and uses her positions to hold open the door for others behind her. She is a part of an administration that is already trying in ways to be more representative of those it represents. She is just as emblematic of our country's history —the good, the bad, and the ugly— as she is of its hopeful future.
She is our vice president. Madam Vice President.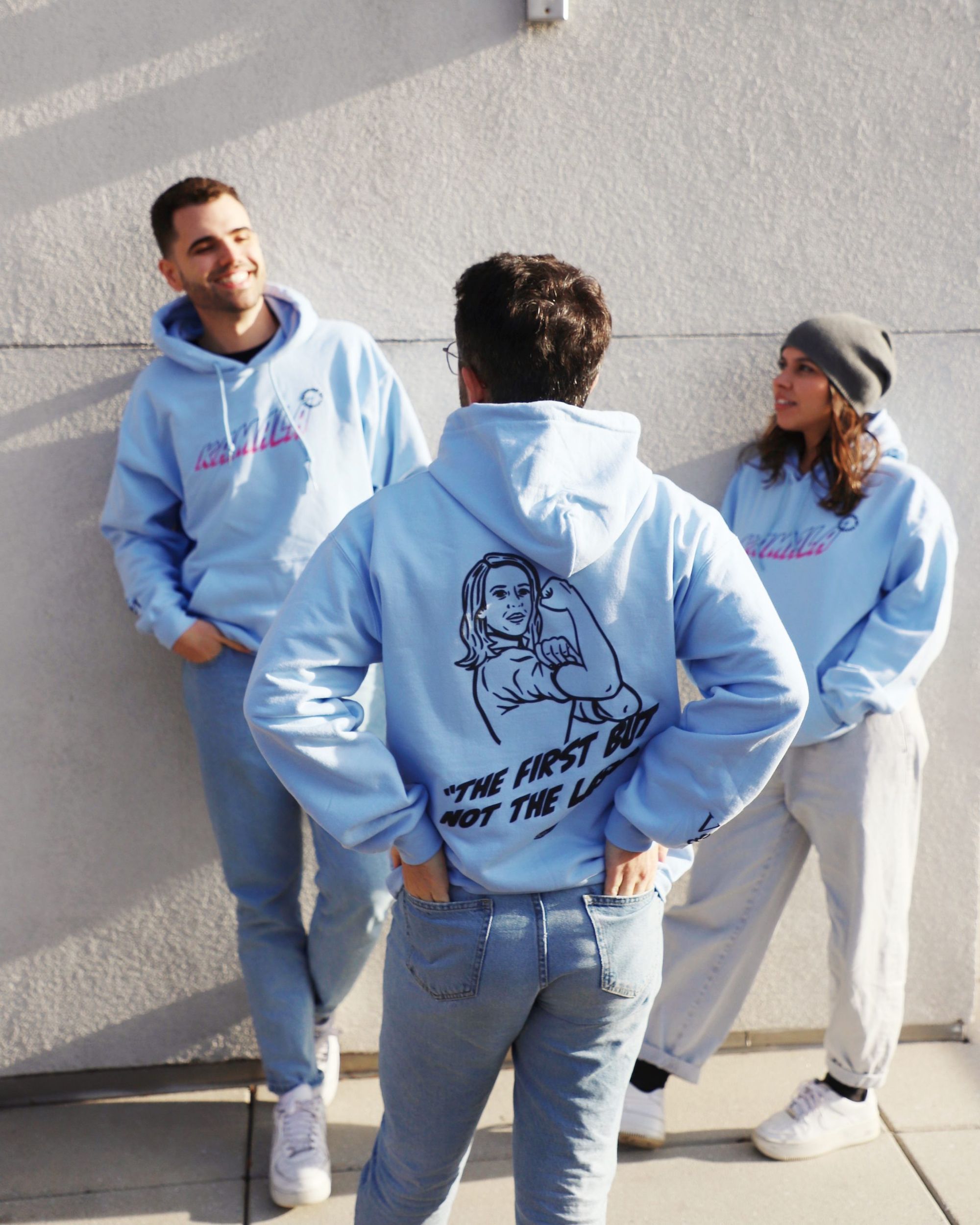 Get your very own Kamala hoodie HERE!
READ MORE LIKE THIS