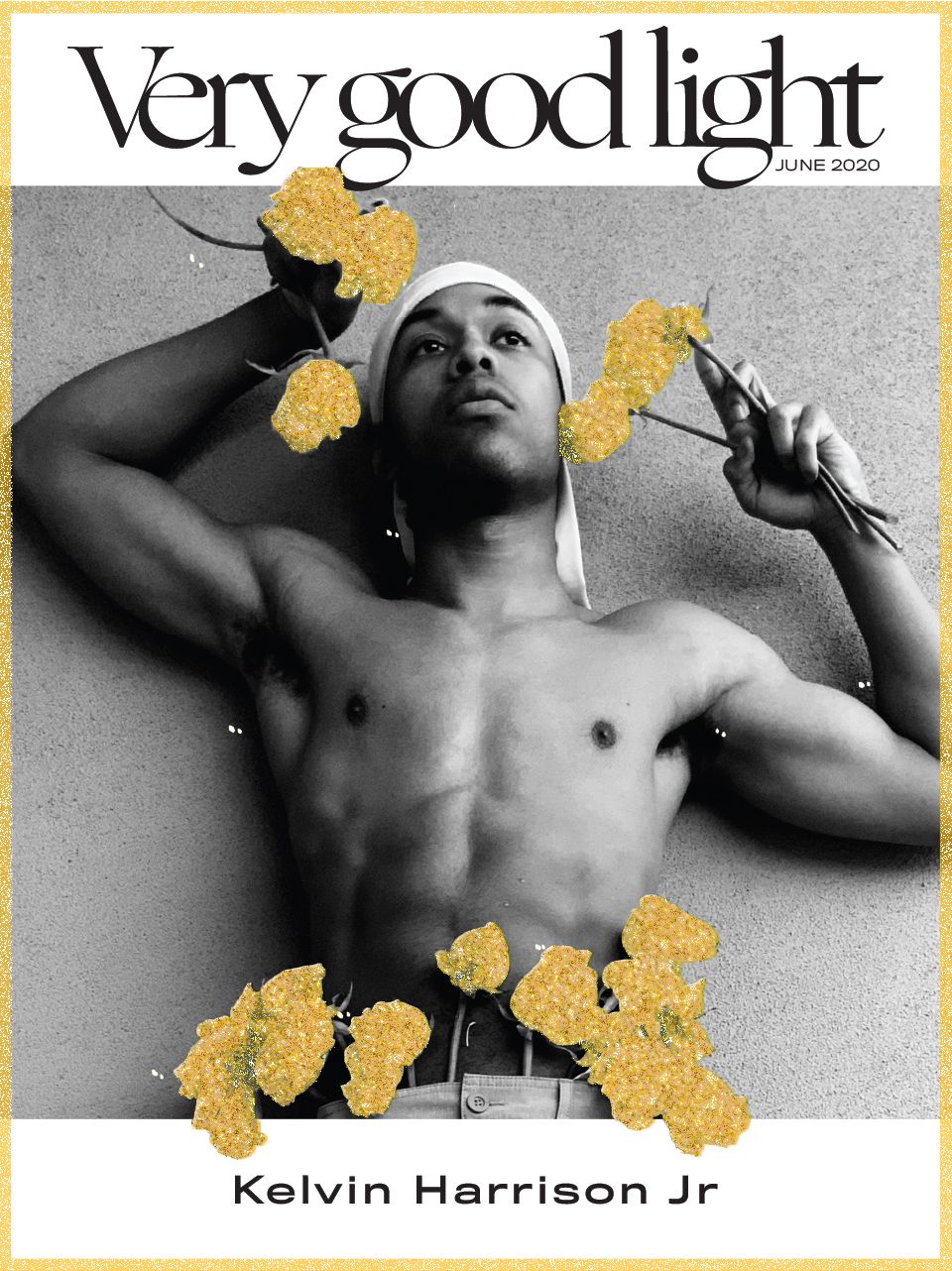 The nation is in mourning from dual epidemics.
One, the rise of COVID-19, which still has no end in sight. The other, senseless murders of black and brown bodies by those in blue uniforms. For actor Kelvin Harrison Jr., one of the stars in The High Note (on demand now), it's been an awkward time to promote a movie. But the 25-year old, who just relocated from Brooklyn to West Hollywood, is taking it in stride. For one, he's taking time to heal, meditate, and read.
SEE ALSO: 'Insecure's' Alexander Hodge is proud to be your Asian Bae
"This time has formed me to read about Frederick Douglass and Harriet Tubman," he tells Very Good Light. "Immersing myself in these books and understanding significance of it and how it affects young black lives today is so important. It makes me question how [in our country] there's always been different levels of access to privilege and power. I'm discovering more as I get older and it's helped me with this chapter in my career."
In his career so far, Kelvin hasn't shied away from intense roles in storylines that are centered around Black history. His debut was in 12 Years A Slave, the 2013 movie adaptation to the memoir by Solomon Northrup, a man born free but kidnapped and sold into slavery. In 2016, he played Simon, in The Birth of a Nation, about Nat Turner, who led a slave rebellion in Virginia. Later this year, he'll play Fred Hampton, the chairman of the Illinois chapter of the Black Panthers in The Trial of the Chicago 7, directed by Aaron Sorkin. Kelvin stars alongside veteran actors like Eddie Redmayne, Sacha Baron Cohen, among others.
While he has the range to play serious roles, he's also exploring television, joining HBO's Euphoria for season 2. And romcoms. "These days, I've been interested in love," he says. "In self-worth, self-work, and just interested in sex. I think I want to explore more rom coms."
In The High Note, which went straight to video-on-demand due to COVID-19, Kelvin plays David Cliff, an amateur singer who dreams of stardom. He stars alongside Tracee Ellis Ross, who plays the legendary singer, Grace Davis, as she navigates her life with her assistant, Maggie Sherwoode, played by Dakota Johnson. While the film reveals a lighter side to Kelvin's repertoire, it also showcases his musicality. Throughout the movie, Kelvin sings – with his own voice. Not surprising is that he has a music background, which explains why his voice is so beautiful with an impressive range.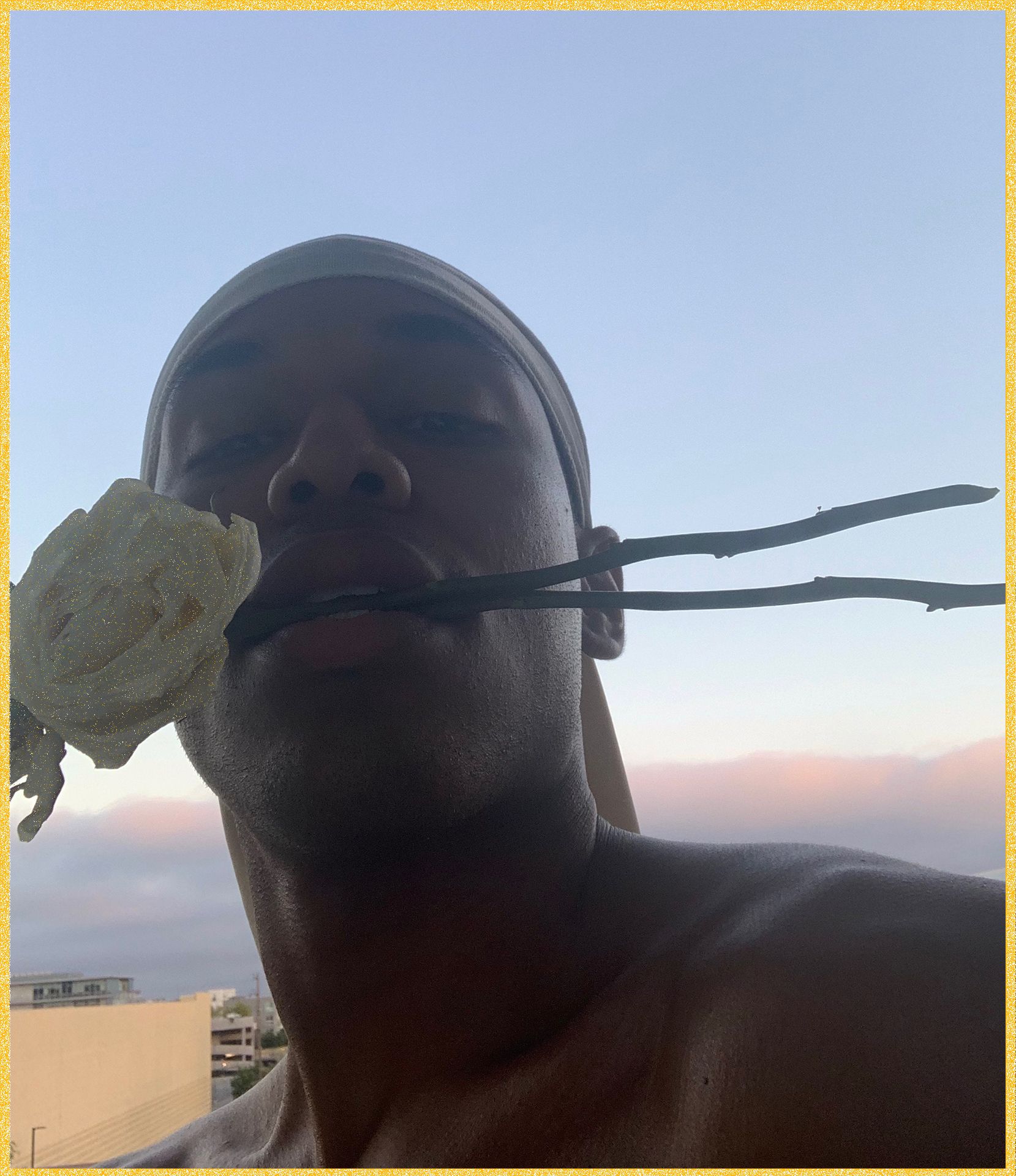 Below, we caught up with Kelvin over Zoom and talked about being one of the token Black kids in high school, wearing Joel Edgerton's sweaty socks, and the one thing Tracee Ellis Ross taught him.
Is it true that you declined this role?
I said no to this movie, what, one, two, three times maybe? I went in and I auditioned. I did the whole thing. They convinced me to do it. But then when I finally agreed, they didn't give me the part. They said no. And then I end up like a week later, things changed. The guy that was supposed to do it wasn't doing it anymore. Suddenly, I was doing it. The next day, I was on a plane to L.A. and I was recording music. That to me felt like destiny. I didn't choose the path, a bigger power did, you know? I was supposed to do this movie for whatever reason. And that has not been revealed to me yet. But I did it and I'm grateful I did it.
The movie was supposed to premiere at all theaters then COVID-19 canceled everything. Did that bum you out?
I was fine. You know, I think the premiers to me are like an opportunity for me to dress up in nice clothes, go to get nice pictures taken. Because when I was a kid, I thought that was cool. I've kind of done that now and like, maybe I haven't done it in the biggest way possible but premiers don't live up to their hype. I think they're cool, but I would much rather be at my home in my sweatpants, barefoot eating my food that I've decided to prepare and watch the movie with everyone else. And I get so much more fun.
How are you dealing with COVID-19? All okay?
I was excited to go to work. I'm a workaholic. All I think about is work. I dream about work. It's a problem. And suddenly you're not going to work. It's been good because I've been reflecting a lot on my last five years and just the past five months. So much has happened with Waves coming out and Luce the love from those movies and then working with Sorkin. At first, I was kind of pretending to be good for a little bit. And I think now finally I've been reading more. I've been doing all the things that I want to do. I feel so charged up and ready to go now.
In The High Note you sing. I didn't even know that you sang. Can you tell me about your musical background and growing up in a musical household?
I didn't really know that I sang, either! [laughs] Well, my parents and musicians. So my dad's a classical jazz pianist and my mom's a jazz vocalist. Growing up at home, there was constant music. I went to jazz camp every summer, three jazz Creative Arts School for just piano after school. And in practice, I was playing the keyboard in the church. So I was nonstop. But my vocal coach was a miracle worker.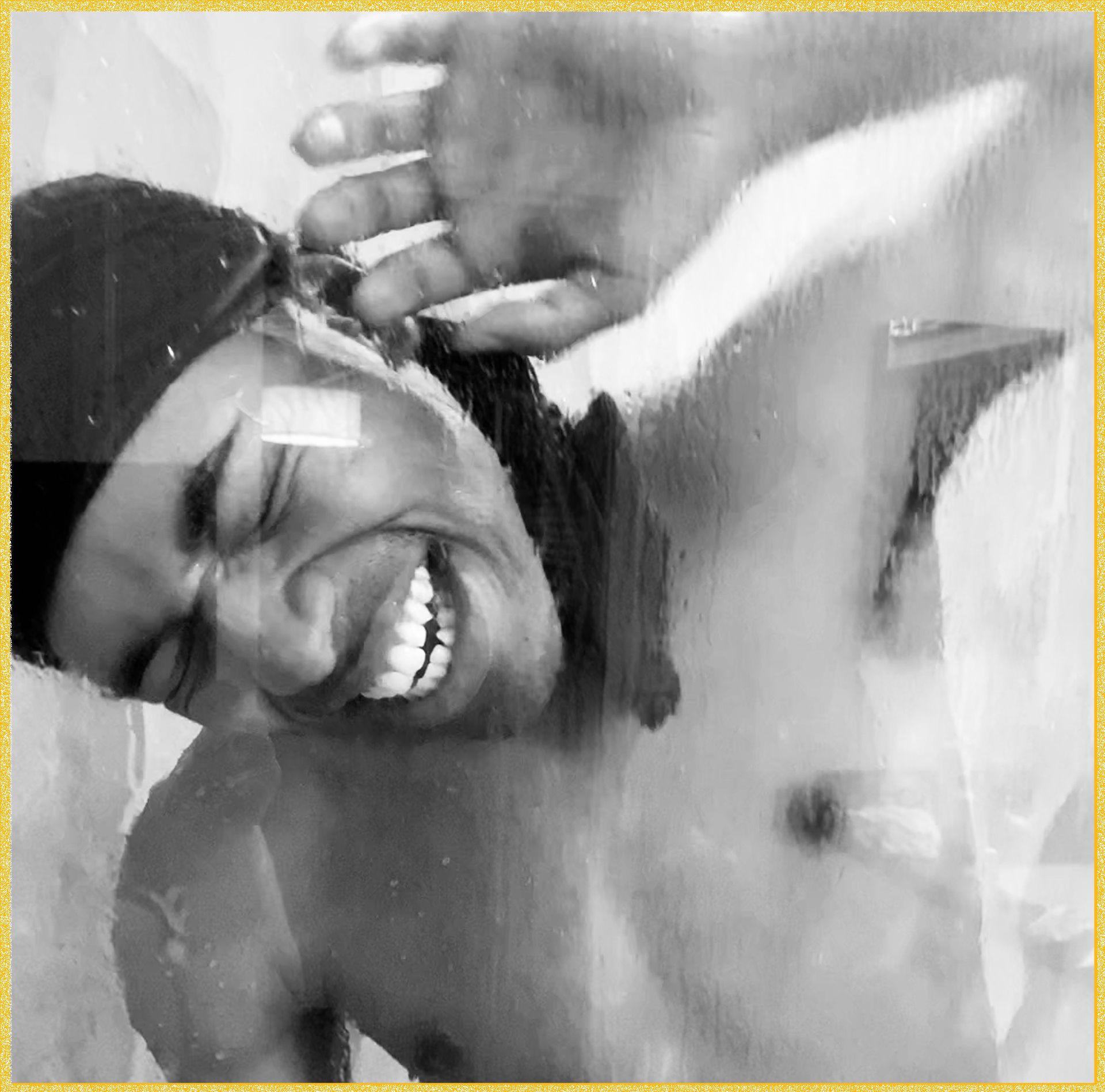 How so?
Valerie Moorehouse is her name –  she's a funny little thing. She really helped me gain confidence and vocal support, trying to expand my range.  I would sing for fun on growing up, but it wouldn't be like this. And I think. We did forty five minutes every day  driving lessons every day, and most of the time it was just about just building confidence. I get strep a lot and my voice is always a mess. My voice is always like ugh. She taught me about healthy ways to live like getting an air purifier.
You star alongside Tracee Ellis Ross. What's the biggest lesson she taught you?
She's always happy no matter what's going on. She is joy. I think what's beautiful about Tracey is that she can find any moment and can make any person laugh. She can sort of solve the subtle tension in any room. She does it with grace and beauty. And I think that is what I'm taking from her, moving forward. There is a way to be powerful in your work. Stand your ground and say what you need to say but be nice.
Your next film, The Trial of the Chicago 7 seems so epic with such a big cast. Tell me about that.
I play Fred Hampton who just took over the Chicago chapter's Black Panther Party when he was 17. And he was also murdered by the FBI when he was 21 in his sleep. It's a really interesting movie. It's beautifully written. One of the best scripts I've ever read if not the best script I've ever read. Sorkin was a dream it was so, so striking to me to walk in on the first day. I was doing Waves press and I had to fly back and forth every week and weekend from L.A. to Jersey. I landed at 4:00 a.m. and I went to work at 5:00 a.m. and the first thing I had was me barging into a room. And I'm like going off on Eddie Redmayne, Mark Rylance, Sacha Baron Cohen and Jeremy Strong and all these guys. I'm kind of like, what is the scene? What have you done to me, sir? But Aaron is so encouraging. And I learned so much.
Is it intimidating being next to such veteran actors?
My parents were always just like, who cares? And I think that was that mentality of knowing you're there for a job. Yes, I love your work, but also, we're on the call sheet together and we still have to show up and do the job. I was like, you're not going to like me if I don't do my job well so I'm going to push through. When you get on set, you start seeing them and kind of go, 'oh, you don't know your lines today either,' or 'you're kind of nervous, too,' or 'you never done this before either.'
Do you ever get close to your co-stars?
I've also been really fortunate to have people that have taken care of me. When I did It Comes At Night, Carmen [Ejogo] and Joel [Edgerton] both said to come to their house. "We'll cook you dinner," they said. We had long walks, Carmen and I went grocery shopping together to buy stuff for our AirBNBs. You know, Joel and I built a fire while chopping down trees. Wait, I chopped down trees and I made a fire when he watched. [laughs] But it was very, like, very fatherly of him. He gave me his, like, dirty socks and I put them on and I was like, "oh, my God! I'm wearing Joel's sweat on my feet." But you know, at the end of the day, you got to come in and do the work. So I've always put the work first. Otherwise, I don't get it. I won't get to see them at all to continue to meet my idols.
Now that you've done everything what do you want to tackle next?
I guess I've been interested in love and want to explore that. I've been interested in and self-worth and self work and stuff like that, and I'm interested in. And I'm interested in sex. I want to explore sexuality and sensuality and how what that look like in 2020. Wow. So, yeah, that's where my mind is going.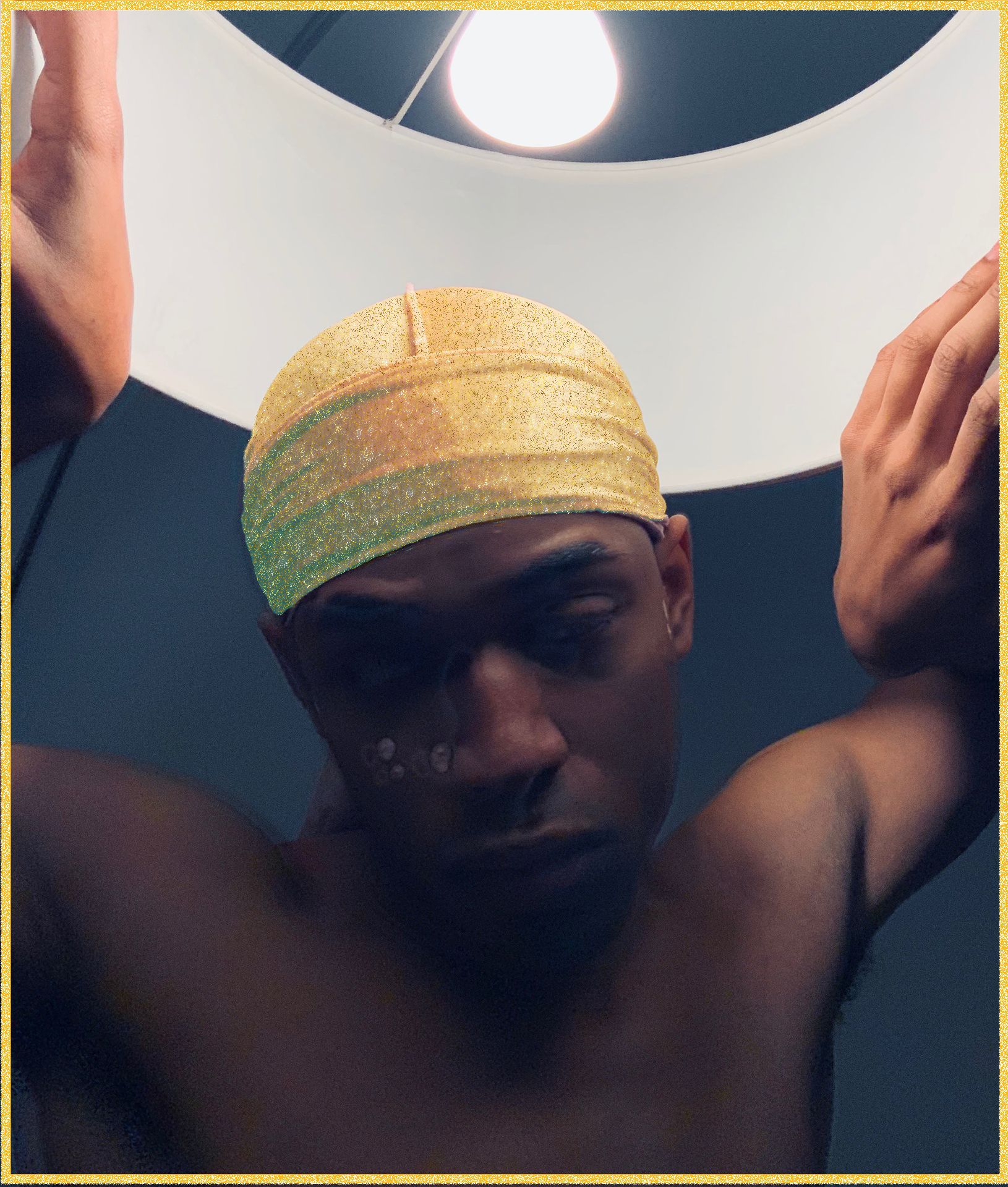 Drop the skincare!
"I have zits going on right now and use Mario Badescu's Drying Lotion. It came in yesterday and it's crazy how it works fast. I'm using Rodan and Fields' Unblemish Refining Acne Kit.
So I have my acne wash and then I have my toner and it comes in the pack. There's like a little like solution, the creamy type thing that I put on and that's it.
Then, I use a Neutrogena moisturizer and actually I use the Kiehl's Midnight Recovery Serum That's really nice. And I put that on at night, put my zit cream and then in the morning I use sunscreen. Then, I sit and I just drink three bottles water a day."
(Art by Alicia O'Brien)