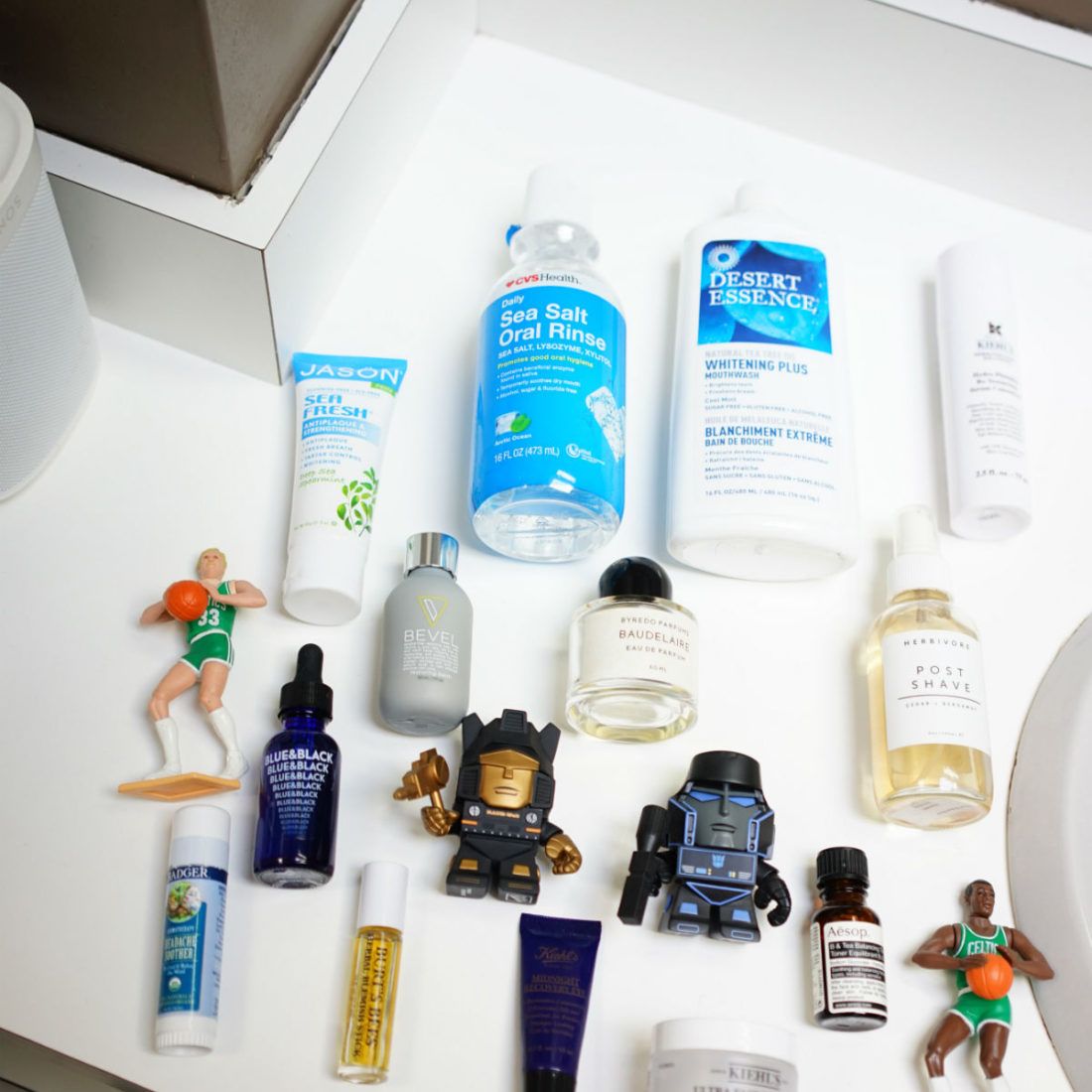 As you pass the brussel sprouts to weird Uncle Chuck while dodging questions on why a guy wears eyeliner (insert eye roll emoji here SO hard) be thankful that there's a silver lining to Thanksgiving Day.
The sales. While you might show restraint while swallowing another bite of Auntie Betty Sue's carrot cream casserole, you don't have to show any for Black Friday and Cyber Monday sales. Take out your credit card, worry about your non-existent bank account later, and get going on these many deals. We've sifted through a lot of sales for Thursday and compiled a list (checking it THRICE) for only the ones that aren't trash.
Below is a list of the best sales that we deems ~actually~ worthy. So take your extra scoop of ice cream and Trader Joe's pumpkin pie to your room, shut your door, lock it, get your phone out and be thankful you survived yet another Thanksgiving Day. Whew!
Makeup
Anastasia Beverly Hills: The brand beloved by beauty boys everywhere is having an amazing deal from Nov. 24- Nov. 27. You can get 30% off Darkside Waterproof Gel Liner and all matte lipsticks; 40% off all Glow Kits, liquid lipsticks and lip glosses; 50% off all contour products, eyeshadow singles, blush trios and concealers; and a free pro brush of your choice with a purchase over $75.
e.l.f.: The drugstore brand packs a punch with 50% off sitewide from Nov. 24 – Nov. 28.
Glossier: So Glossier never has any kinds of sales so if you've always wanted to try the brand but were a little hesitant, now if your chance. From Nov. 23- 27 you can get everything on site for 20% off – no code required.
Make Beauty: We LOVE the brand's Marine Salve as ya'll know. Get this and others with a 25% sitewide sale with the code: BLKFRIDAY25 from Nov. 24-27 and CYBERMON25 from Nov. 28-Nov. 29.
Milk Makeup: Milk Makeup is slaying their highlight game since launch. Now is the time to add some new Milk goodies if you need them. Get the brand's Liquid Strobe highlighters for only $30 (they're $24 for a single one!). Then, on Cyber Monday all of their kits are going for $10.
IT Cosmetics: On Cyber Monday get 20% off any $30 purchase using promo code MONDAY20.
Urban Decay: Urban Decay's color palettes are EVERYTHING. Get them (and everything else, sitewide) for 25% off plus free shipping from Nov. 24 – Nov. 26. On Cyber Monday get 50% off all Vice lipsticks.
Skincare
Dermalogica: Get all of your skincare needs with this sale. If you buy $50 – $99, get 2 travel sizes/deluxe samples; Buy $100 – $149 get 3 travel sizes/deluxe sample; Buy $150 – $199 get 4 travel sizes/deluxe sample; Buy $200+- Receive 5 travel sizes/deluxe samples (+ cosmetic bag on Cyber Monday).
Frank Body: Our favorite Aussie brand that made coffee scrubs a thing is offering 20% off sitewide (except anything shimmer, BUMMER!!!) from Nov. 24-27.
Fresh: As we've mentioned, we're obsessed with this brand's face masks. Now, you can get many, many gifts just for buying one. From Nov. 24 – 25 if you spend $65 you get a free travel Soy Face Cleanser; spend $85 and get a free travel Soy Face Cleanser plus a sample of the Black Tea Instant Perfecting Mask; spend $100 and get a free five-piece gift. On Cyber Monday, for those who spend $65 get a free choice of Oval Soap and free shipping.
Glow Recipe: New to Kbeauty? Try Glow Recipe. Use code BLACKFRIDAYGLOW from Nov. 24 – 26 to receive 25% off sitewide. Get the same deals on Cyber Monday!
Missha: This is the sale we are gagging over. Missha's entire site is having a 40% discount. We suggest the toner, the cushion compacts, ALL sheetmasks, and, well, everything else. Get the deal starting now through Nov. 30!
Soko Glam: Receive a 30% sitewide discount from the Korean Beauty e-tailer with the code SOKO17. If you spend $75 or more expect some free gifts! 🙂
Tata Harper: If you're into organic ingredients, this might be your chance to start trying them out. Starting Nov. 24, get 20% off $100+, spend $250+ and get a discount plus a mini of Crème Riche or Repairative Moisturizer with code UNWRAP250.
Tatcha: On Black Friday, expect the brand to provide you with a one in five chance of winning a mystery offer. That is, site discounts to a $500 gift card. WOWOWOW.
Hair
Baxter of California: Getting new pomade is always a must. Try Baxter by getting 25% off of everything sitewide from now to Nov 27.
Evo Hair: Try this quirky Australian brand with a 20% sale off all products from Nov. 23 – 27.
Ouai: Obsessed with silky, supple and hydrated washed hair? Us, too! Get 4 full-sized bottles of shampoo and conditioners for $85. Free shipping.
R+Co: The brand best known for getting that out of bed hair is giving a 20% discount with any purchase over $50. Use the code BLACK20. Get 25% off over $50 on Monday, plus a free mini Death Valley if you're one of the first 100 customers.
Rudy's: The brand and barbershop is offering $20 off its 1-2-3 bundle today through Sunday. On Monday, Rudy's will be having a 25% sitewide discount. Get to it!
Shaving
Art of Shaving: The brand known for its shaving creams is having a 33% sale at from now to Dec. 1.
Bevel: Get your favorite new razor for 25% off now until Dec 1 at Jet.com
OneBlade: If you're looking to splurge just a little less, try this deal, offering you a GENESIS Razor and Castle Forbes Starter Kit on sale for $299 (usually $499).
Philips Norelco OneBlade: In search for a good electric razor? This one's really good and going for $17.50 (from $35) Target.com.
Philips Norelco 4200 wet/dry shaver: If the One Blade isn't your thing, try this one for  Target.com.
Other goodies
Birchbox: Get 10% off purchases of $30+, 15% off $50+, and 25% off $75+.
Clarisonic: Scrub your skin clean with Clarisonic with 30% off all products.
The Motley: Get 15% off orders of men's grooming products under $75, 20% off orders between $75 to $150, and 20% off orders over $150 plus a mystery gift kit valued over $40 from the 23-27.