Featured Advertisement
It's no secret that the best way to get all the nutrients your body needs to thrive is through a healthy, balanced diet.
But we also all know that in the real world we don't always have time to prepare nutritious meals from scratch. And that's where multivitamin supplements come in.
Most multivitamins on the market claim to have all the essential nutrients and vitamins you need in a day. But when they all claim to offer similar benefits, which one do you choose? And what key ingredients should you be looking for in a men's multivitamin supplement? (The answer is that the most important are vitamin D, magnesium, and vitamin B12).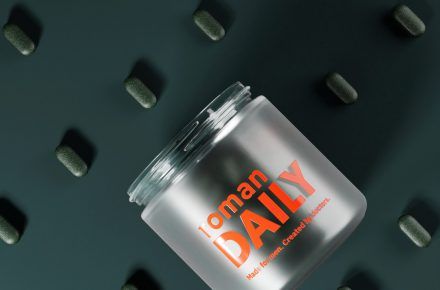 This is exactly why Roman's in-house doctors formulated the Daily—to give you the clarity and confidence to take a multivitamin supplement that was built by experts and is backed by science.
Formulated with 23 ingredients optimized to support men's overall health and physical activity, the Roman Daily is made without any artificial flavors or dyes, and doesn't contain any animal by-products. It even has an easy-to-swallow coating with an all-natural peppermint finish. Simply take two tablets a day with meals (either together or split up).
When creating the Daily, the in-house doctors at Roman targeted common nutrition gaps in men using scientifically backed ingredients and dosages. Focusing on brain health, physical activity, heart health, and the immune system, the key ingredients in each category are:
Brain health*: B vitamins
Physical activity*: Calcium and magnesium
Heart health*: Vitamin D
Immune system*: Zinc and vitamin A
So how does it work? Well, you don't need a prescription and the Daily is available in either a monthly $35/mo plan or a quarterly $29/mo plan—and always with free 2-day shipping. Roman will send you a free glass storage jar (that fits nicely on your bathroom shelf) with your first order and after that will mail you refill pouches. You can try your first month for just $20.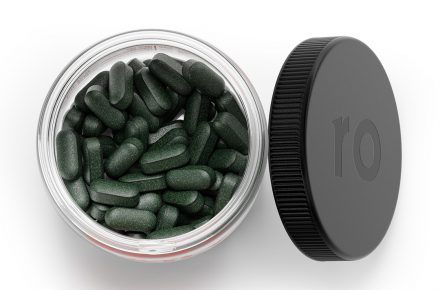 The bottom line is supplements aren't a substitute for a healthy lifestyle, plenty of sleep, and a balanced diet. But the Roman Daily is an easy way to level up your daily routine with a formula you won't find anywhere else.
Roman's digital health clinic for men also offers treatment for erectile dysfunction, premature ejaculation, hair loss, genital herpes, cold sores, and more. Whatever it is that's bothering you, they want to help you take care of it at GetRoman.com.
*These statements have not been evaluated by the Food and Drug Administration. This product is not intended to diagnose, treat, cure, or prevent any disease.