As the seasons begin to shift, you can be sure of two things.
1. That sweater/hoodie/scarf/beanie/jacket you loved last season is now somehow missing, and you will tear apart your apartment trying to find it.
2. Your skin will go completely ballistic at the mild drop in temperature. It will suddenly act like you are inhabiting a tundra in the southern hemisphere — dry, irritated, bumpy, and suddenly unpredictable.
It just happens. This is how things go. But not to fret. There's plenty you can do to combat this cozy but fraught time for your skin.

1.  Add moisture — don't take it
In periods of skin tempermentalness, you want all the moisture you can get, which is why a stripping facial cleanser really won't do you any good right now. good light Cosmic Dew is a deeply moisturizing gel-to-foam cleanser that tackles makeup (even the waterproof kind!), sebum, impurities, and SPF while remaining gentle and hydrating. Plus, if you're feeling a little extra parched, you can always use it as a moisture mask. Just apply a generous layer and let it sit for a few minutes before rinsing with tepid water.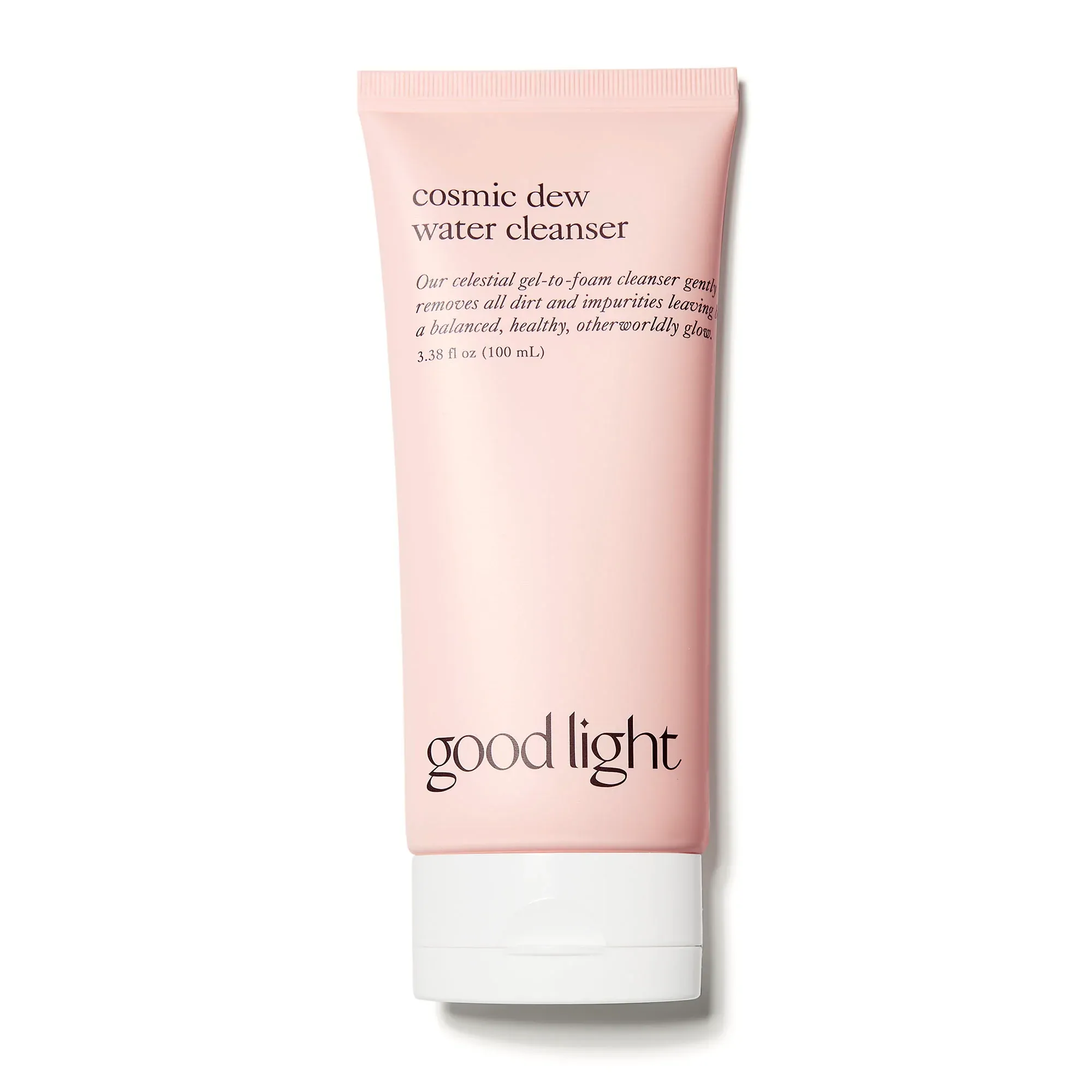 2. Notice I said "tepid water"?
Fight the urge to warm your bones with too-hot water. It's good advice year round but especially critical this time of year. You don't have to shower or wash your mug with ice water, but those long, steamy showers? Probably not the best for your skin.
3. Moisturize in layers
The key to deep hydration is layering different textured products. This allows the thinner products to sink deeply into skin and thicker products to help act as a barrier closer to the surface. Reach for a highly fluid milky toner like Moon Glow Milky Toning Lotion — which includes Snow Mushroom, which holds 1000x its weight in water — to immediately follow a freshly cleansed face.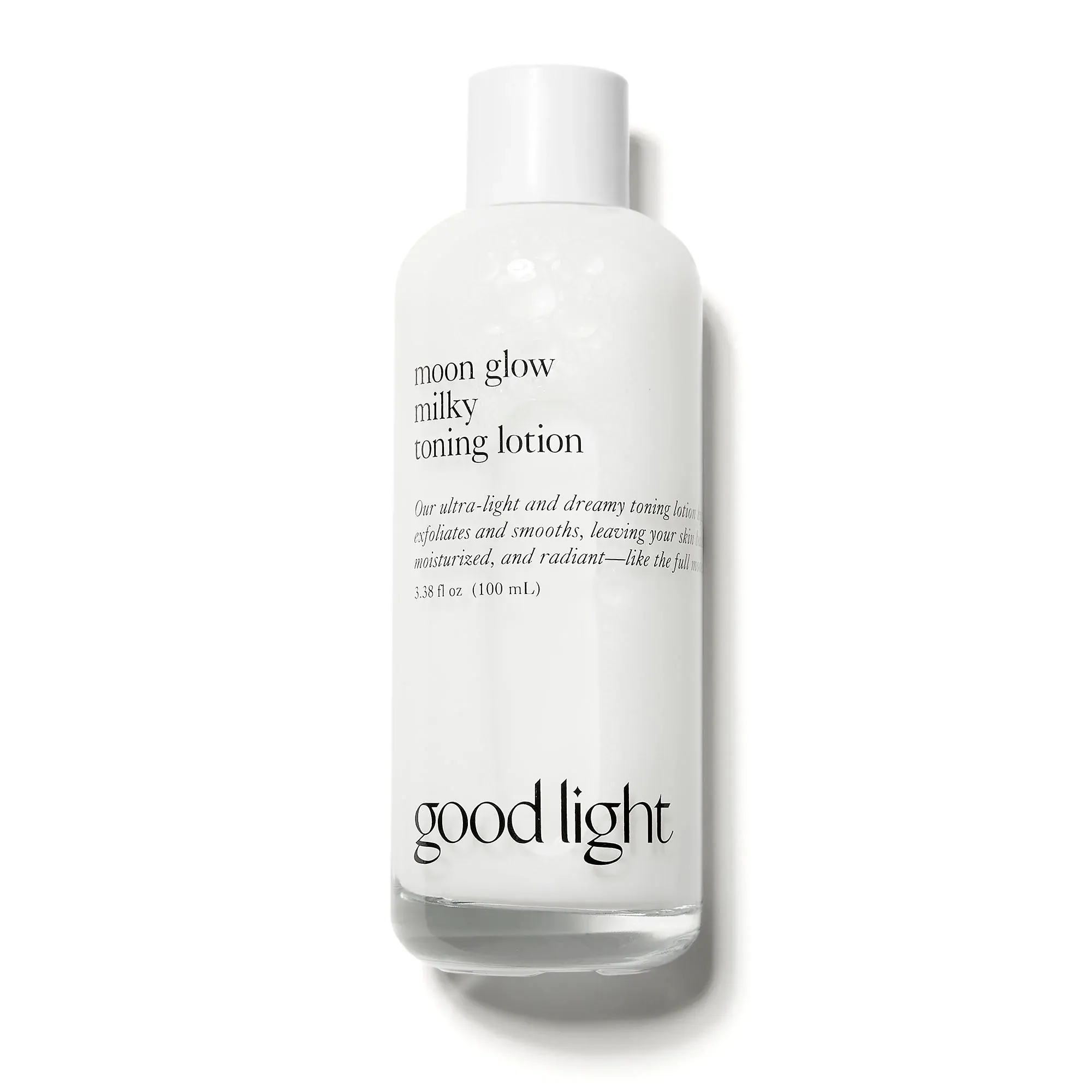 4. Petroleum-free slugging
Surely you've heard of slugging: the act of smothering your face in Vaseline (petroleum jelly) to prevent water loss overnight by acting as an occlusive. This means it forms a barrier on top of your skin. While many people swear by this method, it isn't the most friendly for acne-prone skin as petroleum jelly can literally block your pores. So, opt for a rich moisturizer that is safe for sensitive skin: Order of the Eclipse Hyaluronic Cream. Instead of heavy mineral oils, it contains vegan squalene, which is intensely hydrating without being heavy or greasy. It also has not one, but three sizes of hyaluronic acid molecules to better penetrate into deeper layers of the skin. This time of year: the more, the merrier.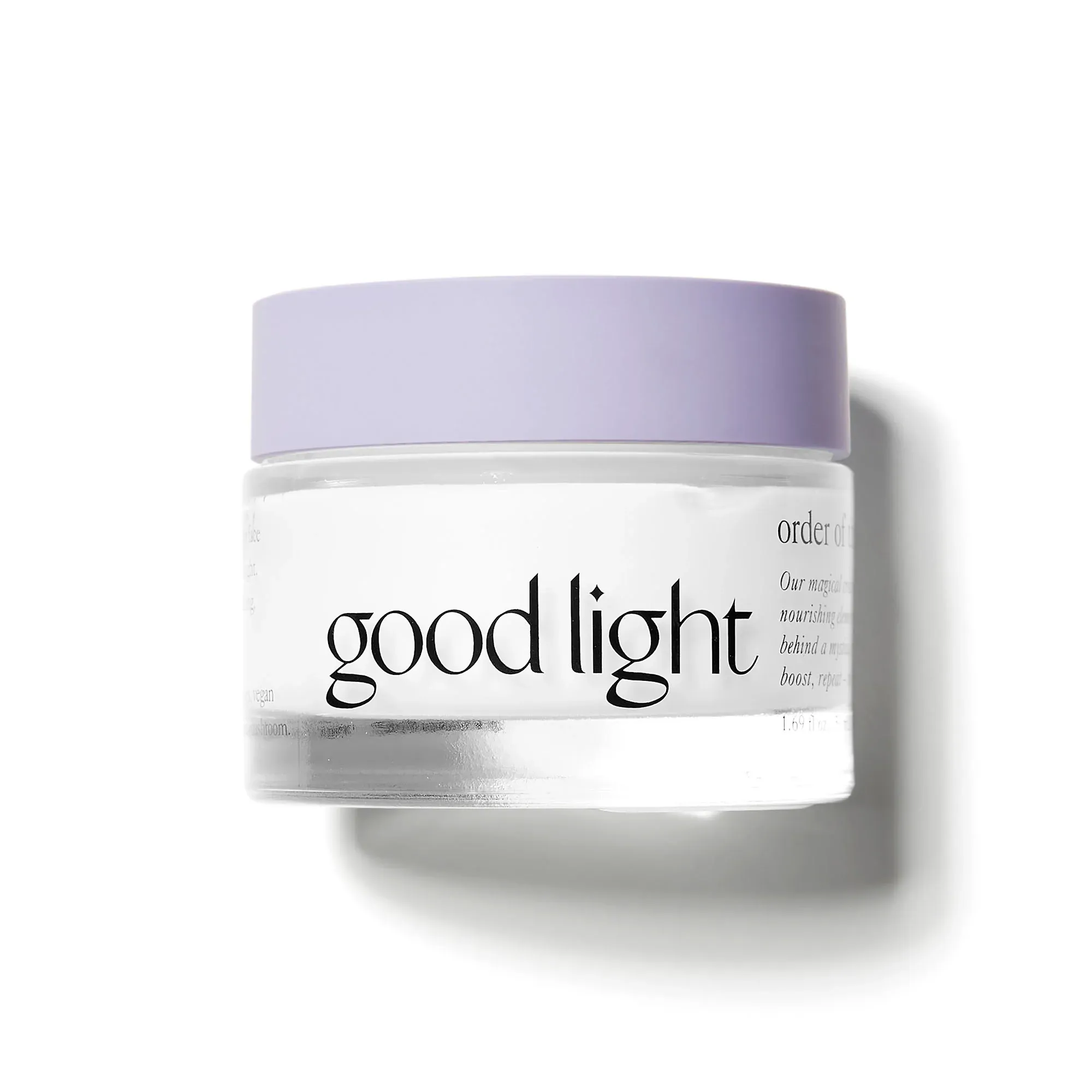 Get these (and a full skin barrier-boosting skincare wardrobe) in the Microcosmos Set at goodlight.world.